Raj Mruthyunjayappa, SVP & MD, International Operations, Anthology Inc.
2020 saw an accelerated adoption of technology across the globe with education institutions forced to rapidly moving their teaching-learning processes online. Educators had to evolve and learn new skills, be it mastering video tools, online teaching platforms and more. India was no exception as we saw institutions struggling to not just create online teaching models but also conducting examinations and assessments as well as the entire admissions process online. In 2020, the education industry has seen an unprecedented growth in digital transformation, and this is just the beginning.
As we move into a new calendar year 2021, institutions in India are likely to face many more challenges including student retention, student engagement, collaborative learning requirements as well as competitive models from international institutions. This is where we see trends in edtech move towards solving these challenges for higher education institutions of which some key technologies will be:
Omni-channel connected campus: Internet of Things (IoT) will enable higher engagement between a student and the institution, with student-centric services taking precedence to most other needs from an institution priority standpoint.
Insights-based learning paths: Both Machine Learning (ML) and Artificial Intelligence (AI) will combine to steer a student's learning path while educators begin skilling themselves to play the roles of coaches and mentors.
Enhanced student learning and engagement: Virtual reality (VR) and Augmented reality (AR) will play a critical role in education to enhance student learning and engagement. There will be an increased demand for Virtual Reality to transform the way educational content is delivered. The challenge will be to have these technologies come at affordable costs to cater to rural as well as economically underprivileged students in India.
Cloud solutions: As digital transformation takes priority, higher education institutions will move towards secure solutions on the cloud to ensure data and applications are available to all stakeholders including students from anywhere, at any time. This enhanced accessibility requirement is now seen as a need rather than a "nice to have" option for institutions.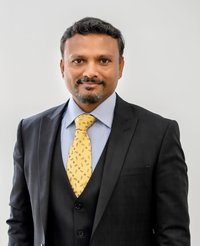 While online learning cannot completely replace the physical classroom, 2020 has certainly ensured that digital channels contribute a sizable portion of the education system in the immediate future. In addition to technologies mentioned above, we may also see disruption in learning modules, be it more online and blended courses being offered from institutions to co-learning solutions that encourage a collaborative learning approach. All this will see technology being pushed to its very limits to cater to the demands of rapidly changing industry requirements in the higher education space.
Also read:
Trends that will give edtech a quantum leap in India in 2021