India's globally famous vintage boys boarding schools such as Doon, Mayo, Bishop Cotton, Shimla, St. Paul's Darjeeling are popular as ever with the country's aspirational new middle class.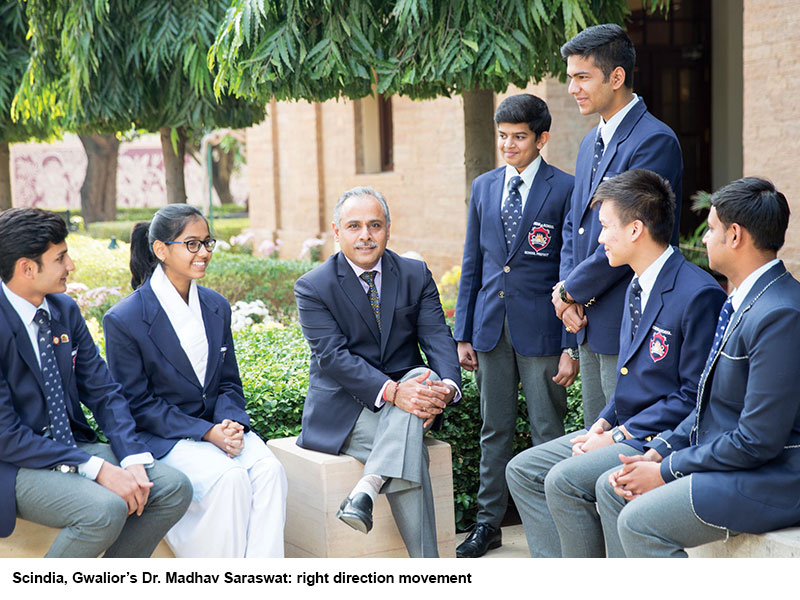 According to some education savants, single-sex boarding schools are going out of fashion as they're not quite in keeping with the gender-egalitarian temper of the new millennium. But by all indications, 21st century India is not in step with global trends and norms.
India's globally famous vintage boys' boarding schools such as Doon, Mayo, Bishop Cotton, Shimla, and St. Paul's, Darjeeling, seem to be flourishing and are as popular as ever with the country's aspirational new middle class which values the mix of high-quality academic, co-curricular and sports education they provide in cool climes and unpolluted environments. This is testified by the huge number of admission applications top-ranked legacy boarding schools — modelled on the famously tough boys boarding schools of Victorian England — continue to receive at the start of every academic year. Most of them conduct mandatory written and viva voce entrance tests and are choosy about the boys they admit into their hallowed portals.
Within the close-knit fraternity of the country's top boys boarding schools — most of whom are institutional members of the low-profile but highly influential 77-strong Indian Public Schools Conference (estb.1939), — The Doon School, Dehradun (TDS, estb.1935) towers like a colossus and despite its relatively lesser vintage, has captured the imagination of post-independence India's aspirational middle class. Promoted in 1935 by Satish Ranjan Das, a prominent Calcutta-based barrister, 84 years ago as a nationalist response to some British raj-era schools in India refusing admission to upper-class Indians, TDS' first headmaster was an Englishman, Arthur E. Foot, a former science master at Britain's famous Eton College (estb.1440).
Since the early 1940s, this boys-only boarding school set within a 70-acre green campus in the equable climate of Dehradun has earned an enviable public reputation, particularly after Rajiv and Sanjay Gandhi, grandsons of Jawaharlal Nehru, were enrolled as students in the 1950s. Unsurprisingly, TDS has been ranked India's #1 boys boarding school ab initio since the annual EducationWorld India School Rankings (EWISR) were introduced in 2007.
However in recent years, TDS' dominance has been challenged by several legacy all-boys boarding schools which have jettisoned the toxic bullying traditions of offspring of British army officers of the Raj era, one of whose favourite sports was to don special boots to kick native Indians. In 2014, Bishop Cotton Shimla was ranked the country's #1 boys boarding school by that year's sample respondents.
This year, TDS is obliged to share the winner's podium with The Scindia School, Gwalior (SSG), founded by the late Maharaja Mahadeo Scindia of Gwalior in 1897 as The Sardars' School for the education of the progeny of the princely families of British India. Renamed The Scindia School in 1933, over the past half century it has evolved into a highly-respected private CBSE (Delhi) class VI-XII boys boarding school, which offers a carefully calibrated mix of contemporary digitally-enabled English medium education to 560 boys within the scenic grounds of Gwalior Fort.
"We are humbled and deeply honoured to learn that SSG is ranked the #1 boys boarding school in India and Madhya Pradesh in the latest EWISR 2019-20. This honour bestowed upon us by your sample respondents is the culmination of the continuous efforts and hard work of all our stakeholders to develop SSG into a truly world-class school. The recognition is a stimulating endorsement that as a community, we are moving in the right direction," says Dr. Madhav Deo Saraswat, an English and Hindi alum of Agra University and former Doon School teacher (1989-2005), founder principal of the Orchid International School, Nashik and CEO of the Sapkal Knowledge City, Nashik (Maharashtra), appointed principal of SSG in 2015.
Saraswat is especially pleased that SSG is first or second ranked on seven of the 14 parameters of K-12 education excellence according to which schools have been assessed by EW's sample respondents. While modestly side-stepping the highest score awarded to SSG on the parameter of leadership, Saraswat attributes the "transformation of the school in recent years" and the excellent scores awarded to it by this year's sample respondents, to the "unending support of the board of governors".
Among the other boys boarding schools awarded higher rank by this year's 12,213 sample respondents are Mayo College, Ajmer at #2 co-ranked with Welham Boys, Dehradun (#2 in 2018-19), St. George's College, Mussoorie #3 (5), St. Paul's, Darjeeling #4 (5) and Birla Vidyamandir, Nainital #5 (6). The consistently high ranked Bishop Cotton, Shimla which is ranked #4 (3) completes the Top 5 table.
The response of tough and straight-talking Lt. Gen. Surendra Kulkarni, PVSM, AVSM, VSM (Retd), director of Mayo College, Ajmer (estb.1875), to the news that the 12,213 knowledgeable EW sample respondents have promoted this vintage school ranked #4 last year to #2 in 2019-20, is cryptic. "We are happy to be recognised as a legacy school with contemporary relevance," he informed your correspondent. However, when pressed to comment on the high scores awarded to Mayo College on several parameters of school education excellence, he added: "The Mayo College philosophy of education rests on a foundation of character-driven leadership supporting the three pillars of academics, co-curricular activities and sports. Therefore it's no surprise to us that we have been awarded high scores on these parameters. We suggest your parameters should also assess the number of sports options offered by schools and the percentage of students who actually play everyday."
On the other hand, Bro. Tomy Varghese, the unassuming principal of the class V-XII CISCE (Delhi)-affiliated St. George's College, Mussoorie (SGM, estb.1853), has no hesitation in stating that he is "thrilled" with the progress SGM has been steadily making in the "commendably objective and impartial" EWISR league tables. Bro. Tomy is especially delighted about the high ratings awarded by sample respondents to SGM on eight of the survey's 14 parameters of education excellence.
"Right from the time a child is admitted into class V, our objective is to ensure his holistic development inside the classroom and on the sports field. Our management and teachers are fully focused on developing our students into young men with well-balanced personalities, individuals capable of making their way in the world and invested with the values to make it a better place for the less-privileged. But while we are pleased about our rise in public esteem, we are conscious that every day brings new challenges and we have to prepare our children to confront these challenges and cross many milestones," says Bro. Tomy, former principal of St. Joseph's Coonoor and St. Patrick's, Angamaly, Kerala who was appointed principal of SGM in 2014. Currently, SGM has 762 boys mentored by 60 teachers on its muster rolls.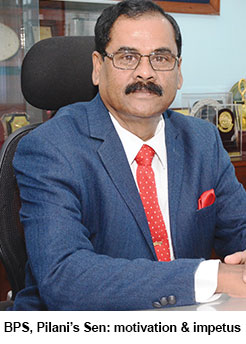 Likewise, the ranking awarded to it in the annual EWISR 2019-20 is given high importance by the Birla Public School, Vidya Niketan, Pilani (BPS, estb.1944), sited in the hometown of legendary industrial tycoon G.D. Birla (1894-1983). In 1918 Birla set out from Pilani for Calcutta to build one of India's most diversified and enduring business empires. In addition to BPS, Birla also endowed this small desert town with the superbly equipped Birla Institute of Science and Technology (estb.1964), routinely ranked India's #1 private engineering university in the annual EducationWorld India Private University Rankings survey (see www.educationworld.in). Ranked #8 last year BPS, Pilani is promoted to #6 in EWISR 2019-20.
"In BPS, we take EW's 14 parameters of excellence by which schools are rated and ranked in the annual EWISR, very seriously. Therefore, we are delighted that BPS has been able to sustain its ranking within the Top 10 boarding schools of the country for the past five years. This year's # 6 ranking — our highest ever — is a great motivation factor and has given impetus to our journey towards excellence," says Capt. (Indian Navy) Alokesh Sen, a chemistry and education postgrad of Utkal University who was appointed principal of BPS after 23 years of service in the education wing of the Indian Navy in 2010. Currently, BPS has 1,050 boys mentored by 95 teachers on its musters.
Further down the 30-strong league table of the country's sufficiently well-known boys boarding schools, among the institutions which have improved their ranking this year are Guru Nanak Fifth Centenary, Mussoorie #7 (9), Rashtriya Military School, Bangalore #8 (9), G.D. Birla Memorial, Ranikhet #9 (10) — remarkably four Birla boys boarding schools are ranked among the Top 10 this year — St. Joseph's, North Point, Darjeeling #10 (11) several government of India Sainik schools, and the B.K. Birla Centre for Education, Pune #14 (16).