Affiliated with offshore examination boards such as Cambridge International (UK) and IB (Geneva), India's best international day-cum-boarding schools 2019-20 offer the benefits of high-end day and boarding school education have attracted the attention of the upper-middle class.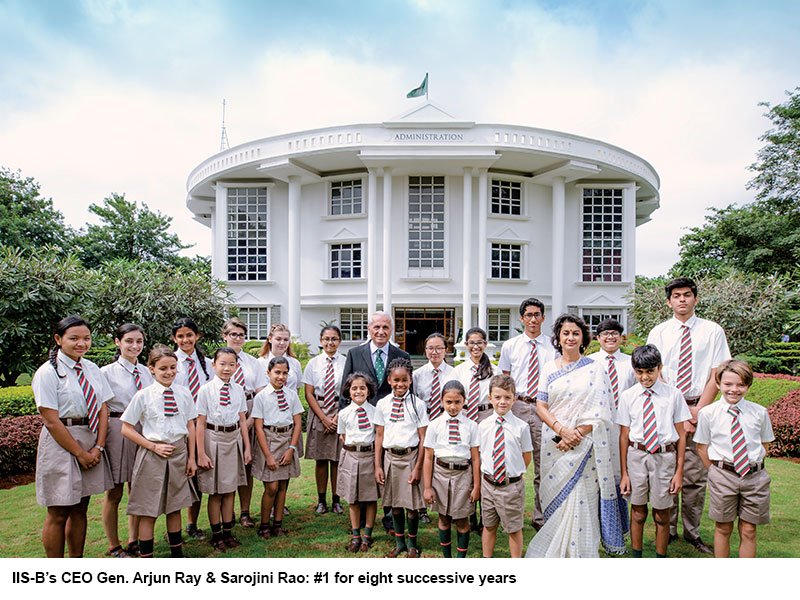 Though within the broad category of international schools affiliated with foreign examination boards such as Cambridge International, Edxcel (UK) and International Baccalaureate (Geneva), the day schools league table is the most competitive and populous (89), international day-cum-boarding and wholly residential schools constitute the high-end glamour segment. Built on sprawling capital-intensive campuses providing state-of-the-art academic, sports and co-curricular education infrastructure and five-star optional residential accommodation, international day-cum-boarding schools have attracted the attention of India's upper middle class as they offer the benefits of day as well as holistic boarding school education.
Since the annual EW India School Rankings were divided into three main categories — day, boarding and international — and further sub-divided into ten sub-categories to create level playing fields for comparison in 2013, the international day-cum-boarding schools national league table has been topped by the state-of-the-art Indus International School, Bangalore (IIS-B, estb.2003). This year too, the 12,213 sample respondents polled by the Delhi-based C fore have voted IIS-B India's #1 international day-cum-boarding school with top scores on the parameters of community service and teacher welfare and development across all categories of international schools. Set in a 40-acre green campus in suburban Bangalore, this Cambridge International and IB-affiliated K-12 international school provides its 1,200 students from 33 countries globally comparable academic, sports, co-curricular and performing arts education.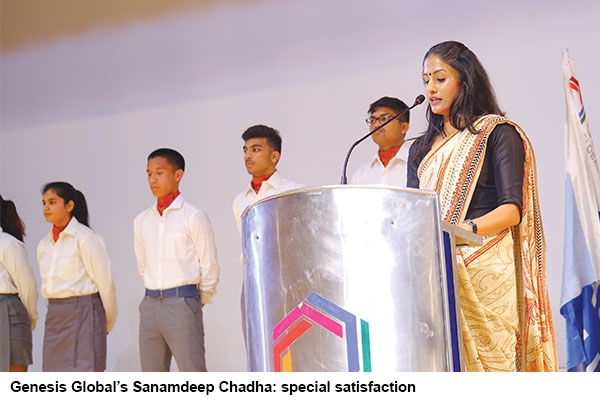 "It's always great news when IIS-B is ranked India's #1 international day-cum-boarding school, more so that we are #1 for a record eighth year. The well-chosen 14 parameters of the EW survey have set new benchmarks for providing comprehensive K-12 education in India, and it's very satisfying that IIS-B has excelled in all of them. Our top score on the parameter of teacher welfare and development is especially gratifying as we have invested heavily in continuously training our faculty and staff. To supplement the efforts of our teachers, in 2018 we became the first school in India to introduce robot teachers in classes VII-IX. They deliver routine syllabus content and perform mechanical assessment tasks, enabling teachers to focus on enhancing students' creativity, problem-solving and life skills. I am happy your survey respondents have recognised our commitment to innovation in school education by awarding us the #1 rank once again," says Sarojini Rao, an economics and education alumna of Pune and Annamalai universities and principal of IIS-B since 2005.ble of international day-cum-boarding schools are the IB-affiliated Pathways School, Aravali, Gurgaon, which retains its #2 national rank and Genesis Global School, Noida promoted to #3 (4 in 2018). Beyond the Top 3, there's been a major reshuffle of seating in the league table of India's Top 10 international day-cum-boarding schools.
The International School, Bangalore has edged up to #4 (#5), Greenwood High International, Bangalore is ranked #5 (2), Stonehill, Bangalore is promoted to #6 (9) tied with Jayshree Periwal International, Jaipur which has retained its #6 ranking while the Canadian International School, Bangalore at #7 (3) and Indus International School, Pune at #8 (6) have lost rank as has Singapore International School, Mumbai, ranked #9 (8). On the other hand, the Lalaji Memorial Omega International, Chennai at #8 (10), Indus International, Hyderabad at #9 (10) and Aga Khan Academy, Hyderabad at #10 (14) have risen in the esteem of the informed public.
Promoted in 2009 on a 30-acre campus in Noida by the Wave Group with a reported capital investment of Rs.265 crore, the IB and Cambridge International-affiliated Genesis Global School (GGS) has been steadily rising in the EW league table of India's most admired international day-cum-boarding schools, from #5 in 2016 to #4 in 2018 and #3 this year.
"I am pleased that EW sample respondents have awarded us higher scores on several important parameters in the very competitive international schools league table. Our high scores on the parameters of infrastructure provision, parental involvement and special needs education are especially satisfying as these have been our focus areas from inception. I believe our consistent top ranking in the latest EWISR 2019-20 survey is the result of our persistence in delivering a rounded education enabled with best global teaching-learning practices," says Sanamdeep Chadha, an alumna of Delhi University who took over as director of GGS from Pramod Sharma, the school's founder director-principal and former principal of Mayo College, Ajmer. Currently, GGS has an enrolment of 1,402 students mentored by 207 teachers.
Similarly Dr. Jonathan Long, the newly-appointed head of Aga Khan Academy, Hyderabad (AKA-H, estb.2011) who served as principal of Woodstock School, Mussoorie — routinely ranked India's #1 international residential school (see p.314) — for nine years (2011-2019) before taking charge at AKA-H this summer, is euphoric that this relatively new school affiliated with the International Baccalaureate, is numbered among India's Top 10 international day-cum-boarding schools and #1 in Telangana. Promoted by the Aga Khan Development Network Foundation, AKA-H is second in a network of 18 Aga Khan academies (the first opened in Mombasa, Kenya in 2003, see EW January 2012) proposed to be rolled out in 14 countries worldwide. Sited on a sprawling 100-acre campus on the outskirts of Hyderabad, the school with nine state-of-the-art science laboratories, two professional dance studios, separate soccer, cricket and hockey fields, a full-size athletics track, tennis, squash, basketball and volleyball courts, is ranked #2 on the parameter of infrastructure provision in this category.
"I'm delighted that the Aga Khan Academy is moving upward in the EW league tables. Evidently, there is growing appreciation of our distinctive educational approach which ensures the holistic development of every child, the high calibre of our graduates, satisfaction of our parents, a bold vision which underpins our work and our enthusiastic, caring and committed staff. Future plans include designing new pedagogies to educate children for success in the 21st century, promoting student leadership and global citizenship, and enhancing our residential programme to make it a defining feature of the school," says Dr Long, an alumnus of Nottingham and Oxford universities and former principal of Aiglon College, Switzerland and Mahindra United College, Pune. Currently, AKA-H has an aggregate 650 students and 90 teachers on its muster rolls.
Beyond the Top 10, most international day-cum-boarding schools have lost rank in EWISR 2019-20. Notable exceptions are Sharanya Narayani International at #14 (cf. 25 last year) and Manchester International, Coimbatore #17 (22). Moreover, it's important to note that several schools ranked beyond the Top 10, are top-ranked in their states. For instance, KiiT International, ranked #11 nationally is the #1 day-cum-boarding international school in Odisha (pop.43 million) and Trivandrum International School, ranked #15 nationally, is the #1 day-cum-boarding international school of the southern state of Kerala (pop.34 million).
Also read:
India's top co-ed boarding schools 2019-20