Homeschooling has gained popularity in the new millennium with a small minority of households abandoning the rote learning and exam-obsessed mainstream school system to provide their children individualised primary-secondary education at home to develop their creative, critical thinking and problem solving cognitive capabilities – Arundhati Nath & Summiya Yasmeen
Supriya Joshi is the poster mom of India's nascent homeschooling movement. In 2016, her daughter Malavika, who was withdrawn from Dadar Parsee School, Mumbai when she was 12 years of age and schooled at home for six years by Supriya and her husband Raj, especially the former, a postgrad in computer applications, was admitted into the prestigious Massachusetts Institute of Technology, Boston — consistently ranked among the world's Top 3 engineering and technology universities worldwide.
Invited to deliver a TED Talk in 2018, Joshi attributed Malavika's success to her having learned to learn, rather than to pass exams. "There is something seriously wrong with India's school system, in which students are forced to study only specified subjects, play prescribed sports, and mingle with children in their own age groups in strictly controlled environments. Such regimentation is contrary to the natural growth cycle of children. That's why we took the decision to homeschool both my daughters, who on the contrary, were encouraged to study subjects of their choice including filmmaking. They were also encouraged to take up any sports and developed their social skills by meeting people of all age groups. Homeschooling is difficult, but it also promotes family bonding and great happiness," says Joshi, also a founding member of Swashikshan ('self-teaching') — Indian Association of Homeschoolers (IAH, estb. 2012) which has a membership of 1,000-plus parents countrywide, who have switched to homeschooling their children.
With minimal government and establishment attention paid to education — India (Centre plus states) spends a mere 3.5 percent of GDP on public education cf. 6-10 percent in OECD and ASEAN countries — even the country's estimated 320,000 private schools, overwhelmingly preferred by the middle class, are caught in a time warp and tend to favour rote learning (rewarded by most of the country's 34 school-leaving examination boards) in dull, homogeneous, usually overcrowded classrooms.
Consequently, a multiplying tribe of well-educated upper and middle class parents, aware of the importance of innovative, new-technologies enabled education, are switching to homeschooling their children. In the United States — inevitably the pioneer of homeschooling — an estimated 2.3 million children are being educated at home with this number growing by 7-12 percent annually. According to Brian D. Ray, president of the Salem (Oregon)-based National Home Education Research Institute, homeschooling "may be the fastest growing form of education in the United States".
Although homeschooling is not unknown in India — the ancient gurukul schooling system was based on parent/teacher-led education in home environments — it has gained popularity in the new millennium with a small minority of households abandoning the rote learning and exam-obsessed mainstream school system to provide their children individualised primary-secondary education at home to develop their creative, critical thinking and problem solving cognitive capabilities. According to IAH estimates, currently an estimated 2,000 households countrywide are homeschooling their children.
"Most well-educated parents are unhappy with the examination-oriented school system which forces children to learn by rote. The country's moribund schools are killing the natural curiosity of child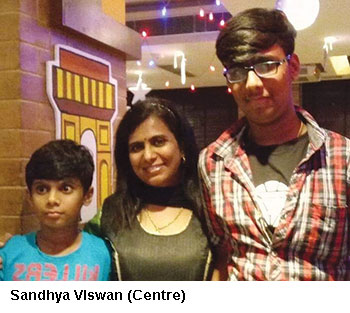 ren. Homeschooling offers parents the opportunity to let children focus on subjects which interest them rather than set curriculums which give all subjects equal importance. Children learn best when they go beyond textbooks and also refer to encyclopaedias, magazines, books, and the Internet to find answers to their questions," says Bangalore-based Sandhya Viswan, a psychology graduate of Annamalai University and director of Mudpie Preschool and Daycare who has been homeschooling her two boys Pranavswaroop (age 18) and Omkar (12) for over a decade.
A decade after she began teaching her children at home, Viswan is pleased with their learning outcomes and overall development. She recalls that she withdrew her elder son Pranav from his school because its rigorous timetable didn't allow him to develop his musical intelligence. "Schools relegate extra-curricular and sports education to the bottom of the timetable. Since we began homeschooling the children, Pranav's creativity has blossomed; from merely learning to play an instrument, he now composes his own music," says Viswan.
Disillusionment with the formal school education system has also prompted Amrutha Langs, an economics graduate
of Mumbai University and a polygot, writer and translator, to withdraw her eight-year-old son Agastya from a well-known private school in Mumbai. "The factory school system is killing the creativity of children. Children go to school on time, do homework, classwork, socialise and play in structured environments and mug for exams. Such education prepares them for assembly line factory jobs rather than contemporary life and its complex challenges. At home, my son learns experientially at a comfortable pace, in a free environment. By learning to study independently, he follows his curiosity and charts his own learning path under our guidance," says Langs.
Deep thinking and reflection about business and economic trends and the fast-changing requirements of the global jobs market is persuading well-informed, sentient educated middle class parents that K-12 education has undergone a sea-change in the Internet age. Suddenly, customised education suited to the interests and aptitudes of children has become accessible at a click of the mouse. Kokilashree Vickneswaran, a Coimbatore-based farmer, yoga teacher, artist and her husband Vickneswaran Mageswaran, a software architect, homeschool their children Shivesh (11) and Vishwesh (7) on an organic farm on the outskirts of Coimbatore, Tamil Nadu. "On the farm, they acquire deep experiential knowledge of biology, environment preservation, as well as chemistry and mathematics. Guided education in which the entire family learns in a pollution-free nature-friendly environment has made education a joyful experience for all of us," says Vickneswaran.
Teach for India fellow Harshad Tathed, currently working on a documentary film titled Project Nomad about alternative education including homeschooling in India, believes this alternative schooling system is becoming increasingly popular because of its mix of basic elementary education and propensity to develop the special intelligences of children. "Children learn best when they are encouraged to question, investigate and research. This transforms them into creative and innovative problem solvers. According to a study conducted by the National Aeronautics and Space Administration (NASA), USA, in 2017, at age three, 98 percent of children are creative, but by the time they reach the age of 15, only 2 percent remain creative. This shocking revelation prompted me to work on the documentary film to educate parents about the benefits of homeschooling and other alternative education options," says Tathed, chief executive of Swayam Bodh Gurukul, a learning centre in Pune which tutors children who fail in school or "don't like going to school at all".
Although homeschooling is growing in popularity worldwide and has also washed up on Indian shores, it's a tiny minority movement because it requires extraordinary investment in terms of time, dedication, patience and relearning capabilities on the part of one or increasingly, both parents — a difficult proposition for two-income households. At least one parent has to sacrifice her career ambitions or place them on hold. Therefore, despite widespread dissatisfaction with factory-style exam-oriented primary-secondary education, the overwhelming majority of the country's 60 million middle class households can't afford to homeschool their children. Moreover, with the universalisation of primary education having been neglected by the Central and state governments for over 70 years — India grudgingly hosts over 300 million adult illiterates and an equal number of functional literates — for 140 million households, homeschooling is out of the question as they don't have the education and skill sets to teach their children at home.
Comments Suma Nadig, a electronics and electrical engineering graduate of Visvesvaraya Technological University, Belgaum who together with her entrepreneur husband Hari Prasad homeschool their daughters Samana (5) and Sarayu (3): "Although it's an enjoyable and enriching learning experience, educating children at home isn't a joyride. It requires detailed planning, dedication and discipline on the part of parents who have to combine the roles of principal, parent, teacher and counselor," says Nadig.
Educationist Harshad Tathed (quoted earlier) also warns that homeschooling children requires considerable financial sacrifice, discipline and extraordinary dedication from parents. "It's important to bear in mind that parents have to prepare a daily study programme for children, monitor Internet access and usage and motivate them to research and learn. This is by no means an easy task. Moreover, parents who want to homeschool their children need to begin early because after age ten it's very difficult for children to switch from the structured environment of a school to the informal home setting," says Tathed.
Fortuitously, the dawn of the Internet age in the new millennium has made the job of homeschooling parents easier. Today, a plethora of websites offer a range of subject curriculums, resources, manuals, lesson plans, videos and online courses to parent-teachers (see box p.12). Moreover the social media revolution has facilitated information and pedagogies sharing between homeschooling families around the world and online support groups have mushroomed with broadband connectivity facilitating real time interaction. The global digital revolution has made accessing and storage of information — the essence of factory-style education — obsolete. With the worldwide web having transformed into an instantly accessible storehouse of knowledge, creativity, critical thinking and problem solving skills have become the pre-requisites of success in the 21st century. These new millennium skills can as easily be learned in home environments.
That's why avant garde parents have little time for the common criticism that homeschooled children, denied peer learning and companionship opportunities, are likely to mature into anti-socials deficient in inter-personal and socialisation skills. They say this perceived disadvantage can be easily resolved by encouraging homeschoolers to participate in extra-curricular art classes, drama workshops, sports training and yoga sessions.
Hema Jain, a computer engineering graduate of NIT, Trichy who moved from the US to India in 2012 and homeschools her two children aged 15 and 13 years on a farm near Tiruttani in Tamil Nadu, dismisses the charge that homeschooled children are likely to mature into introverted anti-socials. "Never in the history of human evolution have children been confined in closed spaces where they are forced to interact solely with individuals of their age group. Children learn socialisation skills by interacting with people of all age groups and elements of nature such as animals and plant life. My children learn and interact with people of all age groups who work on and visit our farm. On the contrary, age and class agnostic interactions have improved their socialisation skills," says Jain.
Nevertheless although homeschooling the children has become trendy and fashionable, this phenomenon has its critics. "Homeschooled children tend to be pampered mother's darlings who can't take the heat of competition in adult life. There's also a good chance of their transforming into self-indulgent and indisciplined spoiled brats grown fat on extravagant meals," harrumphs a recently retired principal of a top-ranked co-ed boarding school who presented his "no-nonsense forthright views" on condition of anonymity.
Meanwhile, much maligned mainstream K-12 education, which is prompting a small but growing number of sentient parents to homeschool their children, is defended by Fatima Agarkar, co-founder of KA EduAssociates, a Mumbai-based K-12 education consultancy. According to Agarkar, the country's private schools — especially Top 1000 private schools — are changing for the better. "A rising number of progressive schools in India are abandoning rote learning in favour of contemporary, well-rounded education. They provide flexible curriculums, experiential pedagogies, and a wide range of extra-curricular, sports and life skills development options to students. The majority of children who graduate from the country's best mainstream schools transform into competent, happy, well-adjusted adults. Parents need to evaluate their children's aptitudes carefully and think long and deep before deciding to homeschool their children as it requires great resources, dedication and competence," warns Agarkar.
Unlike some European (Germany, Bulgaria) and Asian countries (North Korea, South Korea) where homeschooling is banned by law, in India it's not illegal to withdraw children from the formal school system and educate them at home. Most Indian homeschooled children give good account of themselves in school leaving class X and XII exams and standardised tests. They have the option to write the class X/XII exam of the Delhi-based National Institute of Open Schooling (NIOS, an autonomous body of the Union HRD ministry catering specifically to students who for whatever reason can't attend school) or the Cambridge Assessment International Education, UK, as private candidates. However the pan-India CISCE and CBSE boards don't allow homeschooled children to write their class X and XII board exams. Recently in January, the Maharashtra state government announced setting up of the Maharashtra Rajya Mukta Vidyalay Mandal (open board) to encourage homeschoolers/drop-outs (class V-XII) to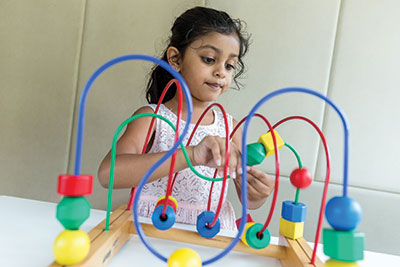 write the class X and XII school-leaving exams. However, it's pertinent to bear in mind that the certificates of these exam boards don't have the same heft as CBSE and CISCE certification.
With home education gaining momentum and respectability in the US and worldwide, suspicion about the academic proficiency of homeschooled children is waning. According to the National Home Education Research Institute, Oregon, homeschoolers in the US scored decisively better in SAT (Scholastic Aptitude Test) — the common entrance exam for US universities — averaging 100 points above the national average. Moreover, as recounted earlier Indian homeschooled student Malavika Joshi, was admitted to the top-ranked MIT, Boston on the basis of her high SAT score.
In the final analysis, it's important to bear in mind that homeschooled children in India constitute a small minority born into well-informed and highly educated upper middle class households. But with the Internet and social media permitting easy access to information and knowledge sharing and facilitating access to a plethora of high-quality teaching resources, even as the great majority of India's 320,000 private schools are moving at snail's pace to contemporise teaching-learning practices, the homeschooling movement is poised to experience a great leap forward.
Useful websites for homeschoolers
The Internet offers a large repository of K-12 education content ranging from subject curriculums and lesson plans, to video lectures by the world's best teachers. Here are some useful websites for parents contemplating homeschooling:
https://in.ixl.com/
https://storyweaver.org.in/
https://www.laughguru.com/#/
https://flintobox.com/
http://edukraft.in/home-schooling.php
https://www.duolingo.com/Khan Academy
http://homeschoolers.in/
https://www.khanacademy.org/
https://www.thehomeschoolmom.com/homeschool-lesson-plans/india/
7 steps to homeschooling
For Indian parents aspiring to join the homeschooling movement here's some start-up advice gathered from various sources including practitioner households
1. Research homeschooling. Read books, search the Internet and talk to parents who homeschool their children. Ascertain what homeschooling involves in terms of time, money, patience and effort. Homeschooling is not for everybody especially parents who believe children should be seen and not heard. Moreover homeschooling needs the support of both parents.
2. Join a homeschooling group on the Internet. Sign up as a member of an online support group for parents of children homeschooled in India. This will enable you to interact with other parents willing to share their teaching expertise and experiences. Moreover there's plenty of advice on age-appropriate activities such as sports, music, and art on the worldwide web.
3. Choose a curriculum. Parents can choose the curriculum of major boards (CISCE, CBSE, NIOS or Cambridge International) which are posted online. If you choose a set curriculum, you have to use the prescribed textbooks. Homeschooling curriculums/ textbooks can also be ordered online from a number of American education providers. Most homeschooling parents tend to adopt a more liberal approach, preferring an eclectic mix of curriculums and pedagogies or letting children choose subjects they want to learn, without structured timetables or course material.
4. Create a schooling space. Parents need to designate an area at home where knowledge is acquired. It could be the living room, a balcony or dedicated study. Equip this area with teaching aids — blackboard, calendars, book shelves, lesson plans, books, computer with broadband connectivity, etc.
5. Set specific goals/ outcomes. Homeschooling shouldn't become a permanent holiday. It's important to set academic and other goals. Make a plan/ time table to meet the goals you've set together with the children. Break up the academic programme and each subject into lessons. Plan how to cover the syllabus week by week. But remember that flexibility is one of the main attractions of homeschooling — you can always adapt the schedule to children's changing needs.
6. Organise social and extra-curricular activities. Homeschooled children also need to interact with peers. Organise play groups and depending on your child's interests, enroll her in art, yoga, music, dance and/ or sports classes.
7. Choose a national board exam. Homeschoolers in India have the option to write the class X exam of the NIOS (Delhi) or Cambridge International (UK) as private candidates.
However even if the Delhi-based CISCE and CBSE boards don't allow homeschooled children to write their class X and XII exams as private candidates, some schools permit pre-tested children to write these exams as their candidates.