– Sukanya Nandy
According to the Global Gender Gap Index (GGGI) published by the World Economic Forum, India ranks #112 (among 153 countries), — a slight improvement in the score from 0.665 in 2018 to 0.668 in 2020. Even in the 21st century, the gender gap is a widely prevailing issue especially when it comes to the workplace. The Covid-19 pandemic has further exacerbated gender disparities at the workplace. Infact, in a recent LinkedIn study, about 89 percent of the women said their careers were negatively impacted by the COVID-19 pandemic.
Internation Women's Day is observed every year on March 8 and this year the theme is #ChooseToChallenge, indicating that a "challenged world is an alert world. Individually, we're all responsible for our own thoughts and actions – all day, every day. We can all choose to challenge and call out gender bias and inequality. We can all choose to seek out and celebrate women's achievements. Collectively, we can all help create an inclusive world."
Therefore, on this occasion, EducationWorld reached out to a few successful career women to understand how their professional lives have been affected during the pandemic.
Advocate Anubha Sahai, president of India Wide Parents Association, Lawyer and Child Rights Activist says, "Courts were closed, many clients didn't pay as well. But we did not charge as well bevcause I knew they too were going through financial restraints. As a professional, there were some problems in terms of income. But being a social worker, my primary focus was to give relief to my client. Financially, we suffered huge loss. Neither did we get any relief from the side of the government especially for the middle classes when it came to charges like petrol, transport, electricity, grocery, medical, etc. Many women who are running businesses had to take loans as they suffered a huge loss to repay their rent and installments. Many were jobless."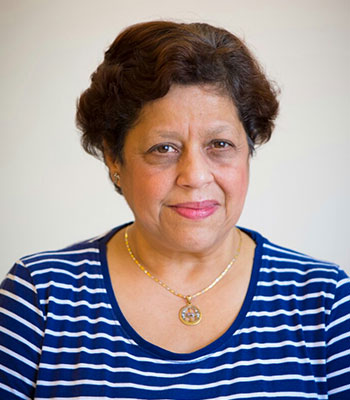 "At the physical Global Tipping Point Summit (GTPS) on Education and Parenting (EP), we would have had 320 participants but on account of the lockdown, it became an online summit attracting 6232 people. In my case, it wasn't much of a challenge. We had to reconceptualise the Summit to make it from a physical to an online one. We thought this wouldn't work but it generated interest worldwide," says Dr Coomi Vevaina, founder-director of the Centre for Connection Education and Management and retired Professor and Head of the Department of English, University of Mumbai, India.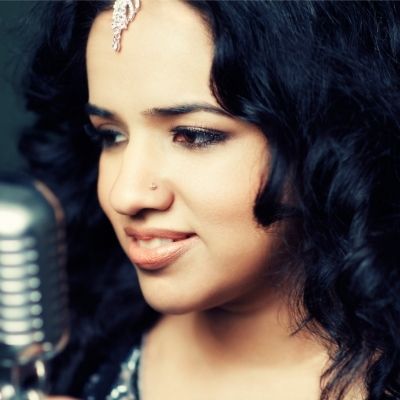 Bindu Subramaniam, singer, songwriter, Founding Director of Subramaniam Academy of Performing Arts (SaPa) tells us, "The last year has been disproportionately hard on working women, and taught us that resilience can be built. The ability to multitask effectively is a myth, and women have had to tend to chores, juggle childcare, play the role of teacher, and make sure everyone is fed. All while managing work pressures in an increasingly unstable job market. This women's day is not just about taking the time off to celebrate and honour women for being heroes; it is about recognising how hard it is, and sharing responsibilities."
Dr Pallavi Rao Chaturvedi, executive vice president of AISECT Group, founder of 'Get Set Parent with Pallavi' as well as the vice president of the Early Childhood Association says, "Adapting to this unprecedented change and a new style of working has indeed been difficult. However, it has helped us upgrade our earlier technology along with bringing ease and understanding to use it. Being a woman, managing kids and working from home at the same time has indeed made me the master of the art of multitasking. Getting accustomed to the new teaching methods and a modified lifestyle was definitely a task for me, just like any other person. However, the pandemic helped me learn new things with a different perspective each day along with my little ones. I tried turning the crisis into an opportunity by spending the majority of my time with my family, and that is what I cherished the most. The pandemic has given me the time to introspect both personally and professionally, to rethink strategies and purposes. Covid has definitely helped me pause and rethink what I really want from life."
Hema Akalwadi, counsellor and a culinary trainer said, "Since I used to conduct physical training classes to teach culinary, it got impacted due to Covid-19. Classes had stopped from March to July and there was no income. The same goes for my counselling sessions. But in August 2020, I decided to opt for online training for the culinary classes. Eventually, I got the heck of it and my business boomed back. I also started doing counseling sessions over the telephone and got more customers than before."
Nina Elavia Jaipuria, Head–Hindi Mass Entertainment and Kids TV Network, Viacom18 said, "I am a firm believer of the fact that gender doesn't drive gender equality, equal opportunities and a conducive ecosystem does. The pandemic has further brought forth the need for equity as women are today even more pressed to balance their duties between work and home. When more men take on traditional gender roles characterised to women, it, in turn, starts reflecting in actions they'd take at the workplace that are more equitable."
Also read:
Women's Day: Interview with mompreneur, Ruchita Dar Shah
Women's Day Special: Interview with social activist Dr. Pragati Singh
International
,
News