The department of pre-university education, Karnataka has announced that the mid-term exams for second PU students will be conducted starting on November 29. This year, exams will be conducted for students across the state simultaneously.
In an official circular issued on November 12, the department has announced the commencement of exams and published the timetable.
Department officials have introduced the mid-term exams in order to have a reliable score to fall back upon in case the department if unable to conduct board exams like the previous year due to a spurt in the Covid-19 numbers. The department will frame the question paper, which will be issued to individual colleges where the examinations are held. Evaluation will be centralized.
Below is the timetable for the mid-term exam which will be held between November 29 and December 10.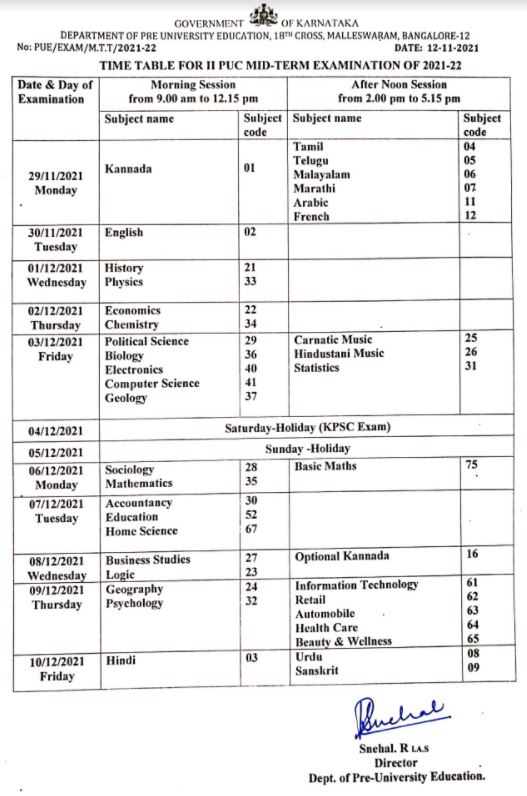 Also read: Karnataka High Court: Kannada cannot be mandatory for degree students
News
,
States