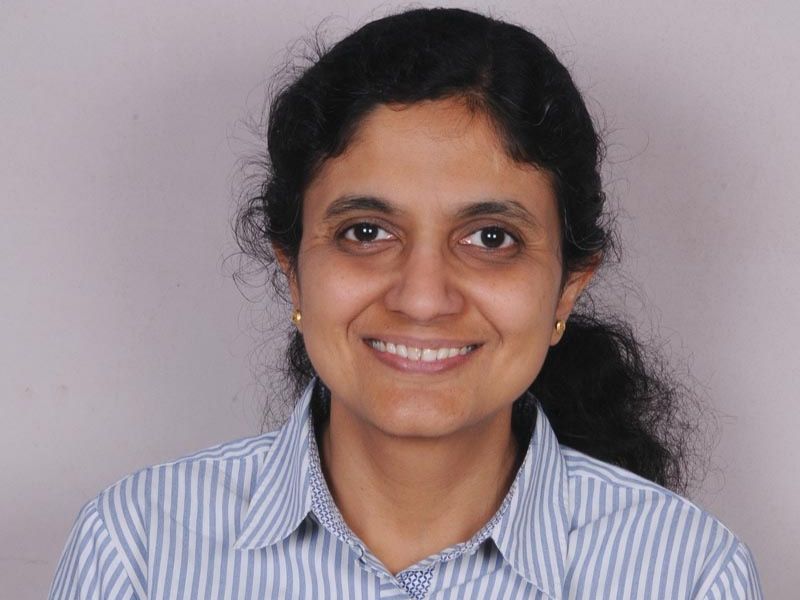 Ramya Venkataraman
Founder, Centre for Teacher accreditation
An alumna of IIT-Delhi and IIM-Calcutta, Ramya venkataraman is founder and CEO of Centre for Teacher Accreditation, Bangalore (CENTA, estb.2014) which certifies teacher competencies. Formerly with McKinsey & Co for 15 years including five as education practice leader, venkataraman quit the corporate world to promote CENTA six years ago. Currently, its My CENTA learning platform attracts 150,000 teachers from 6,000 cities countrywide and abroad.
CENTA's Covid-19 response. CENTA is addressing the challenge of quickly equipping teachers with digital competencies through a six-week online certificate course on online teaching. Moreover, the CENTA Teaching Quotient (TQ) test is available anytime, anywhere and is also the first stage for the CENTA Teachers Professional Olympiad 2020. The centre is also launching two online postgrad certificate programmes in partnership with Manipal University to upskill teaching professionals. Government tuition waiver/deferment directives. Salary cuts and job losses are happening across sectors. Though very unfortunate, it is difficult to blame anyone because everyone is acting with limited information and very little predictability. My advice to teachers is to focus on building strong competencies required for the post-Covid world. Despite short-term uncertainty, a new world of opportunities will open very soon for competent teachers. School managements need to also identify, develop and retain their best teachers.
Post-Covid reform proposals for teacher education.
• Permit entry of all graduates on the basis of testing and certification of teaching competencies into the teaching profession. This will inspire design and preparation of high-quality teacher prep programmes and facilitate lateral entry of professionals from other vocations into K-12 education.
• Introduce flexibility in teacher preparation programmes including accumulation of credits or micro-credentials over time, allowing phases of work experience in between and transfer of credits across programmes.
• School managements should introduce competency-based career growth and financial rewards for teachers. This will enable schools to retain best teachers and motivate them to sign up for in-service professional development programmes.
CENTA's future plans. The post-Covid-19 world will spur demand for welltrained, competent teachers in India and even internationally. CENTA will continue to assess and certify teachers' competencies scientifically and objectively; connect outstanding teachers with great opportunities; and support professional development of teachers through the MyCENTA learning platform. We are already seeing a demand upsurge for our services and expect it to increase in the future.