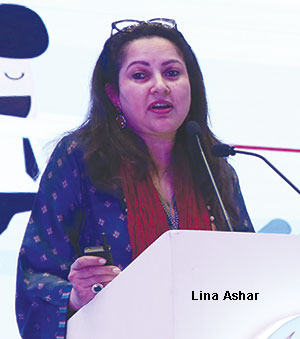 When i started my journey as an education entrepreneur, I did not follow the teachings of business gurus. I did not think big, nor did I have success as my goal. I didn't want to conquer the world. All I had was a deep love for children, hatred of rote learning and knowledge of how to engage with children. I started an uncommon preschool and it caught the attention of Mumbai's parents' community. That is how the Kangaroo Kids story started.
While I tell you the rest of the story, remember what I had on my side was strong belief, passion, grit and a growth mindset. As a trained teacher from Australia, I could also communicate well, influence and persuade others to join my mission. What I did not have on my side was business management ideas and no understanding of India — the complexities of providing education to a heterogeneous population and the legal regulatory framework.
My first lesson as an edupreneur was to learn what you don't know or hire someone who does, to help you navigate the regulatory and legal framework. My second lesson: it's essential to select franchise partners carefully and ensure they are aligned with your values and mission.
My other lessons, which have helped build the Kangaroo Kids chain of 116 owned and franchised preschools and K-12 schools in India and abroad with an aggregate enrolment of 20,000 children, are:
When you face disruption, it's essential to introspect and discover what you need to do differently. It is a cliche, but the only constant in life is change. In the face of unprecedented change precipitated by technological advances and economic evolution, teachers have two options — to stand still and stagnate, or move forward and adapt. So when I faced my first challenge and disruption with franchisee partners I had two choices: feel resentful and anxious or accept the reality, change my story and strategy. I chose the latter and today we have an equal number of company and partner-owned schools.
How we view a problem can either free us from a dead situation or keep us trapped inside it. In any business, it's critical to identify your prime target audience. Kangaroo Kids started as a niche 'not-for-everyone' preschool. As different CEOs came in, they tried to appeal to everyone. This is where we lost our brand allure.
Similar to Starbucks that began as a boutique coffee shop, and subsequently in the mid-2000s started cafes everywhere, floundered and eventually shut 900 down, we scaled back, refocused on our original mission, and learnt that you cannot be everything to everyone. I also learnt very quickly that India's famously slow legal system is not on my side so I can't push or force partners to abide by contracts. Therefore, my strategy is to pull them towards the Kangaroo Kids brand.
Force creates resistance. Think of how to attract franchisee partners and what creates stickiness. The camera film company Polaroid, the camera company Kodak and video rental company Blockbuster all had one thing in common. At some point in their history, they became complacent. They couldn't see the future and fell into the big business trap believing they had found perpetual success. Fortunately, Kangaroo Kids didn't fall into this trap and kept reinventing and innovating which helped attract new partners and franchisees.
Sometimes the founder has to get out of the way for the sake of the company and its people. Last year, I divested my shareholding as I knew the skillsets that got me to this point wouldn't take my company further. This enabled us to bring in strong professional management that is gearing for the next big leap forward. When I started Kangaroo Kids, my core offering was instructional design and content. Today in the Internet age, content is no longer king. So what once brought us success could no longer be the sole driver.
Change or die. As technology takes over the world, we realised we need to reinvent and upgrade our curriculum. So last year, we re-crafted a new curriculum keeping in mind current and future needs. No one knows what the future will look like. But what we do know is that the key competencies that will continue to be valued are creativity, empathy and entrepreneurship.
Quality control is essential to upholding brand values and systems. We are on the verge of Industrial Revolution 4.0 and uncertain of the future. Studies show children need blended learning systems. So, we have introduced tech-enabled learning. To make sure our new curriculum is delivered properly by all franchisee partners, we have strengthened our monitoring team and teacher training processes.
Know your brand's personality. A brand's personality usually emerges from the founder's personality and if you have not identified and articulated this, your team will not integrate it into all messaging from product design to service delivery, to communication with partners, customers, and consumers. So define your message and communicate it. A great marketer does not sell a product or service, but an emotion.
This brings me to my final life lesson. Living in alignment with one's values and passion is essential. Real happiness does not come from being the biggest; it comes from finding your life's purpose and from growing and contributing to your partners/franchisees.
(Lina Ashar is the Mumbai-based founder-chairperson of the Kangaroo Kids chain of 116 preschools and schools)
Also read: Improving learning outcomes in pre-school education: Lina Ashar