The year 2022 has been action-packed for Indian education with all education institutions from preschool to university reopening and resuming on-campus, in-person teaching-learning after almost 15 months of closure because of the Covid-19 pandemic.
From progress on implementation of the National Education Policy 2020 to the EdTech bubble bursting, many education events grabbed headlines. Here are the education milestones in the year gone by.
The Hijab controversy (January)
In what was carried over from 2021, the Hijab controversy involving some Muslim girls from Karnataka's Udupi district who protested the college disallowing Hijab continued. After days of closure of educational institutions and statewide protests and outcry, the case was heard in the Karnataka High Court which deemed that Hijab was not essential religious practice. Further, when the supreme court was approached, Karnataka High Court's order was upheld.
Russia-Ukraine War (February)
The Russia-Ukraine war which began in February-March forced nearly 20,000 Indian students studying medicine in Ukraine to return home. Many students shared photos and videos on social media from underground bunkers, metro stations and bomb shelters. They also had to walk to the borders in sub-zero conditions, hoping to cross over and take a flight home. Students complained that they were not allowed to board the trains or they were mistreated by officials. Naveen Shekharappa Gyanagoudar, from Bengaluru a 21-year-old Indian student and Chandan Jindal from Punjab's Barnala district were killed.
JNU clash/scuffle (April)
Jawaharlal Nehru University was under the spotlight for a clash between students in April and later in December, after walls of one of its buildings were defaced with "anti-Brahmin" slogans. In April, clashes broke out at one of its hostels after the JNU Students' Union — led by Left-backed All India Students' Association — alleged that members of the Akhil Bharatiya Vidyarthi Parishad (ABVP) had stopped residents from eating non-vegetarian food. The ABVP was also accused of assaulting the mess secretary of the Kaveri Hostel. The ABVP had denied the charges and claimed that "Leftists" obstructed a puja programme organised at the hostel on Ram Navami. In December again, several walls of a JNU building had "anti-Brahmin" slogans written on them, the photos of which were widely shared on social media.
Textbooks revision debate (May)
In yet another controversy from Karnataka, the revision of Kannada and Social Science textbooks by a committee chaired right ideologue Rohith Chakratirtha did not go well with activists and a section of the authors. The result was an outcry over attempted saffronisation of textbooks, disrespect to state poet Kuvempu and elimination of works of authors from minority sections. The state government, after much deliberation, went back on some of the changes it had proposed. A group of authors also wrote to the state, withdrawing permission for their works to be published owing to the controversy. Impending this, textbooks reached schools months after classes commenced.
Byjus Layoffs (June 2022)
In a massive layoff spree in June, India's ed tech giant Byju's sacked around 1,000 employees from two of its recently acquired platforms- Toppr and White Hat Jr. The numbers, however, remain unconfirmed with stark differences between sources and the company's official declaration. While some reports claim that 1,100 employees were sacked, the others say 2,500 have been handed the pink slip.
NEET dress code (July)
Much like every year, even this year there were instances of students coming under the scanner for violating dress code while entering NEET exam center. This year, however, an instance from Kerala where one of the girls was asked to remove her bra while entering the class invoked social media outcry. Invigilators claimed that the garment had metallic pieces, which is not permissible to be worn as per the NEET dress code guidelines.
CUET (July)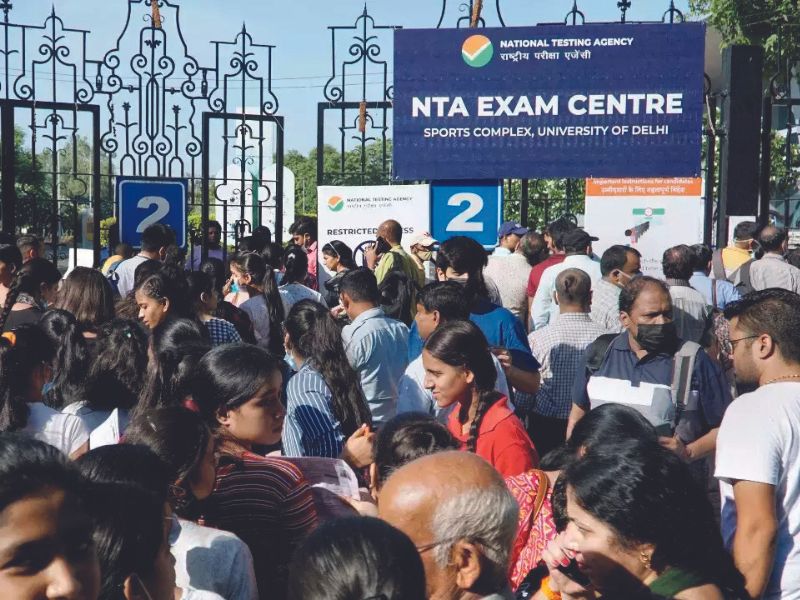 The inaugural Common University Entrance Test (CUET) was conducted in six phases between July 15 and August 30 across 489 examination centres located in 259 cities across India and 10 cities abroad. It became the second-largest entrance test in the country, after JEE, with over 14.9 lakh aspirants taking it.
Conducted for the first time this year by the National Testing Agency, CUET had its share of criticism with last-minute changes in exam centres, mass cancellation and postponement of exams, and delayed schedules putting candidates in a tight spot.
West Bengal SSC scam (July)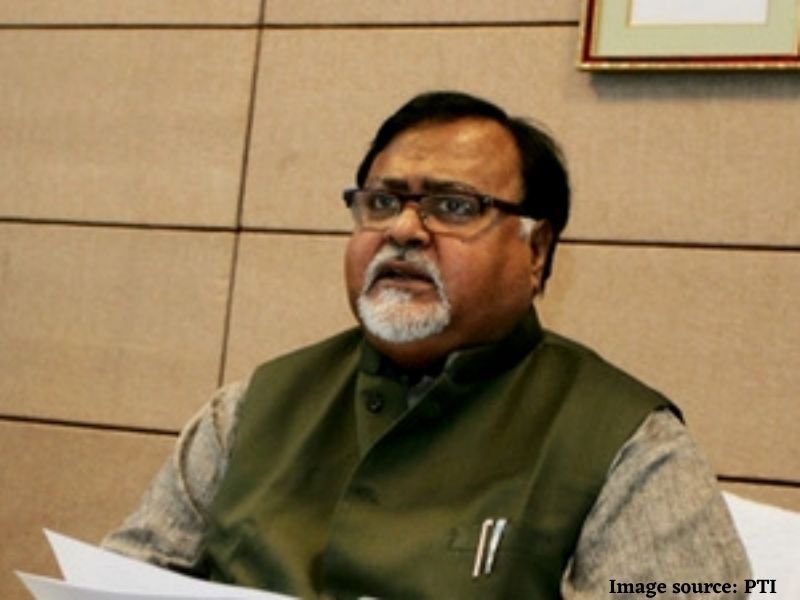 West Bengal is presently fighting a hundred-crore big scam -the Teacher Recruitment Scam-where allegations of corruption have been observed at every level in the recruitment process of the School Service Commission (SSC). With former minister Partha Chatterjee and legislator Manik Bhattacharya—arrested by the Central Bureau of Investigation, this has raised questions regarding the credibility of teachers who have been recruited in the last 10 years. From manipulation of marks to giving appointments for money, the whole process is filled with several irregularities.
SpaceKidz makes presence felt (August)
On August 15, to commemorate Indian Independence Day and mark the 'Azadi ka Amrit Mahotsav' a group of young scientists guided by Space Kidz India took the social media by storm by unfurling the Indian flag 1,06,000 feet above sea level. A special NSLV BaloonSAT launch took the flag to the height. Also, The Indian Space Research Organisation launched 75 payloads developed and built by 750 girl students from across India in August. The payload was created under the banner of Space Kidz India.
National Curriculum Framework for Foundational Stage (October 2022)
On October 20, Union education minister Dharmendra Pradhan released the National Curriculum Framework (NCF) 2022 for the Foundational Stage. It emphasises provision of holistic early childhood care and education (ECCE) to children from 3 to 8 years with focus on age-appropriate development of children's language, numeracy, motor and cognitive skills. It recommends usage of creative and experiential pedagogies to develop children's critical thinking, speaking, writing and other 21st century skills. Most importantly, NCF 2022 recognises the importance of 'play' as the "core of the conceptual, operational, and transactional approaches to curriculum organization, pedagogy, time and content organization, and the overall experience of the child". It prescribes play-way learning methods through play conversation, stories, toys, music, art and craft.
Also Read: Top education news stories of 2021
National
,
News