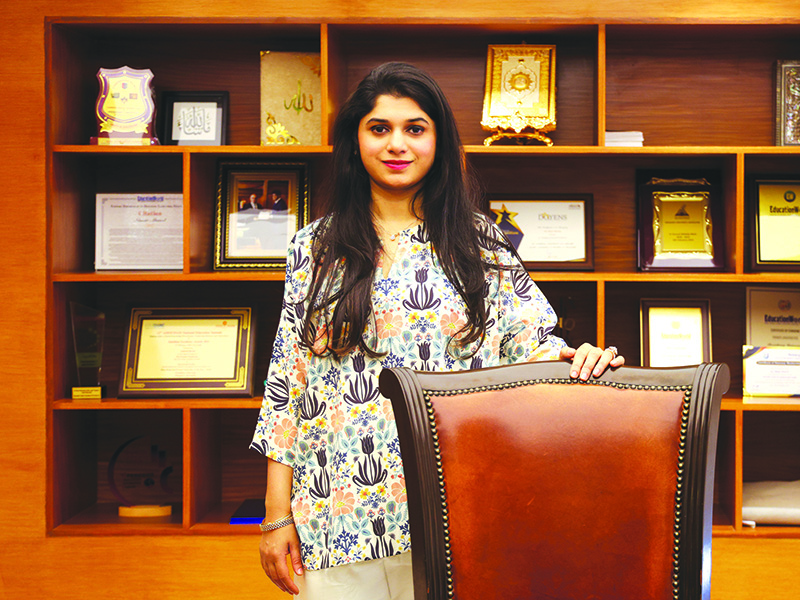 Nafeesa Ahmed
Director, Presidency Group of Institutions, Bengaluru
An alumna of Bangalore and London universities, Nafeesa Ahmed is director of the Bangalore-based Presidency Group of education institutions, comprising eight K-12 schools, three colleges and the Presidency University, Bengaluru.
I expect the new NCFSE and NCF to be properly aligned with the 5+3+3+4 school structure proposed in NEP 2020. Schools all over the country should be teaching age-appropriate content and developing the thinking and problem-solving skills of children from young age.
NEP 2020 mandates erasure of distinctions between 'curricular', co-curricular' and 'extra-curricular' education. Also, between arts, humanities, science, and vocational and academic streams. I am looking forward to the NCFSE providing a roadmap for all schools to introduce multi-disciplinary education.
All state governments and educators should become aware of the potential of latest digital technologies to enrich education. Therefore, I hope NCFSE 2023 encourages school managements to incorporate digital learning resources to make learning more accessible, engaging, and interactive for all children countrywide. This will need intensive training of teachers in digital pedagogies which I'm sure the next installment of NCF will address.
The assessment systems of schools and exam boards need to be redesigned to assess critical thinking and knowledge application skills rather than memorisation capabilities of children. In particular, exam board officials and assessors need to radically overhaul their evaluation systems. I hope the NCFSE addresses this issue.
All children countrywide need to learn joyously. I am expecting NCFSE 2023 to advise school managements countrywide to reduce the drudgery of K-12 education. The mental health and wellbeing of children is the prerequisite of academic excellence and responsible citizenship.