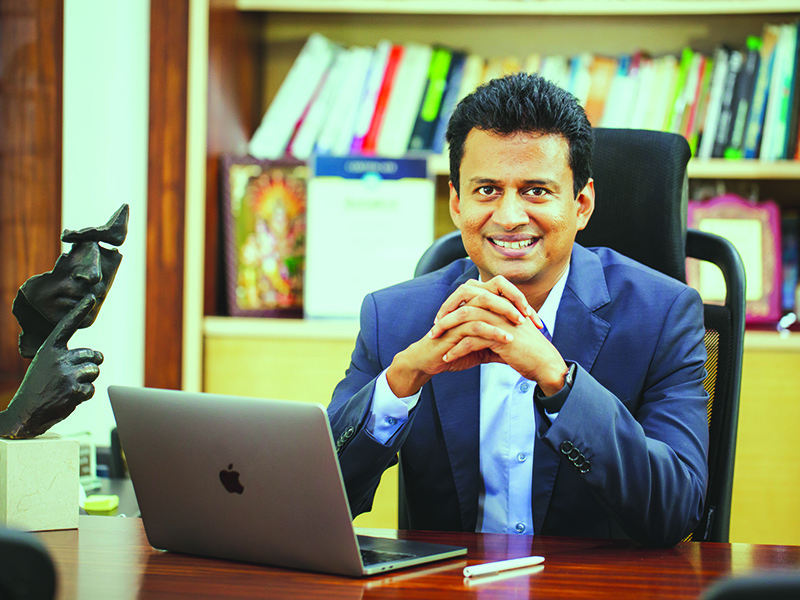 Praveen Raju
Founder-director, Suchitra Academy, Hyderabad
Praveen Raju is founder-director of the CBSE (Delhi) and Cambridge International (UK)-affiliated Suchitra Academy, Hyderabad (estb.2011), which has over 1,500 children and 120 teachers on its muster rolls.
With primary school enrolment at an all-time high of 98 percent, it's time for national focus to shift from 'education for all' to 'quality education for all' (QEFA). I am looking to the NCFSE to provide guidelines for improving the curriculums of India's 1.5 million schools. A QEFA curriculum should develop children's academic, physical and emotional intelligences.
NEP 2020 has strongly advocated multidisciplinary education. NCFSE should provide guidelines for integrating multidisciplinary including project-based and experiential learning into K-12 curriculums.
I am expecting NCFSE to give high importance to digital literacy and IT-enabled pedagogies to improve learning outcomes of children countrywide.
As mandated by NEP 2020, the NCFSE should provide guidelines on how to introduce vocational education in all school curriculums. This is necessary to teach children to apply academic knowledge.