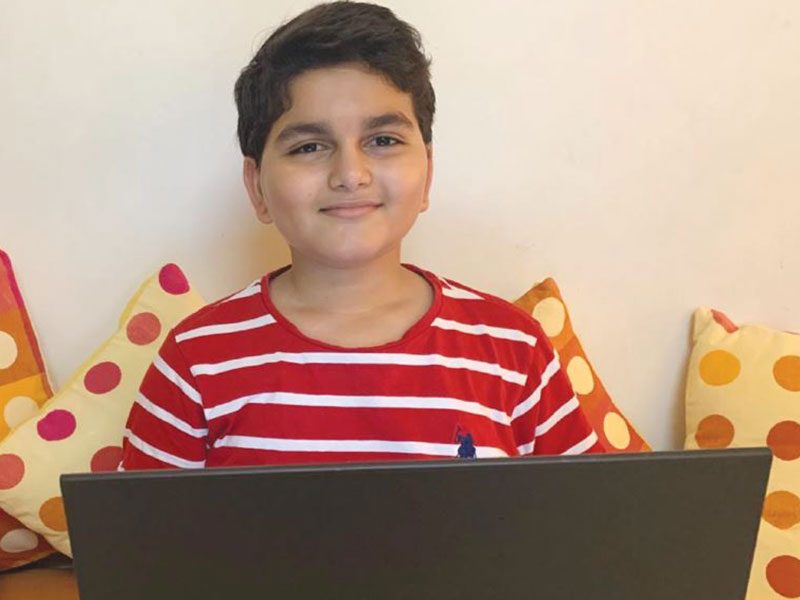 Nikhil Lemos (12), a class VII student of the Navrachna Sama School, Vadodara is one of eight winners from an estimated 2 lakh school children around the world who submitted entries for the May 2020 edition of the Coronavirus App Challenge of Massachusetts Institute of Technology, USA.
Nikhil's 'Know the Corona' app — designed with the help of a block coding tool — is a one-stop application providing users critical information including the number of positive cases in all countries, Covid-19 symptoms, preventive measures, helplines, neighbouring grocery stores, WHO donations page, with a separate chat feature for users to communicate with each other in these challenging times.
Started in 2012, the MIT App Inventor platform enables teenage children and adults to develop apps for smart devices. Over the past eight years, the platform has attracted 6 million registered visitors — and 400,000 active users every month — who have designed 22 million apps to date. MIT conducts monthly app inventor challenges on various themes in three age categories — young, teen and adult.
The elder child of Tyrone Lemos, director of steam turbines company Rotycan Turbotech Pvt. Ltd, and his wife Karen, a homemaker, Nikhil has been a digital technologies enthusiast since he started attending the Lego Robotics Institute, Vadodara in his after-school hours over a year ago. "I love to take cars apart and rebuild them. So when I heard about MIT's Coronavirus Challenge, I signed up at the insistence of our robotics teacher Mukesh Ganga Sagar Bind, who provided me with valuable support and guidance to develop the app," recalls Nikhil.
Enthused by his success in the highly competitive monthly MIT Coronavirus App Challenge 2020, Nikhil is brainstorming ideas to upgrade his app. "I believe such global competitions encourage innovation and improve one's technology management skills regardless of winning and losing considerations. This win has stimulated me to develop more innovative apps for the benefit of humanity," says Nikhil, also an avid reader and table tennis player. Way to go, Bro!
Akhila Damodaran (Bangalore)
Also read: Shivam Thakur