Forensics scientists make sure that victims of crime and murder/violence are thoroughly examined, appropriate tests are conducted and data interpretation is accurate
With crime and criminal activity of all types — murder, rape, kidnapping, terrorist bombings, cyber crime, and credit card frauds — rising exponentially, the demand for forensics science professionals, trained to detect crimes and ferret out the guilty, is growing commensurately. For science and whodunnit aficionados, the emerging career of forensics science offers ample opportunities to bring anti-social law-breakers to book.
anti-social science or forensics is the application of scientific concepts and principles to the investigation of criminal and civil breaches of law. All clues collected from a crime scene are analysed by forensic scientists in specialist crime laboratories and converted into evidence adduced in courts of law. The evidence might include traces of blood, saliva, other body fluids, hair, fingerprints, footwear and tyre impressions, explosives, specimens of tissue, blood and alcohol, DNA etc.
Primarily a lab-based profession, forensics science requires people with highly developed analytical and investigative skills apart from in-depth knowledge of science. The forensics scientist makes sure that victims of crime and murder/violence are thoroughly examined, appropriate tests are conducted, data interpretation is accurate, and written reports are logical and comprehensible to non-scientists enabling the police to use them to solve crimes and convict criminals.
With demand for forensic scientists set to explode, several colleges and universities have introduced forensics as a study option. The minimum eligibility criterion is graduation in any branch of science for a postgraduate programme, and Plus Two for undergraduate studies. For admission into a Masters programme in forensics science, applicants need to graduate in any of the following subjects: physics, chemistry, zoology, botany, biochemistry, microbiology, applied science, B.Pharm, MBBS, BDS, engineering, computer science or psychology.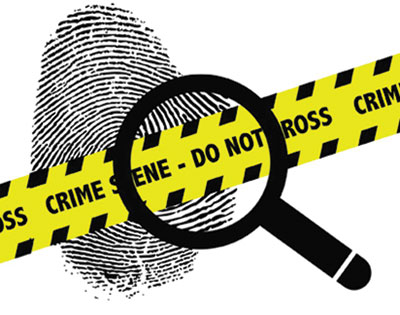 STUDY PROGRAMMES. The National Institute of Criminology and Forensics Science, New Delhi is the country's nodal institution for training professionals employable in the fields of criminology and forensics science, as well as for research relating to these sciences. It conducts training programmes for government officers and also offers diploma and certificate courses.
Among the reputed institutes for graduate and postgraduate study programmes are:
• The Forensics Sciences Department, Chennai
• University of Delhi
• Anna University, Chennai
• University of Lucknow
• Institutes of Forensics Science, Mumbai and Aurangabad, affiliated with Mumbai University
• Aligarh Muslim University, Aligarh
• Dr. Harisingh Gour Vishwa Vidyalaya, Madhya Pradesh
Specialisation in branches of forensics science such as forensic anthropology, archaeology, and serology improves career progression prospects. Moreover there is tremendous scope in training and employment, especially in the US.
REMUNERATION PROSPECTS. Career progression depends on qualifications and work experience. A forensics science graduate typically starts as a lab attendant while a postgrad starts as a junior lab assistant and progresses to scientific officer after attaining a Ph D, and subsequently to the position of senior scientific officer, assistant director and director. Pay scales range from Rs.10,000-50,000 in government agencies and departments.
Lab jobs are not the only option for forensic professionals as is commonly believed. They can also work in law firms, DNA research labs, pharma labs, corporate offices, paramedical labs, private/government security agencies, teaching and research institutions.
(Excerpted from 101 Great Careers for the 21st Century by Indra Gidwani, 2016)