The phenomenon of global health tourists who expect world-class management systems to supplement healthcare and medical services has created a market for backroom healthcare professionals
Copy to a new draft
With India emerging as a major destination for the multiplying tribe of 'health tourists' travelling the world for medical attention and treatment, a host of two to five star general and specialist hospitals are mushrooming across the subcontinent.
Over 400,000 foreigners receive treatment in private sector Indian hospitals. Inevitably they — and the growing number of domestic upscale patients — expect world-class management and administrative systems to supplement healthcare and medical services.
This Rs.7 lakh crore industry is all set to grow further with public and private investment pouring into the healthcare and affiliated industries which employ an estimated 4 million personnel — doctors, nurses and technicians with specialists in great demand. As health corporates enter this flourishing industry, a demand boom for healthcare professionals in the offing. Other than medical and para-medical staff, the healthcare sector needs to recruit professionals from other service industries such as airlines and hotels, among others, to manage state-of-the-art hospitals and healthcare institutions springing up across the country.
Health administrators/managers provide the non-medical backup services of general management, coordination, and post-operative care which are vital for the success and good reputation of hospitals and healthcare institutions. Non-medical healthcare professionals are required to inter alia devise organisation management systems; manage institutional finances; maintain buildings, premises, operation theatres, hospital rooms and wards; devise personnel management systems; purchase supplies and equipment; and supervise support services such as laundry, catering, cleaning, and transport. A health administrator's functions vary according to his/her specialist skills and interests and the requirement of the institutions they serve.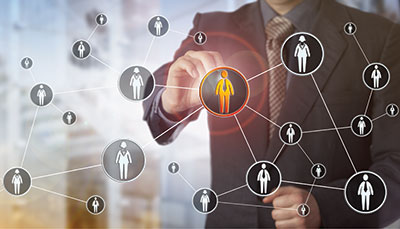 Fortunately there are a number of prestigious institutions which offer contemporary postgraduate study programmes in health administration. Among the best are:
• Tata Institute of Social Sciences (TISS), Mumbai which offers a two-year Master's programme in hospital and health administration (MHA) as also a 12-month diploma programme in hospital administration. Admission eligibility requirements are a bachelor's degree from a medical or paramedical institution or three years work experience in a healthcare institution. Alternatively a bachelor's degree in any subject with a 45 percent average (35 percent for SC/ST) and a minimum of five years work experience in a healthcare institution
• Hinduja Institute of Health Care Management, Hyderabad, in collaboration with the Administrative Staff College of India and Johns Hopkins University offers a two-year full-time MHA study programme
• Symbiosis Centre of Health Care, Pune, offers a one-year distance education programme which is also available online
• Apollo Group of Hospitals has promoted an institute in Hyderabad offering MHA study programmes
• All India Institute of Medical Sciences, New Delhi, admits medical graduates (MBBS) with three years work experience in a recognised hospital. It also admits non-medical graduates with seven years administrative experience in hospitals
• Indian Institute of Social Welfare and Business Management, Kolkata, offers a postgraduate diploma programme in hospital management to graduates of medical science/pharmacy/ biological sciences
• Hospital administration diplomas are also offered by IIM-Bangalore and Institute of Health Management and Research, Jaipur.
PAY & PROSPECTS. Healthcare institutions tend to prefer postgraduates in hospital and health administration. Other employers include hospitals, pharma companies, NGOs, insurance companies, drug development centres, clinical trial outfits, and healthcare/IT developers and vendors. Qualified MHA professionals start at an average salary of Rs.30,000 per month and upward mobility all the way up to the CEO level is rapid for those with enthusiasm and professional training.
Salaries range from Rs.15 lakh to Rs.25 lakh per annum for the top jobs such as the hospital administrator or super speciality doctors.
(Excerpted from 101 Great Careers for the 21st Century by Indra Gidwani, 2016)