With India emerging as one of the major hotspots of illegal narcotics trade, the number of drug users in the country has spiralled, particularly over the past decade. And given India's demographic profile, the most damaged are children and youth – Archana N, Mini P & Cynthia John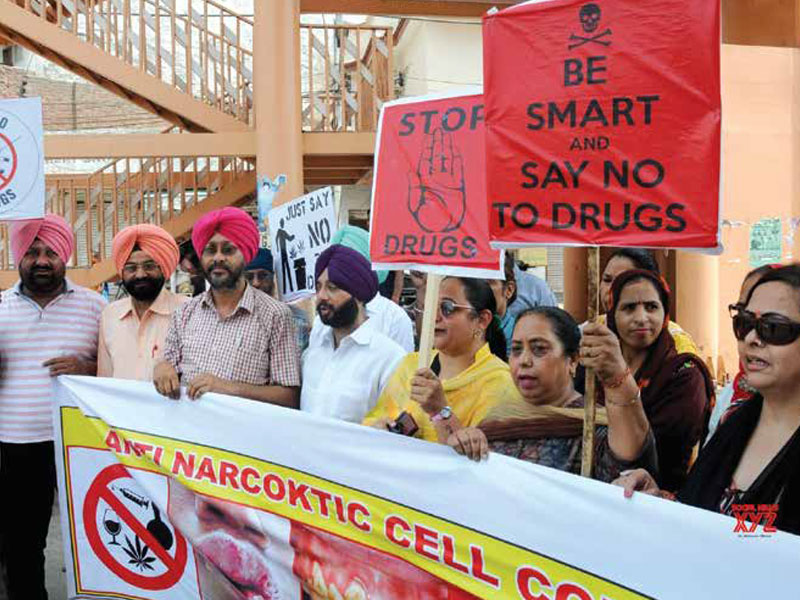 Perhaps the worst kept secret of 21st century India is that the drugs and narcotics trade is one of the country's biggest businesses. Endowed with the world's youngest child and adolescent population worldwide — an estimated 700 million Indians are below 24 years of age and the country's median age is 29 (cf. 38.3 in the US and 38.4 in China), a 3,000-km coastline, porous land borders, a pathetic police-people (144:100,000) and judges-citizens (19.4:100,000) ratios, it's unsurprising that transnational drug-running mafias have targeted India as a major hub of drugs and narcotic substances.
The size and depth of the India market for 200 drugs and substances prohibited by the Narcotic Drugs and Psychotropic Substances Act, 1985, has transformed India into the world's third largest market for narcotic substances — defined as "harmful or hazardous psychoactive substances, including alcohol and illicit drugs that, when taken in or administered into one's system, affect mental processes, e.g, perception, consciousness, cognition or mood and emotions".
The widespread usage of drugs and narcotics in India has been dramatically highlighted with the death by suicide of young Bollywood actor Sushant Singh Rajput on June 14 — reportedly the outcome of a deadly cocktail of narcotic drugs and clinical depression. This young actor's suicide has opened up a Pandora's Box highlighting the prevalence of a thriving illicit drugs trade in India and the country's motion pictures industry — the largest worldwide — in particular.
According to a 2018 annual report by United Nations-backed International Narcotics Control Board, this young nation is a major hotspot of the global illicit drugs trade for a gamut of narcotics ranging from marijuana to newer synthetic opioids such as tramadol, and designer drugs like methamphetamine. India accounted for 6 percent of the world's cannabis herb (marijuana aka ganja) seizures in 2016 (nearly 300 tonnes), and reported even higher seizures in 2017 (353 tonnes) — a 20 percent increase, says the report of the UN Office of Drugs and Crime.
Unsurprisingly, with 21st century India having transformed into a major hotspot of illegal narcotics trade, the number of drug users in the country has spiralled, particularly over the past decade. In 2004, a nationwide 'drug survey' conducted by the Union ministry of social justice and empowerment reported that 2 million people were using opioids. Fifteen years later in 2019, a follow-up survey conducted by the ministry reports that the number has risen to 22 million. More disturbingly, heroin has replaced natural opioids (opium and poppy husk) as the most commonly abused narcotic.
Given India's demographic profile, the most damaged group is children and youth. According to a recent study published in the Indian Journal of Psychiatry, by the time most children reach class IX, half of them have experimented with at least one illicit drug. Another recent (2019) study published in the International Journal of Community Medicine and Public Health found the prevalence of substance abuse in adolescents was 30.17 percent in Gujarat and in Punjab nearly 75 percent of adolescents and youth are drug users. A study conducted in Chandigarh's government schools by the Chandigarh Commission for Protection of Child Rights in September this year, indicates that 50 percent of students (13-19 year-olds) consume drugs such as marijuana, tobacco and cocaine.
Psychologists, psychiatrists and mental health experts are almost unanimous that substance abuse within teenagers (13-18 age group) is widespread because adolescence is a period of transformative physical and emotional change which stimulates experimentation, exploration, identity formation, assertion of independence and risk-taking. "Many patients who come to our de-addiction centre are adolescents. The prevalence of substance abuse is high among teenagers because this is an emotionally turbulent time when children are asserting their independence and are very vulnerable to peer pressure. Moreover, changing lifestyles and the multiplication of nuclear families with both parents working has created home environments where teens experience premature independence and insecurity. Add to this is constant pressure to excel in academics and exams and look physically attractive. All this takes a toll on young minds driving them to find calm in alcohol and addictive drugs," says Dr. Natasha Kazi, medical officer and deaddiction consultant, Rajasthan Aushadhalay, Mumbai.
Rajat Soni, a Bengaluru-based child and adolescent psychologist and life coach, concurs. "Teens engage in risky behaviour because of the physical changes the body undergoes during puberty. Their vulnerability is at its peak because the limbic system, which drives and controls emotions, intensifies its functioning during puberty, even as the prefrontal cortex, which determines impulse control, does not fully mature until the twenties. This makes adolescents vulnerable to risky behaviour such as taking drugs and
sexual experimentation," explains Soni.
Adolescent vulnerability and peer pressure apart, easy access to the Internet and social media platforms which depict and glamorise aberrant teenage behaviour, is also driving adolescents to experiment with psychoactive drugs. "Social media has created a deceptively glamorous image about the acceptability of drugs usage, especially alcohol. Cinema has also contributed by portraying drug addicts positively. Earlier, villains in movies consumed alcohol and drugs but now heroes smoke weed and drink alcohol. This glorification of alcohol and drugs intake as acceptable and even cool, is pushing vulnerable adolescents to imitate destructive behaviour. Parents and schools/colleges should run counter campaigns to educate adolescents and youth about the adverse effects of drugs addiction and its potential to ruin and devastate individual and family lives. Substance use in adolescence is associated with unsafe sexual behaviour, school and social misbehaviour, poor academic performance, and can eventually lead to continuation of drug abuse into adulthood," says Bengaluru-based psychologist Gargi (who prefers not to use a surname).
According to the Delhi-based National Commission for Protection of Child Rights, the commonest harmful substances consumed by children and adolescents are tobacco and alcohol, followed by inhalants and cannabis (marijuana aka weed). The commission says the mean age of onset is lowest for tobacco (12.3 years), followed by inhalants (12.4 years), cannabis (13.4 years), alcohol (13.6 years), proceeding to the use of harder substances — opium, pharmaceutical opioids, heroin (14.3-14.9 years) and injectable drugs (15.1 years). Tobacco, alcohol and marijuana are among the commonest and earliest substances abused by children and teenagers because of their easy availability. An investigation launched by the Karnataka police into the alleged nexus between the state's Sandalwood film industry and drug mafias recently found that illicit substances are being peddled in the vicinity of education institutions and youth hostels and that some school and college students are involved in the drug racket surrounding Sandalwood stars. This revelation promoted the deputy chief and higher education minister Ashwath Narayan to direct all educational institutions in the state to set up anti-drug committees. "We will soon issue a circular to all higher education institutions to set up anti-drug committees. School and college managements must step up surveillance and launch anti-drugs campaigns and educate students about the ill-effects of drugs," says Narayan.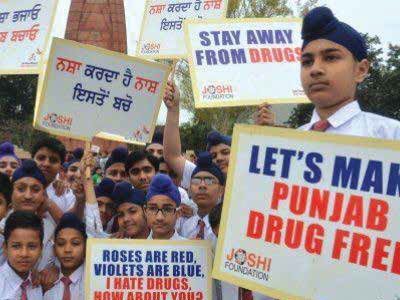 Most counsellors and health experts agree that schools and education institutions can play an important role in preventing substance abuse among adolescents. A study published in the Indian School of Psychiatry (2017) highlights the importance of schools designing health policies that clearly spell out the harmful effects of substance abuse.
"Intervention strategies such as school and community health education programmes which include factual information about substance use, management of alcohol, tobacco and drugs intake and the importance of imparting life skills training, legislation relevant to substance misuse, and provision of staff training can be very useful in the prevention of substance use among adolescents," says the study.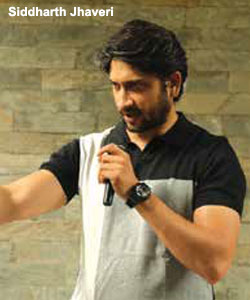 Although school and college managements play an important role in monitoring and curbing substance abuse among students, Siddharth Jhaveri, senior therapist and head of client relations at Zorba Wellness, a de-addiction centre in Bengaluru, believes the prime onus is on parents to closely monitor adolescent behaviour and facilitate immediate provision of counselling and treatment if there is any evidence of substance abuse. "Peer pressure, desire to assert independence, disturbed home environment, and the false association of a partying lifestyle with hipness, are some of the reasons why adolescents take to consumption of psychoactive substances. It's very important for parents to monitor and supervise children's social interactions and behaviour without being overly judgemental and preachy and eroding personal autonomy. Parents have to be alert to any signs of deviant behaviour and nip alcohol and illicit drug consumption in the bud before it becomes addictive," advises Jhaveri
Numerous research studies highlight the vital role of parents in preventing adolescents from taking to substance abuse and engaging in risky behaviour. Thomas Schofield, professor of human development and family studies at Iowa State University and lead author of a study published in the journal Drug and Alcohol Dependence (2015), says adolescents are more likely to take to alcohol if they hang out with deviants or if they actively seek out peers with histories of substance use. "Parents who know what's going on with their children and who are their friends can minimise the impact of both pathways," he says.
Dr. Natasha Kazi, medical officer and de-addiction consultant, Rajasthan Aushadhalay, Mumbai (quoted earlier), advises parents to monitor their children's social interaction and activities closely. "Parents should make it their business to learn about their children's friends and keep a tab on their social activities. Also pay attention to their eating and sleeping habits. And if you suspect substance abuse, be supportive and sympathetic rather than outraged. Substance abuse is just another health condition and should be treated as such. Seek immediate professional help and support your child through curative treatment," advises Dr. Kazi.
Nevertheless, although child counsellors and mental health professionals agree that parents need to be vigilant and aware about their children's peer group and behaviour, they warn against moral policing. It's a rite of passage for adolescents to experiment with an occasional drink and smoke weed which is legal in six countries around the world. "An occasional drink, smoke and experimenting with weed doesn't transform teens into hardened drug addicts. Parents should learn to turn a blind eye to occasional experimentation with alcohol and tobacco in safe environments while constantly warning them of the harmful side effects. Parents also need to encourage open communication and dialogue and refrain from being judgemental and micro-managing and controlling children's behaviour and social activities," advises a Bengaluru-based parent who prefers to remain anonymous.
As the recent media spotlight on the Sushant Singh Rajput murder and subsequent investigation into the drug mafia has revealed, substance abuse is a real, omnipresent and growing scourge in Indian society which can't be brushed under the carpet. During the first ten days of the 21-day Covid-19 pandemic lockdown (March 23-April 5), the Union government's national drug de-addiction helpline received 266 calls per day compared to the average of 90. Even as government and law and justice authorities continue their fight against the illegal drugs trade, within households the onus is on parents to support and counsel children, and ensure their experimentation does not transform into destructive substance abuse and dependence.
Substance abuse: global pandemic
275 million people worldwide use illicit drugs such as cannabis, amphetamines, opioids and cocaine
Cannabis (aka marijuana/ganja) intake is most common with 192 million users.
31 million people who use harmful substances suffer mental disorders.
Stairway to drugs addiction
Alcohol and tobacco are the drugs most commonly consumed by adolescents, followed by marijuana, cocaine, propoxyphene, stimulants, painkillers and prescription drugs, spice and K2, heroin, crystal meth, MDMA, hallucinogens and DXM.
(Source: WHO & media reports)
Coping with substance abuse by teens
Rajat Soni, a Bengaluru-based international teen-life and parenting coach, suggests ways and means by which parents can address and cope with substance abuse by children.
Search your child's room for signs of narcotic substances. If drugs are being consumed, they will be hidden in the most unexpected places. So conduct a thorough search while she is out.
Speak to your teen's five closest friends. If you suspect any of them is addicted, this is the right time to start a conversation with your teen and apprise her about the devastating consequences of addiction.
If despite their best efforts parents are unable to detect suspected substance abuse, that's the time to get a professional to counsel your teen. This will enable you to chart the future course of remedial action.
Both parents need to collaboratively and sympathetically support children through de-addiction treatment.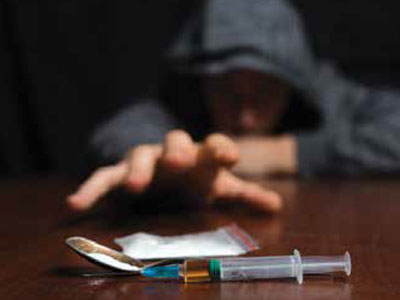 Five common parental mistakes
Siddharth Jhaveri, senior therapist and head of client relations at Zorba Wellness, Bengaluru, says that all too often, parents are shocked and outraged when they discover their teen is consuming psychoactive substances and make five common mistakes they should avoid:
Not soliciting professional counselling after learning about children's substance abuse
Quarelling and blaming each other for her addiction
Succumbing to emotional manipulation by addicted children
Bribing her with gifts to give up addiction
Failing to set socialisation rules and boundaries
Tell-tale signs of children using marijuana
Marijuana aka weed/ganja is a commonly consumed narcotic by adolescents and young people worldwide, India included. If you suspect your child is becoming addicted, look out for these symptoms:
She is unusually giggly and/or uncoordinated
Red or bloodshot eyes and/or increased usage of eye medication
Short-term memory lapses
Drugs or drug paraphernalia — including pipes and cigarette rolling papers
Strange smelling clothes or bedroom
Strong incense and other deodorizers smell for neutralising substances odour
Purchase of jewellery/posters glamorising narcotics
Extraordinary pocket money shortage
Unusual behaviour including unkempt hair, sloppy demeanour, sudden mood swings, aggressive behaviour with family members, and new friends circle
Disinclination to attend school, loss of interest in sport, hobbies and extra-curricular interests
Change in eating and sleeping habits, aggressive classroom behaviour and brushes with law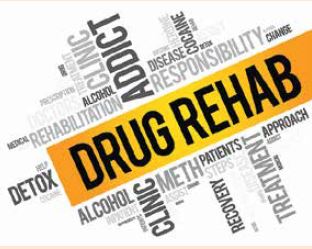 Source: www.drugabuse.gov
De-addiction treatment
There is no common treatment for substance abuse. De-addiction centres and counsellors advise a combination of therapies:
Professional counselling of the patient and parents
Medication to treat withdrawal symptoms
Treating related problems such as depression and mood disorders
Behavioural therapy
Positive reinforcement activities
Family therapy
Residential treatment if necessary
Read: 8 ways to discuss suicide with teens
Also read: Online dating apps and teen safety