A pie doesn't always have to be bought from a pastry shop. Baking a pie at home can be a rewarding experience. Some special ingredients may need to be purchased from food specialty stores, well-stocked hypermarkets and/or online. So if your family is craving for a change from Indian cuisine, try these simple pie recipes at home. – Parvathy Menon
ZUCCHINI PIE
Ingredients
+ 3 cups diced zucchini
+ 1 chopped onion
+ 4 eggs, well-beaten
+ 1 cup buttermilk
+ 1 tsp baking powder
+ 1/2 cup vegetable oil
+ 1/2 cup grated Parmesan cheese
+ 1/2 tsp dried oregano
+ 1 tsp chopped parsley
+ Ground black pepper to taste
Preparation guide
+ Preheat oven to 350°F of (175°C). Grease a 10×6-inch pan or a 12-inch pie plate.
+ Mix zucchini, onion, eggs, buttermilk, baking powder, and vegetable oil in a bowl.
+ Add the Parmesan cheese, parsley and pepper; mix well.
+ Spread into a baking dish.
+ Bake for 30 minutes, or until lightly brown.
Health benefits
Zucchini contains fibre, electrolytes, and other nutrients that improve digestion.
STRAWBERRY PIE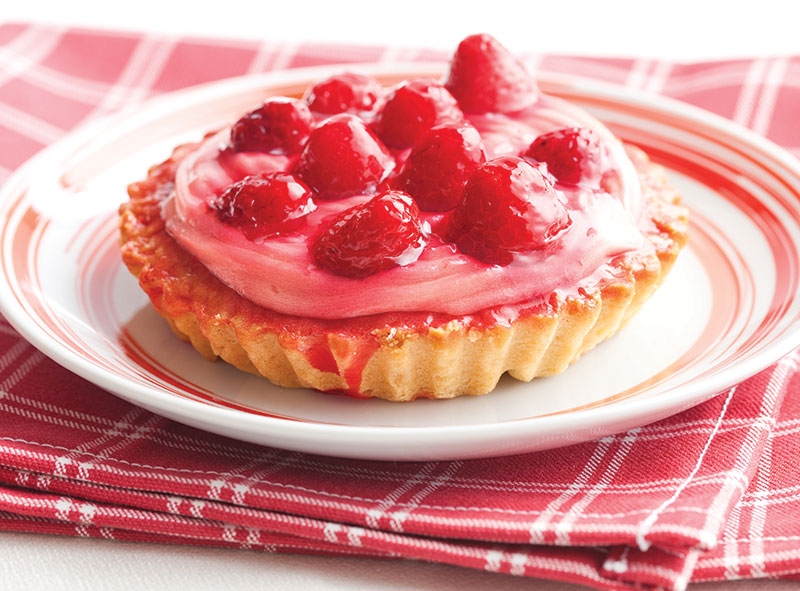 Ingredients
+ 2-3/4 cups crushed crackers
+ 1 cup sugar, divided
+ 1/2 cup melted butter
+ 2 cups fresh sliced strawberries
+ 1 tsp lemon juice
+ 1 tsp grated lemon zest
+ 1/4 cup cold water
+ 50 gm unflavored gelatin
+ 500 gm softened cream cheese
+ 1/2 cup heavy whipped cream
+ Lemon slices, optional
+ Chopped strawberries for garnishing
Preparation Guide
+ Preheat oven to 180°C. Blend crushed crackers and 1/4 cup sugar with melted butter.
+ Using the bottom of a glass, press cracker mixture to bottom and up the sides of a greased 9-inch deep dish pie plate.
+ Bake until set, for 15-18 minutes.
+ Cool on a wire rack.
+ Mix strawberries, 1/2 cup sugar, lemon juice and zest; leave for 10 minutes. Meanwhile, sprinkle gelatin over cold water; leave for 5 minutes.
+ Transfer the strawberry mixture to a food processor or blender; pulse until smooth.
+ Microwave gelatin until melted, about 10 seconds; stir into the strawberry mixture.
+ Beat cream cheese and the remaining sugar until smooth. Gradually beat in cream and strawberry mixture.
Transfer the filling to the crust. Refrigerate, until set, about 2 hours.
+ Garnish with lemon slices and chopped strawberry pieces.
HEALTH BENEFITS
Lemon juice is rich in vitamin C, folate and potassium, boosting the immune system. Strawberries provide iron, folate, copper, magnesium, phosphorus, manganese and vitamin C. The cream is rich in calcium and good for bone growth.
BANANA CREAM PIE
Ingredients
+ 175 gm chopped bittersweet chocolate
+ 2 tbsp virgin coconut oil
+ 1 packet digestive biscuits (after crushing they should be enough to cover the base of a nine inch pie pan)
+ 2 medium bananas sliced
+ 1/2 tsp lemon juice
+ 1/2 cup pineapple ice cream topping
+ 900 ml softened strawberry ice cream
+ 2 cups whipped topping
+ 1/2 cup chopped toasted walnuts
+ Chocolate syrup
Preparation Guide
+ Melt the chocolate in a small metal bowl set in a pan of simmering water.
+ Stir in the coconut oil and heat until dissolved, for about one minute.
+ Chocolate will harden into a shell within a few seconds. Pour chocolate topping into crust; freeze for 5 minutes or until chocolate is firm.
+ Meanwhile, in a small bowl add bananas and toss in the lemon juice.
+ Place bananas over chocolate topping. Layer with pineapple topping, ice cream, whipped topping and walnuts.
+ Cover and freeze until firm.
+ Remove from the freezer 15 minutes before serving.
+ Garnish with chocolate syrup.
HEALTH BENEFITS
Bittersweet chocolate is rich with antioxidants, which improves blood circulation and reduces risk of heart disease.
Bananas provide carbohydrates and aid digestion because of their high fibre content. They also contain
potassium, magnesium, copper and vitamin B6.
CHOCOLATE CREAM PIE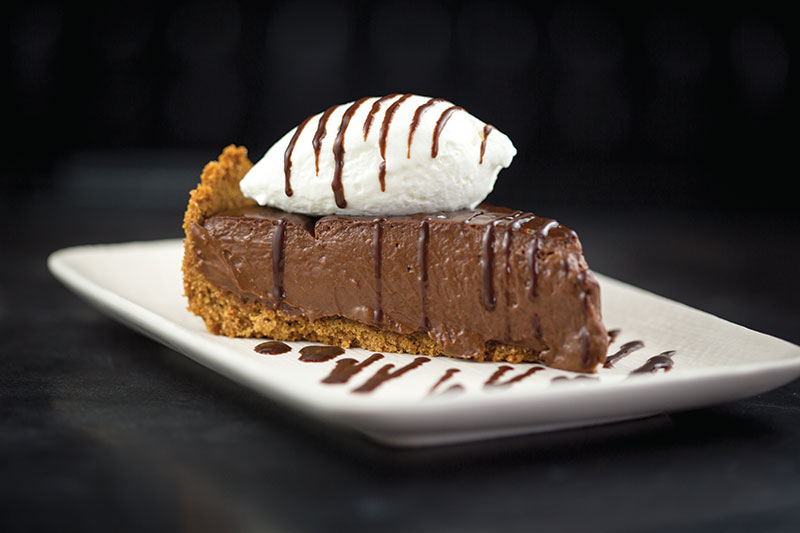 Ingredients
+ 1-1/2 cups sugar
+ 1/3 cup maida
+ 3 tbsp baking cocoa
+ 1/2 tsp salt
+ 1-1/2 cups water
+ 1 1/3 cup unsweetened condensed milk
+ 5 large egg yolks, lightly beaten
+ 1/2 cup butter
+ 1 teaspoon vanilla essence
+ 1 baked pastry shell (9 inches)
+ Whipped topping and baking cocoa, optional
Preparation Guide
+ Combine sugar, maida, cocoa, salt, water and milk in a large saucepan.
+ Cook and stir over medium-high heat until thick and bubbly, about two minutes.
+ Reduce heat; cook and stir for two minutes longer.
+ Whisk one cup hot mixture into egg yolks.
Return all to the pan; bring to a gentle boil, stirring constantly.
+ Remove from the heat; stir in butter and vanilla.
+ Cool slightly. Pour warm filling into crust.
+ Cool for one hour. Chill until set.
+ If desired, top with whipped cream and sprinkle with cocoa and serve.
HEALTH BENEFITS
Cocoa is rich in polyphenols, which reduce inflammation, lower blood pressure, cholesterol and blood sugar levels. Egg yolk contains vitamins A, D, E and K as well as omega-3 fats and other vitamins and minerals. Omega 3 fats promote brain health.