Over the past couple of decades, India's startup ecosystem has witnessed several women social entrepreneurs who have been notable instruments of social change and economic transformation. They have not only established an identity for themselves, but have created institutions that have paved way for the economic freedom of the lesser fortunate and weaker sections of the society. So let's take a look at some of the successful social ventures started by women entrepreneurs of India.
Shaheen Mistri's Akanksha Foundation
Shaheen Mistri promoted the Akanksha Foundation in 1991 with the mission to make quality education accessible to underprivileged children. She is also the CEO of Teach for India campaign since 2008. During her college days, Mistri realised that there are many children in India who cannot afford education. As a young college student, Mistri walked into the slums of Mumbai and wanted to reach out to those kids with education. It eventually led to the inception of Akanksha Foundation that currently reaches out to over 6500 children with an objective to eradicate illiteracy completely.
Chetna Gala Sinha promoted Mann Deshi Mahila Sahakari Bank
Launched in 1997, Chetna Gala Sinhas' venture was the harbinger of hope for many rural women who aspired to achieve financial independence and security. She is the founder of Mann Deshi Mahila Sahakari Bank – a microfinance bank that has garnered reputation for offering loans to women in the rural areas. This bank was promoted in 1997 and today has reached over 3, 10,000 rural women giving them the financial assistance to become self-made entrepreneurs. Besides this, Sinha's Mann Deshi Foundation works on community initiatives that include organising cattle camps, running a local radio station and sports talent hunts. The foundation also runs financial literacy classes, where rural women are educated about savings, loans and insurances through games like monopoly.
Prema Gopalan's Swayam Shikshan Prayog (SSP)
Prema Gopalan's work during the disaster relief and rehabilitation in Maharashtra is quite well-known. Gopalan formally launched Swayam Shikshan Prayog (SSP) in 1998. It all began when Latur city in Maharashtra was hit by an earthquake spelling disaster in the entire region in 1993. Gopalan, then with the help of some women from 1,300 villages led the rehabilitation project. The women were able to rebuild the houses in a few years and the project was complete. The women inspired from this incident wanted to continue to do more. This was the founding stone for Swayam Shikshan Prayog (SSP). SSP today helps women enhance their skills, incomes, and their economic independence. Recently, Gopalan was awarded the 8th Social Entrepreneur of the Year Award 2018.
Ajaita Shah promoted Frontier Markets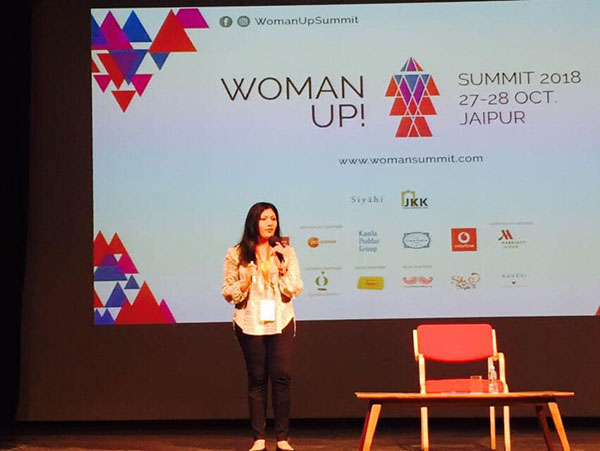 Ajaita Shah founded the Frontier Markets in 2011 with an aim to provide access to affordable and quality consumer durables to lesser-income households. It is a last-mile distribution company which attempts to create an easy life for the rural customers by providing them with the access to quality clean energy solutions through the company's network of rural entrepreneurs. Having started with its operations in rural India, Frontier Markets currently works with energy products such as solar lighting and smokeless stoves. Till date, Frontier Markets has sold over 20,000 clean energy products in Rajasthan and Andhra Pradesh. The company is aiming to target at least 50 million households in next in the five years.
Jeroo Billimoria's Child and Youth Finance International (CYFI)
Launched in 2012, Jeroo Billimoria's Child and Youth Finance International (CYFI) has touched the lives of many lesser fortunate children and youth thereby bringing a change in the society. CYFI works towards providing the children and youth around the world with access to financial services, invests in their future, and helps them to break free from poverty. This movement has been able to gather stakeholders in 124 countries and has so far been able to collectively reach over 36 million children and youth.
Gina Joseph promoted Zola
Set up by Gina Joseph in 2014, Zola which means piece of earth in Italian language, works to promote the craft of rural jewelry designers in India. Zola sources jewelry from rural India and works closely with the rural artisans. Joseph who has always been an appreciator of art, was introduced to the world of traditional jewelry during Arts Management programme from Dakshinachitra in Chennai. During this time she realised that the absence of the right market connect often pushes rural youth to drift from traditional art. Zola has been currently working with pattachitra artists, and Dhokra (bronze casting technique) artisans in Odisha to revive the art.
Akanksha Hazari's m.Paani

Launched in 2014, Akanksha Hazari promoted m.Paani designs and implements mobile-based loyalty programmes for economically poor consumers who purchase goods from a local store and who have little knowledge about their consumption behaviour. By way of mobile-based loyalty programmes, m.Paani helps the communities earn development rewards, such as safe water, education, health care and energy. The company also enables the consumers to earn points for every retail transaction from the local store, creating a second wallet of points which they can use for other purposes such as recharging mobile phones and paying doctors' bills.
Also read: Women Entrepreneurship Day: The inspiring under 25 women entrepreneurs