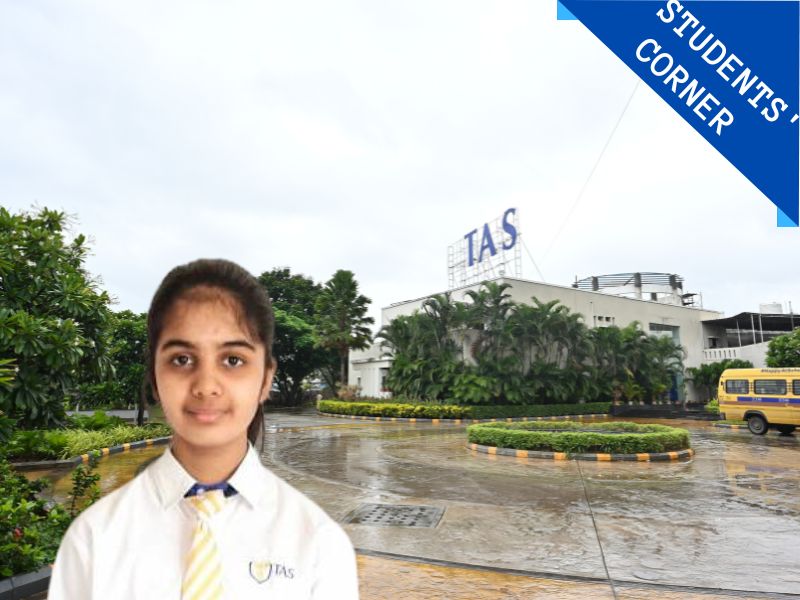 Aanchal Kulkarni, a grade X student of The Academy School (TAS), Pune is the head girl of her school. The conscientious youngster is an avid reader who wants to pursue a career in chemistry in the future.
EducationWorld's series titled Students' Corner, which puts special emphasis on children features Aanchal to understand how the role requires her to balance her academics as well as her responsibilities as a head girl. She also talks about her take on social media, NEP 2020, and her learning of real-life leadership skills through her role as a head girl. Aanchal Kulkarni, a grade X student of The Academy School (TAS), Pune is the head girl of her school. The conscientious youngster is an avid reader who wants to pursue a career in chemistry in the future.
The Students council representative is a coveted position. How do you carry out your responsibilities and studies together?
As the school head girl, I have to make sure that all my responsibilities of planning extra-curricular events, checking students for their use of phones in the school premises and wearing proper uniforms to school etc. are taken care of. At times, I do end up missing a few lectures fully or partly. However, I visit the concerned teachers and update myself on anything that I have missed.
Mention the challenges that come alongside this post.
Being a head girl is a lot of responsibility since you are being watched all the time. There is also some pressure because the head girl is expected to be an ideal student, someone whom everyone can look up to with regards to academic performance and discipline. There have been several occasions when I have had to contain my behaviour thinking about the possible impact my behaviour has on other students. Another challenge is that I am a student in grade X so there is added pressure on acing my academic performance this year.
Working as the head girl has its own pros and cons. How do you deal with friends making umpteen demands on you?
To my classmates, I am their friend. Often, they don't take my instructions seriously and expect me to favour them or be lenient towards them considering they are my buddies. However, rules are rules and I have to treat everyone in a fair manner while in school. My friends can ask or say anything to me when school ends. Being impartial is difficult at times, but as a head girl, I have to be fair.
How much time do you spend on social media? Do you find it distracting?
I might spend an hour or two on social media every day but I make it a point to not let it weigh on me or get influenced by it. I use it to entertain myself for a while when I want to relax. I agree social media can be distracting at times however, I prefer completing all the tasks for the day before relaxing and checking out the latest on social media. I also like to read, listen to music and ride my cycle during my free time so I balance my social media usage.
Have you understood the National Education Policy 2020's takeaways?
Not entirely, but our teachers have filled us in on the new policy. I know once implemented, the policy will bring about a big shift in teaching and learning methods, thereby changing the education sector's structure as a whole. The policy aims to build a solid foundation of five formative years of activity-based learning followed by another three years of preparation, which, I believe, is a very good thing. Rather than simple examinations, the assessment would gauge the students' level of understanding of the concept.
Do you think the post of the head girl helps you develop your soft skills and makes you ready for life after school too?
Most certainly it does. I was not a highly communicative person and would not know how to speak comfortably with people of different age groups. My position as a head girl has helped me in developing my communication skills as well as building my leadership skills. I think the post is like a training period for potential leaders. I feel fortunate to have received the opportunity to be the head girl since this is like a life lesson, something outside of the school curriculum.
Also Read: Students' Corner: Kriti Garg, SAI International School