With a special interest in Humanitarian Law, Mumal wants to pursue her further studies in the United States of America. A student of Humanities with Biology and Economics as her subjects, she is a jack of all trades. Apart from studies and being an avid reader, she enjoys trying her hand out in all kinds of co-curricular activities.
EducationWorld's series titled Students' Corner, which puts special emphasis on children, features Mumal Deora, the Head Girl from Rajmata Krishna Kumari Girls' Public School, Jodhpur, Rajasthan, to understand how she is carrying out her studies and council responsibilities simultaneously, her take on social media, NEP 2020, how the post of the Head Girl has given her the opportunity to develop her public speaking and leadership skills, her interests and so on.
The Students council representative is a coveted position. How do you carry out your responsibilities and studies together?
Initially, I believed everyone struggles to manage both. With time, I realised that it is about prioritising and maximising from minimum time. As a day-boarding school, our school hours are limited and therefore accomplishing the representative and student balance can be overbearing at times but the key is to simply put certain things at the forefront and tackle them one by one.
Working as the Head Boy/Head Girl has its own pros and cons. Friends have their umpteen demands on you. How do you maintain the same? How do you deal with your friends?
The hardest group to appease are your own batch mates and the responsibility that this post brings is immeasurable. The demands and suggestions from them are unending yet not invalid. I have personally found that it is best to lend an ear to them and then put across as much as you think can be effectively benefitted. My peers have always been very supportive and understanding of the pressure and responsibility I shoulder which has only increased over time causing them to still talk to me as a friend and not with the post coming in the way.
How long do you spend on social media? If yes, how does it help you in life or how does it distract you in life? (Whichever is applicable for you)
I haven't timed my social media usage per say but it is more than I'd like to admit to myself even. I find solace in momentary distraction that comes from using social media as when you read a book it is a longer commitment but is also one story that you find out about. Through social media you can read multiple stories over a short period of time with an added bonus of interaction with other people.
It's not the most healthy form of relaxing because there are triggering things on social media, however, it is the most accessible and convenient form of entertainment which draws me to it occasionally.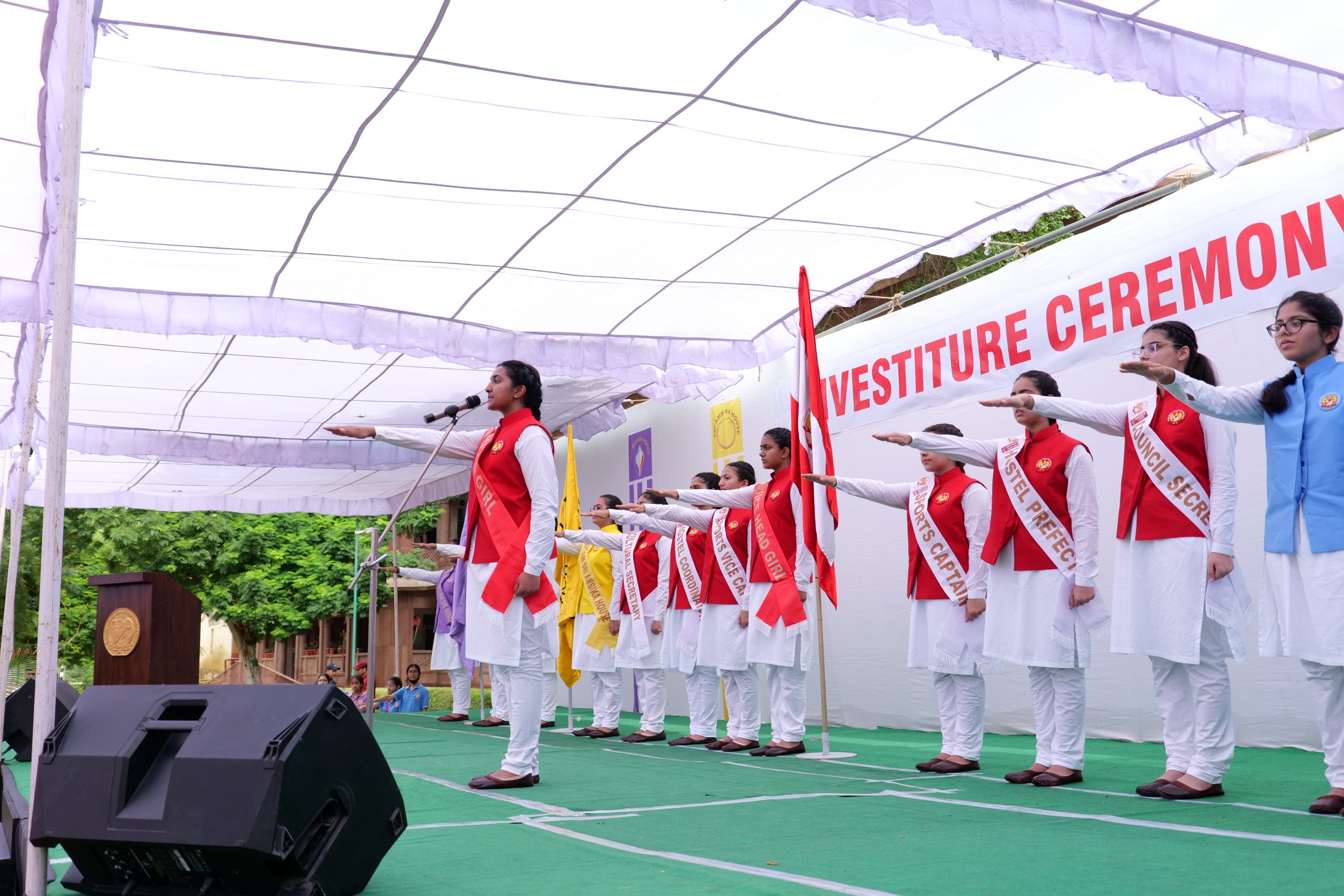 Have you understood the National Education Policy 2020's takeaways?
The underlying purpose of the National Education Policy 2020 is what I truly appreciate. The removal of Class 10 Boards and the open selection of subjects among other things are a fresh approach to the Indian Education System that we are in dire need of. This policy has reduced the burden of the students and has allowed them to study by will and not necessity which is a more modern and liberal approach to the education system required by these modern times.
Though I cannot personally reap the benefits of this policy I do believe that the future generations will benefit from it greatly and will have an increased exposure and enthusiasm towards education.
Do you think this post of the Head Boy/Head Girl helps you develop your soft skills and makes you industry-ready? Or is this very much related to school activities only, and the industry is way different? Your views.
The post of Head Girl has most definitely honed my soft skills but most importantly it has given me the confidence needed to survive and thrive in the outside world. The industry runs on the same principles as a school wherein hard work, dedication and potential are observed and accordingly you get recognition and positions. The industry needs young minds with already developed soft skills that we end up developing through constant efforts and unending responsibilities.
I believe that there is no better platform to become industry ready than the one provided via the post of Head Girl.
Also Read: Students' Corner: Kriti Garg, SAI International School