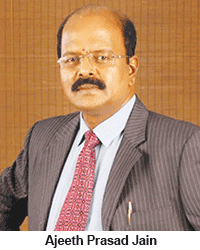 With tamil nadu's Coronavirus infection rates and fatalities falling from a peak of 57,968 (July) and 127 (August) to 18,709 and 25 in November, the state's AIADMK government is mulling over reopening schools and colleges on November 16. However, with the state legislative election due next summer and news that 575 students and 829 teachers in neighbouring Andhra Pradesh tested Covid positive within days after schools reopened on November 2, has made the government ultra-cautious. Only senior schools (classes IX-XII), colleges, research and other education institutions outside containment zones will commence classes from November 16. Moreover, schools and colleges must strictly follow SOPs (standard operating protocols) and all education institutions must receive consent of parents for their children to attend classes.
The risk of a resurge in Covid positive cases is high. Currently 4 million children are enrolled in 5,000 senior and higher secondary schools state-wide. And the possibility of their catching the virus is giving everybody the jitters.
"We are taking consent from parents with the help of Google forms before restarting senior school classes after having made all preparations including cleansing and sanitisation of premises and providing masks, sanitisers and face shields. Even so commuting to school and back poses dangers since children are a high-risk group, and school managements are not fully confident about being able to maintain social distance among students. On the other side, with half the academic year gone we are worried about preparing our class X and XII students to write their board exams next March. Teaching children online has its limitations," says Sudha Malini, principal of the CBSE-affiliated RMK Senior Secondary School, Thiruverkadu which has an enrolment of 1,700 children and 90 teachers.
Across the country, and certainly in Tamil Nadu, parents — especially in upper middle and elite households — seem to be ready to write-off the academic year 2020-21 as a gap year during which children are encouraged to develop co-curricular education skills — learning music, painting, reading and culinary skills at home while attending online classes. "Ninety percent of children studying in classes IX-XII have not been exposed to the external environment for seven months and are likely to be vulnerable to the Covid-19 virus. With half the academic year gone and a vaccine likely to be in the market within the next two months, it's better to endure the status quo for the rest of the academic year," says Indumathi, a Chennai-based mother of a ten-year-old child enrolled in RMK Senior Sec. School, Chennai.
Ajeeth Prasath Jain, former principal of the upscale Chennai-based Bhavan's Rajaji Vidyashram, ranked among the city's Top 20 schools in EWISR 2020-21, concurs. "Most of our parents are of the opinion that they cannot accept any risk to health and lives of their children and are also worried about elders at home who could become infected. The majority are prepared to wait until the vaccine becomes available," he says.
But at the time of filing this report (November 10) the state resolve to resume on-campus classes seems to be weakening. There's a deafening silence on the issue from the AIADMK leadership and the education ministry in particular. The shadow of the looming assembly election next summer seems to be forcing a re-think of the issue.
Shivani Chaturvedi (Chennai)
Education News