The annual EducationWorld India Higher Education Rankings provide comprehensive league tables ranking the country's Top 500 arts, science and commerce colleges, Top 100 private engineering colleges, Top 300 government and private universities, and Top 100 private B-schools. However, these are all-inclusive rankings rating the country's most well-reputed higher-ed institutions across all subject study programmes.
This year, in response to public feedback and demand for rankings of education institutions by popular professional undergraduate programmes, this issue of EducationWorld features Top 10 higher-ed institutions that provide the most popular bachelor's degree programmes.
As usual to rate and rank colleges and universities offering the most favoured undergrad study programmes, EducationWorld partnered with the Delhi-based Centre for Forecasting and Research (C fore) to conduct secondary research using secondary data sources and published reports to shortlist 10 most popular undergrad courses and Top 10 colleges offering them. The most popularly preferred undergraduate programmes are: B.Com (banking and finance); bachelor of management studies (BMS)/bachelor of business administration (BBA); B.Arch (bachelor of architecture); BA-LLB (bachelor of law); B.Sc (nursing); B.Tech/BE (biotechnology); B.Tech (programming & data science); B.Tech/BE (computer science); B.Sc (agriculture); BJMC (Bachelor of journalism & mass communication).
To conduct this survey, C fore personnel interviewed 1,018 college/university faculty and industry professionals (approx. 100 respondents for each study programme) to rate the Top 10 undergrad colleges providing them under six-ten parameters of higher education excellence. "Based on rating by experts, perceptual scores for colleges were collated. All the parameter scores were then added to arrive at the total score of every college, to rank the Top 10 colleges/institutions providing the ten most popular undergraduate programmes," explains Premchand Palety, chief executive of C fore.
"Shri Ram College of Commerce (SRCC) has been consistently ranked the country's top commerce college for over a decade by almost all media publications. Now EducationWorld has ranked SRCC national #1 on six parameters including faculty competence, curriculum and pedagogy and infrastructure. Our faculty is highly qualified — most books on nearly all subjects in commerce are written by SRCC faculty. In addition to devising a support system of extensive peer-to-peer mentoring and learning, the college encourages students to participate in co-curricular activities of over 50-plus students' societies. Most important, the college's active academia-industry and institution-alumni interface keep our students connected with latest developments in industry and business. As a result an SRCC degree is a visiting card to great ventures in life" said Prof. Simrit Kaur (right), principal, Shri Ram College of Commerce, Delhi.
"We are proud that PSG is ranked among the national Top 10 for computer science education provision. This ranking is very encouraging and a morale booster for faculty and students. We now have a greater responsibility to provide globally comparable B.Tech/ BE education to students and researchers in this fast-evolving discipline. I attribute our good performance to the vision of our management, support of the Central and state governments, encouragement from regulatory bodies, dedicated team of teachers and staff, highly motivated students and alumni" – Dr. K. Prakasan, principal-incharge, PSG College of Technology, Coimbatore.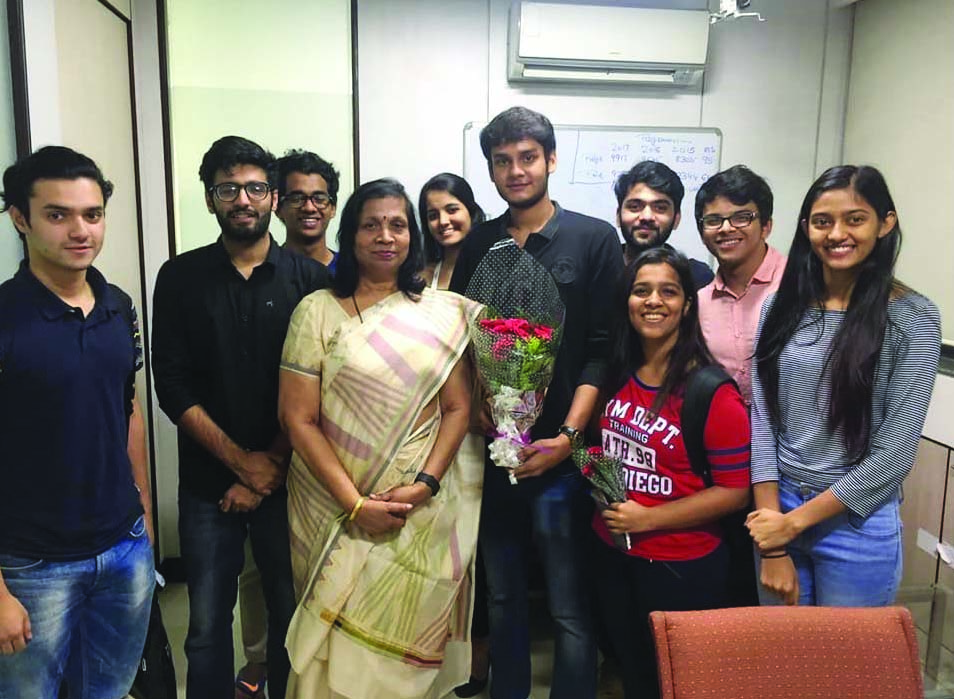 "The Anil Surendra Modi School of Commerce (ASMSOC) has consistently provided excellence in academics, curriculum, lecture delivery, industry interface and co-curricular education. This is acknowledged by multiple forums, ranking agencies and media houses. For the past five years, India Today and Education Times have ranked ASMSOC the best in the country for our BBA programme. We are glad that EducationWorld has also ranked us the country's best BBA school. I believe our strengths are contemporary curriculum and pedagogy, faculty competence and placement record" — Prof. Sangita Kher, dean (centre left), Anil Surendra Modi School of Commerce, NMIMS University, Mumbai.
"I am pleased to learn that ASPEE College of Horticulture and Forestry is ranked India #5 for our agricultural study programmes. In particular, it's gratifying that our highest scores are for infrastructure, faculty competence and research as these are our areas of strength. ASPEE College boasts modern laboratories, classrooms, and well-maintained farms spread over 50 hectares of land and greenhouses to enable optimal theory and practical learning. Moreover, our faculty is highly competent, participates regularly in national and international seminars/ conferences/ workshops and is actively engaged in research in fruit and vegetable science, floriculture and post-harvest technology" — Dr. Alka Singh, professor and head, department of floriculture and landscape architecture, ASPEE College of Horticulture and Forestry, Navsari Agricultural University.
"In this dark era of the Covid-19 pandemic, we are delighted to learn that NIIT University's B.Tech data science programme is ranked India #7. This ranking is testimony to the strong foundations built during the past 12 years to develop a university in which learning is seamlessly industry-linked, technology-based, research-driven. Our data science programme has been designed to equip students with the skills to solve real-world problems by combining theoretical and practical teaching supplemented with strong hands-on industry experience" — Debashis Sengupta, professor and area director, computer science and engineering, NIIT University, Neemrana.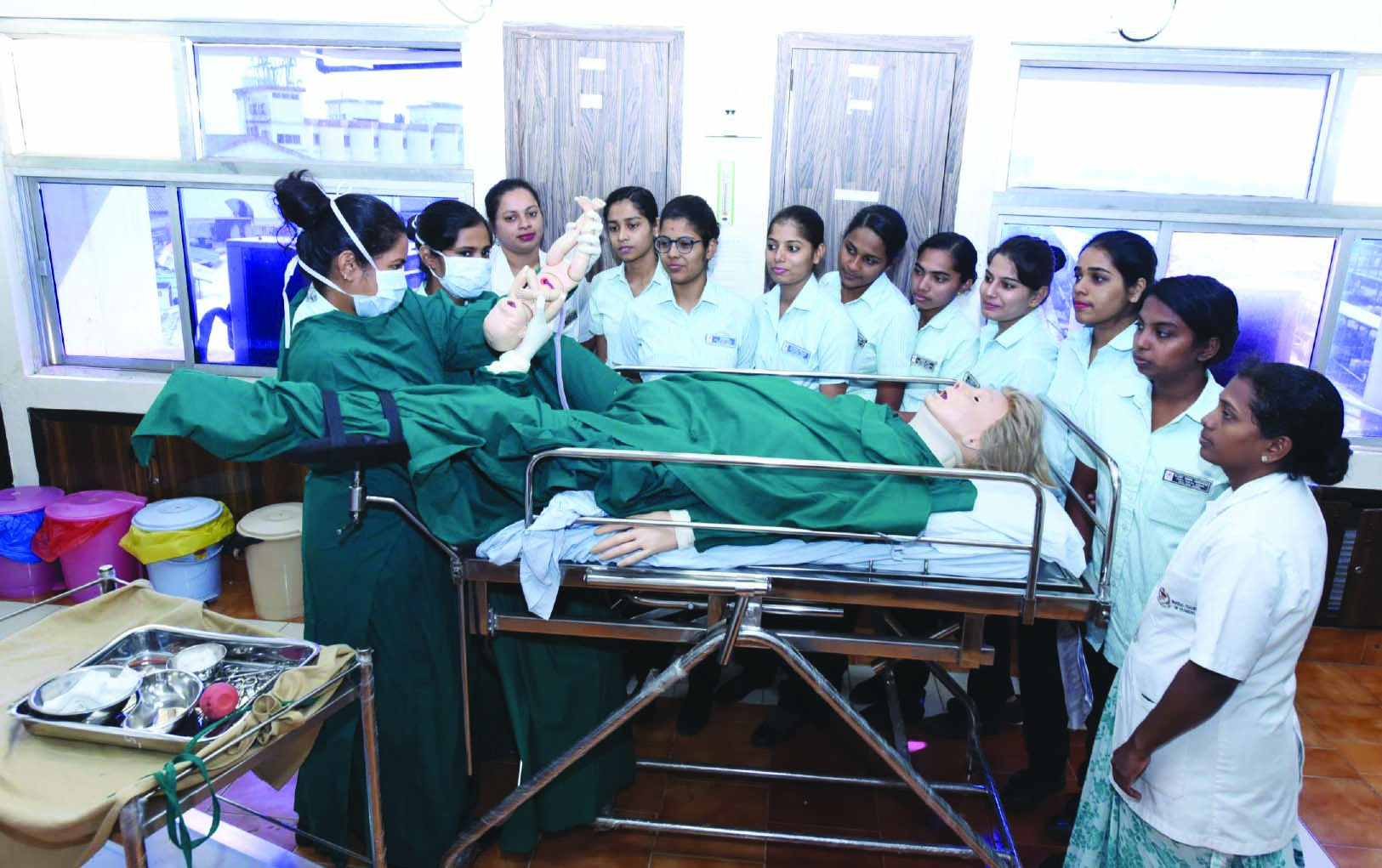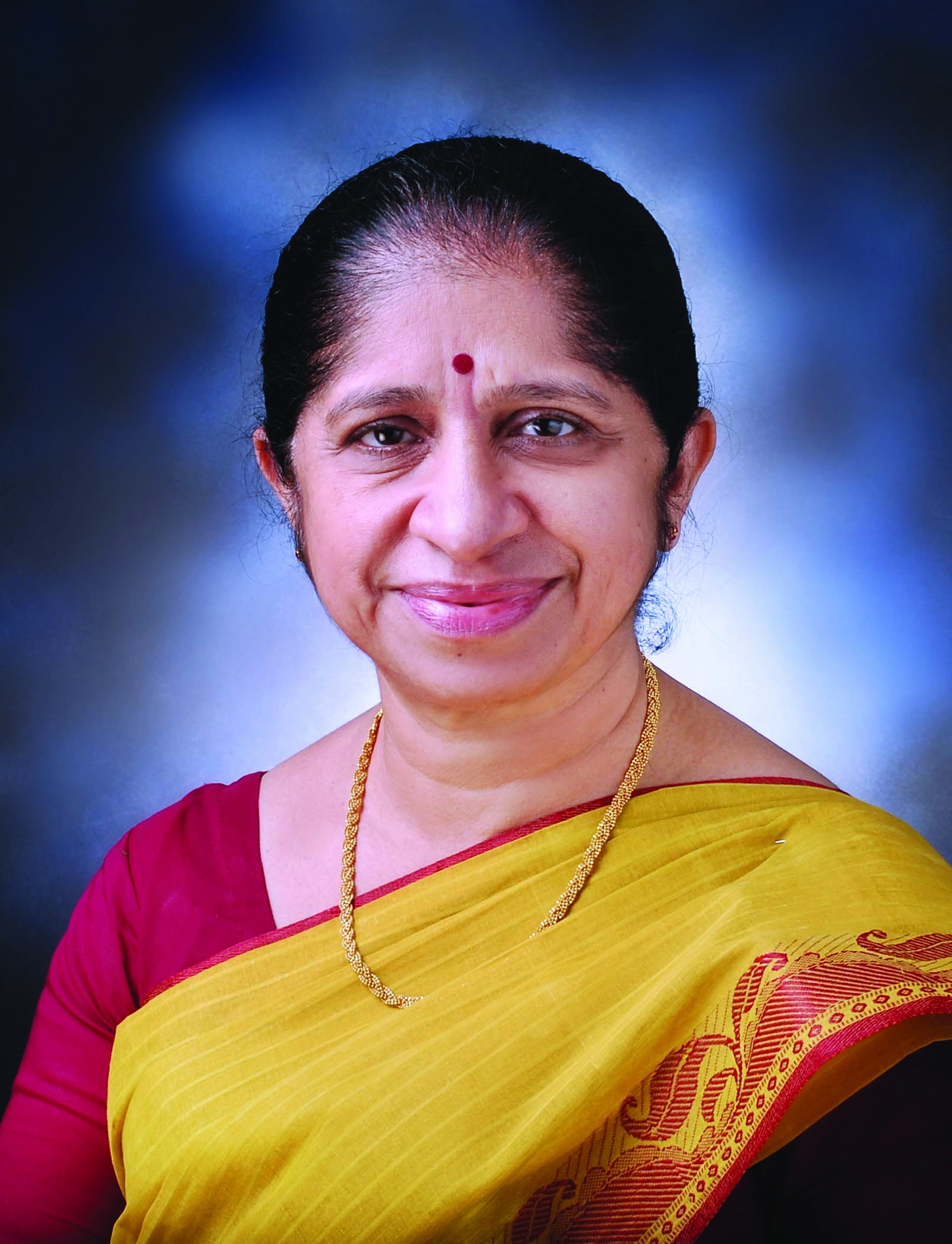 "Not only in India but worldwide it is acknowledged that Manipal College of Nursing (MCON) provides nursing education on a par with the best globally, and that we constantly update our curriculum. Recently, we introduced Evidence Based Practice and Geriatric Nursing into our curriculum. We are also the only nursing college in the country in which 52 percent of faculty has Ph D degrees with the remaining awarded postgraduate qualifications. Moreover, MCON has signed 24 MoUs with reputed international universities for student and faculty exchange programmes" — Dr. Anice George, dean, Manipal College of Nursing.
"We are honoured by this recognition. The pioneering efforts of NLSIU's founder-director Dr. N.R. Madhava Menon who institutionalised a strong teaching and learning culture, has served as a foundation for continuous top-ranking of our university. In 2020- 21, we completed two rounds of faculty recruitment. I believe the continuous infusion of new academic talent is one of the primary reasons for the consistent success of NLSUI. I am also happy to reveal that in 2021, the university finalised a five-year inclusion and expansion plan that will increase student and faculty numbers, refresh curriculums for existing programmes, develop new law and multidisciplinary programmes, and boost research and knowledge creation. These initiatives will ensure that NLSIU remains India's #1 law school reinventing legal education" — Dr. Sudhir Krishnaswamy, vice chancellor, NLSIU, Bengaluru.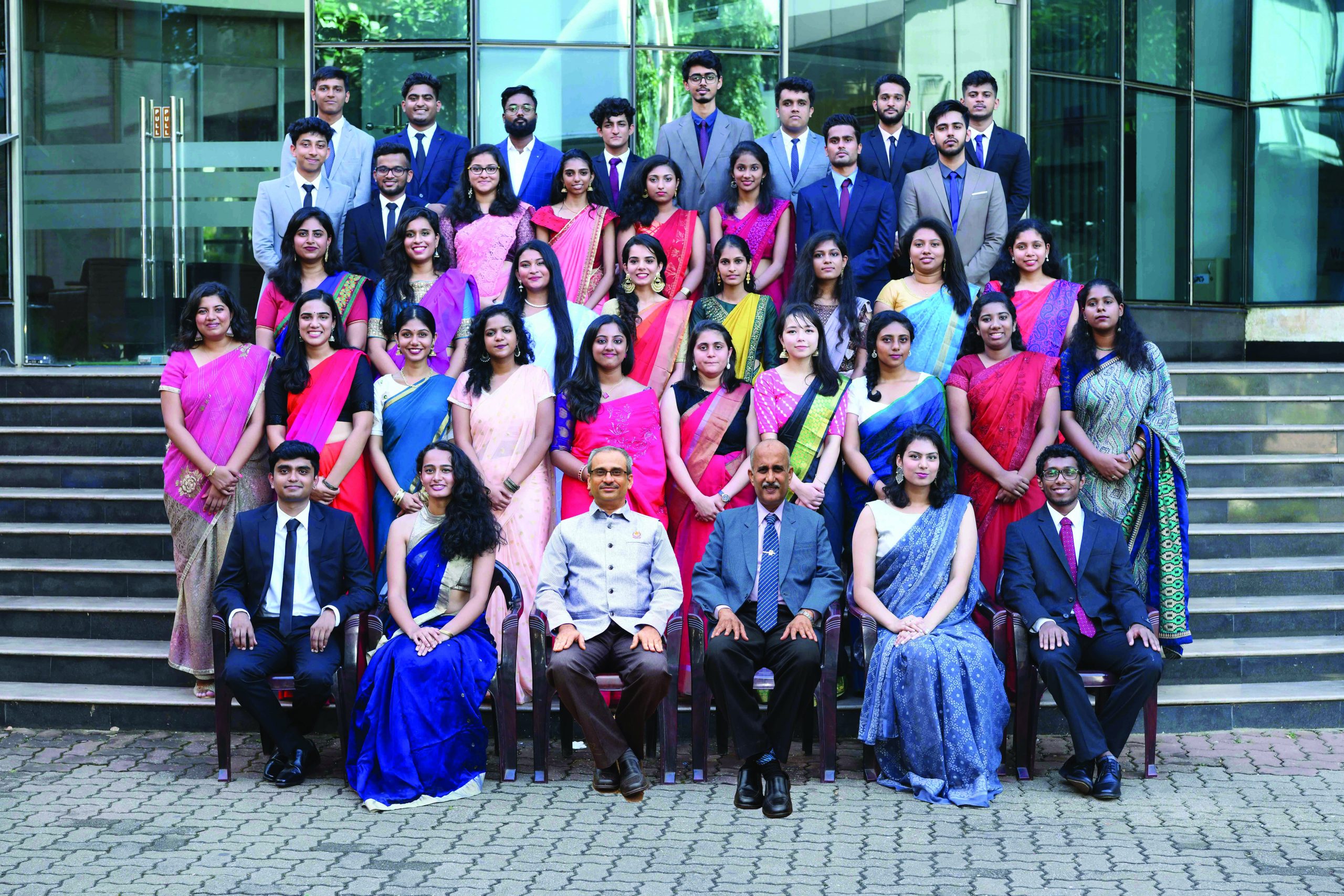 "We are delighted that MIT is ranked India #1 for our biotech engineering programme. The diligent efforts of our faculty and students to achieve academic excellence has been rewarded. Sited within the state-ofthe- art campus of the top-ranked Manipal Academy of Higher Education, our biotech students have excellent opportunities to engage in inter-disciplinary research projects with the university's medical, life sciences, management, among other schools. Moreover, our curriculum is designed with academic and industry inputs and our laboratory facilities including the Technology Business Incubator and Bio-incubator are world-class, facilitating cutting edge research and development. Though the past year has been challenging because of the pandemic, our faculty and students smoothly and successfully switched to online learning" — Dr. D. Srikanth Rao (centre right), director, Manipal Institute of Technology.
"I'm happy to learn that St. Joseph's Institute of Communication & Media Studies (ICMS) has been ranked among India's Top 10 media studies institutes in the comprehensive EducationWorld-C-fore survey. This top-ranking means that informed academics, students, and media leaders have taken notice of our excellent work, and we are grateful for their endorsement. I attribute our excellent performance to the 138-year-old legacy of St. Joseph's College, our dedicated and highly qualified faculty, contemporary curriculums, excellent industry collaboration and enabling infrastructure. Though because of the pandemic we are restrained from holding physical classes, we have switched to utilising best online technologies to conduct classes and have introduced MOOCs from EdX, Coursera, Swayam/NPTEL" — Rev. Dr. Richard Rego SJ (centre), director, St. Joseph's Institute of Communication & Media Studies (ICMS), Bengaluru.
Also read: India's top-ranked private autonomous colleges 2021-22