Although finance minister Nirmala Sitharaman seems to have pleased India Inc with her Budget 2023-24 tax and spend proposals, following a long and negligent tradition of North Block, Delhi, she has paid scant attention to the education sector writes Dilip Thakore
The Union Budget 2023-24 presented to Parliament last month has — as usual — been widely acclaimed by captains of industry and media pundits. Not entirely without cause this time. There is undoubtedly substance in the comment that it's the best of the five consecutive budgets presented by Finance Minister Dr. Nirmala Sitharaman.
She has pleasantly surprised all by her able management — especially compared to her predecessors P. Chidambaram and incompetent Pranab Mukherjee — of this vitally important ministry since she was moved from the defence ministry to North Block, Delhi five years ago.
It's pertinent to bear in mind that during her tenure, she had to guide the economy through two years of the pandemic when business and industry was severely disrupted by lockdown of factories and business establishments and education institutions to prevent the deadly Covid-19 virus from decimating the country's population. A substantial measure of credit for keeping the economy on even keel despite the unprecedented GDP contraction of 6.6 percent in 2020-21 and subsequently firing the idling engines of the economy which is now reportedly the fastest growing worldwide (forecast at 6.8 percent in 2023-24 by IMF), must be awarded to her.
That the Indian economy has recovered its momentum even as most other countries around the world are experiencing recessionary conditions is substantially true. As reported in Budget 2023-24, the Centre's tax revenue in 2022-23 at Rs.41.87 lakh crore is 6.2 percent higher than the budgeted Rs.39.44 lakh crore and 4.06 percent higher than in 2021-22. This is proof that Indian industry has recovered its momentum.
It also reflects tax collection efficiency and that teething problems of switching to the CGST (Central Goods and Services Tax) indirect tax system in 2017, have been sorted. CGST contributed Rs.26.71 lakh crore (upto January 2023) to total tax collection of Rs.37.91 lakh crore. It rebounds to the BJP government's credit that cascading sales taxes which artificially pushed up the price of goods and services for decades, have been abolished.
The fact that the CGST payments system has been successfully digitalised is an additional bonus. Moreover even if imperceptibly, the agriculture sector (over 60 percent of the population is engaged in agriculture and allied activities) is also steadily adopting new digital technologies.
In Budget 2023-24, on the expenditure side, prime importance has been accorded to capital spending which will have a strong multiplier effect within the economy. The Centre's effective capital expenditure outlay for this year at Rs.13.70 lakh crore is 30 percent higher than in 2022-23 and 153.7 percent higher than in the pre-pandemic fiscal year (2019-20).
This is an especially commendable feature of Union Budget 2023-24. Despite a General Election scheduled for summer 2024, the Modi government has resisted the temptation to present a populist budget replete with giveaways and tax concessions. Moreover some justifiable relief has been given to the lower middle class by raising the tax exemption threshold from Rs.5 to 7 lakh per year, and to HNIs (high net worth individuals) with incomes above Rs.5 crore to prevent capital flight. It might interest lefties who habitually trash India's few surviving world-class business leaders to learn that dozens of countries are inviting them to leave India and migrate to their shores to create employment and pay taxes there.
"In the 75th year of our independence, the world has recognised the Indian economy as a 'bright star'. Our current year's economic growth is estimated to be at 7 percent. This despite the massive GDP growth slowdown globally caused by Covid-19 and the Russia-Ukraine war. The Indian economy is therefore on the right track, and despite a time of challenges, heading towards a bright future," said Union Finance Minister Nirmala Sitharaman in her 90-minutes speech while presenting Budget 2023-24. The Central government proposes to mobilise Rs.38.50 lakh crore by way of direct and indirect taxes and other income, and spend Rs.35 lakh crore on the revenue account and Rs.13.70 lakh crore on the capital account — an aggregate Rs.48.7 lakh crore — commendably restricting the fiscal deficit to Rs.17.8 lakh crore (5.89 percent of GDP).
Dr. Sitharaman's Budget 2023-24 has received widespread acclaim from industry and business leaders. Especially for substantially increasing capital outlay, while reducing the fiscal deficit which has dangerous potential of fanning inflation, as our neighbour nations Pakistan and Sri Lanka have discovered to their great discomfiture.
"FICCI congratulates the Hon'ble Finance Minister for delivering a balanced and progressive Union Budget which gives primacy to inclusive growth. The announcements made today capture the pulse of the economy while retaining credibility both in terms of projections as well as committing to the fiscal consolidation glide path. Most importantly, a historic outlay for public capex is a continuation of the heavy lifting since the time of the pandemic and will have a multiplier effect across myriad sectors of the economy besides crowding in private investment… The finance minister has imparted confidence that growth remains a priority without compromising on fiscal consolidation," says Subhrakant Panda, president of the Delhi-based Federation of Indian Chambers of Commerce & Industry (FICCI, estb.1927), a major representative organisation of Indian industry which has membership of over 100 chambers of commerce and 500 corporates countrywide.
The reaction of the Delhi-based Confederation of Indian Industry (CII), a rival big business lobby which has a membership of 9,000 corporates countrywide, is equally positive. However, please note that FICCI and CII tend to acclaim every Union Budget for public relations reasons.
The consensus in India Inc is that it's advisable to comment on the silver lining of even populist anti-industry budgets because — despite liberalisation and deregulation of 1991 and since — finance ministry babus who design the Union Budget, have sufficient residual power to throw a spanner in the works of any corporate or conglomerate countrywide.
"The continued thrust on capital expenditure will boost overall economic productivity, crowd in private investment, and drive growth through a multiplier effect. Capex spending is budgeted to rise steeply for the third year in a row. This is in line with CII recommendations… While supporting growth with equity, the Budget does not fall short on the fiscal consolidation imperative. The projected fiscal deficit of 6.4 percent in 2022-23 and 5.9 percent for 2023-24 is very much in line with what CII had suggested, and will help India weather the global uncertainties… The Budget lays down the foundations for the long-term vision with focus on agriculture and rural development, technology and R&D, sustainability, urban reforms, encouraging private sector investment through the Ease of Doing Business and inclusive development," says Chandrajit Bannerjee, Director-General of CII in an elegant formal statement issued after the budget was presented to Parliament and the nation on February 1.
It's noteworthy that Bannerjee who has been DG of CII for 15 years doesn't have a word to say about education and human resource development. This suggests that within FICCI and CII, there's inadequate awareness of the critical connection between education and industry productivity and that building strong bridges between the academy and industry is necessary. Repeated requests for interviews and inputs by your editors are blocked by trendy public relations managers of these two premier industry representative bodies. Critics say that FICCI and CII are special interest lobbies rather than nation-building organisations.
Curiously, although MSMEs (medium, small and micro enterprises) generate 6.11 percent of the country's industrial output and employ 30 million workers, they don't seem to have a rep organisation. A prolonged search of the Internet didn't yield an address for eliciting the collective response of MSMEs to Union Budget 2023-24.
However according to Sohini Mitter writing in the online edition of Business Today (February 1), MSMEs are also pleased with the Union Budget 2023-24. "The Finance Minister's 2023-24 Budget has brought cheer for the MSME sector, which was one of the worst affected in the pandemic. Many micro, small and medium enterprises, which were still reeling due to the Covid-19 impact can expect some relief in terms of finances as well as ease of doing business. The government has announced an extra corpus of Rs.9,000 crore in the revamped credit guarantee scheme for MSMEs, which will enable them to avail additional collateral-free credit of Rs.2 lakh crore. It will also reduce the cost of credit by 1 percent. Also, MSMEs now stand to get 95 percent of forfeited amount from the government and other undertakings for contract failure during Covid-19," writes Mitter.
But although finance minister Sitharaman seems to have pleased India Inc with her Budget 2023-24 tax and spending proposals, following a long and negligent tradition of North Block, Delhi, she has paid scant attention to the vitally important education sector.
The Centre's provision for education at Rs.1.12 lakh crore is a mere 7.7 percent higher than in 2022-23 barely covering inflation. This allocation aggregates to a mere 0.37 percent of the GDP of Rs.301.75 lakh crore forecast for 2023-24.
Although it's true that a substantially greater share of national expenditure for education is borne by state governments, and that the Centre's provision is for funding the small minority of Central government schools (Kendriya Vidyalayas and JNVs), IITs/IIMs and 54 Central government universities, since the time this pioneer education-focused publication was launched (1999), your editors have been advising successive Central governments to set a good example to the states by raising its expenditure on public education to 2.5-3 percent of GDP.
We believe that this will prompt state governments to increase their budgets for education to attain the national goal of 6 percent of GDP set by the Kothari Commission way back in 1967. Curiously, most academics and media pundits are unimpressed by EW's contention that neglect of public education is the gravest misjudgement in the history of independent India, and a prime cause of India being clubbed together with the world's poorest and most backward countries.
Despite its plus points, Union Budget 2023-24 shows little concern that instead of advancing up the learning curve, the great majority of India's children — except perhaps middle class children enrolled in 50,000 (out of a total 1.4 million) upscale private schools — are struggling on slippery slopes, especially in 1.10 million government and 400,000 budget private schools.
A well-researched study titled Walking a Tight-Rope published by the Delhi-based Centre for Budget and Governance Accountability (estb.2002) in response to Union Budget 2023-24 comments: "A recent report by the National Council of Educational Research & Training (NCERT) shows that the enrolment at primary level started decreasing from 2011 and may decrease by over 14 percent in 2025 with the enrolment of girls and boys expected to decline by 15 percent and 13 percent, respectively. A decline at secondary level was also observed from 2020 and it could further decline by 16 percent in 2025. While the NCERT report attributed this dip in enrolment to a fall in growth rate of India's child population, according to the Unified District Information System for Education Plus (UDISE+) statistics, the enrolment in school education is 26.5 crore (265 million) in 2021-22, highest ever in the last ten years. The key concern is now quality of learning, and the learning loss incurred by the students during the pandemic. According to the National Achievement Survey (NAS) 2021, there has been a progressive decline in the learning outcomes of students across all grades in almost all the subjects. Annual Status of Education Report Rural (ASER) 2022 shows that children's basic reading ability has dipped sharply to pre-2012 levels. The percentage of children in class III in government or private schools who can read at class II level is down from 27.3 percent in 2018 to 20.5 percent in 2022. How children cope with these looming challenges, will depend a lot on their access to, and participation in quality learning offered by India's school education system."
Typically, the budget shows no awareness of this alarming slide in children's enrolment and learning outcomes. Its allocation for public education adds up to a mere 2.48 percent of the total Expenditure Budget of Rs.45 lakh crore in 2023-24.
Admittedly with education listed as a concurrent subject under the Constitution, the heavy-lifting is done by state governments which allocate 9-13 percent of state budgets for education. But even this combined allocation is insufficient and state government-run schools and colleges suffer rock-bottom governance and management.
Therefore, it is advisable that the Centre should boost its annual outlay for public education to motivate state governments to follow suit. Instead, unmindful of the huge learning loss suffered by children during Covid-19 pandemic when all education institutions were shut down for an average 82 weeks, the finance minister has raised the education outlay by a mere 7.7 percent to Rs.1.12 lakh crore which when adjusted for inflation, is nominal.
"Although the allocation for public education in Budget 2023-24 is only nominaly higher, it is commendable that Rs.1.12 lakh crore has been invested in human capital development at a time when the economy has just emerged from the pandemic lockdown, and is experiencing strong headwinds by way of recessionary conditions abroad and the continuing Russia-Ukraine war. Moreover with the compulsion of reducing the fiscal deficit to contain inflation, one can understand the difficulty of the finance minister to increase the allocation for education. However it is possible to improve children's learning outcomes in public K-12 education by improved expenditure efficiency and reduced wastage.
"For instance, government — especially state governments — could address the problem of reported teacher shortages by redeploying teachers from schools with surplus teachers to schools with too few, instead of inflating its wages and salaries bill by recruiting more teachers. I am pleased to note that the Uttar Pradesh government is already availing this option. Secondly, in thousands of government schools the teacher pupil-ratio is being maintained at 1:23. Several research studies have indicated that pupils don't suffer learning loss if the ratio is increased to 1:40. As demonstrated in my co-authored paper Has India Spent too Much on Reducing Class Size? published by University College, London (2021), increasing the average class size in India's government schools could save Rs.1.45 lakh crore — a sum greater than Union Budget 2023-24 allocation for education — by way of reduced salary expenses," says Prof. Geeta Kingdon, professor of education and international development at University College London.
Dr. Sukanya Bose, Assistant Professor at the National Institute of Public Finance & Policy, Delhi is less diplomatic. "The Union Budget 2023-24 marks a further slide from the target of reaching 6 percent of GDP for the education sector, a promise made to the nation more than half a century back and recently reiterated by NEP 2020. Coming on the back of the fourth longest school closure — as reported by the UN — spanning more than 500 days, the Union budget had responsibility to present a path towards recovery. The unprecedented setbacks in children's lives and their education development needed a strong public expenditure push and special measures. The budget fails on both counts," says Bose, also author of a research paper Exit at the Bottom of the Pyramid: Empirical Explorations in the Context of Elementary Schooling in Delhi (2020).
The budget's nominal outlay for education "without any memory of the huge Covid-19 learning loss" suffered by India's children, especially in bottom-of-the-pyramid households has also disillusioned Dr. A.S. Seetharamu, the knowledgeable and widely travelled former professor of education at the Institute of Social & Economic Change, Bangalore (estb.1974).
"There seems to be no awareness within the government at the Centre or in the states that routine promotion of children up the education chain despite the sizeable learning loss they suffered during the Covid pandemic lockdown will have a cumulative spill-over impact. It will result in low-quality graduates and ultimately low productivity within the economy. The finance minister's run-of-the-mill budget shows no awareness of the lockdown of education institutions, especially government K-12 schools. It will exacerbate low workplace productivity which is the bane of the Indian economy," says Prof. Seetharamu.
Likewise although he discerns several positives in Union Budget 2023-24, Prof. Rudra Pratap, vice chancellor of the mint new Plaksha University, Mohali (Punjab), promoted with the mission "to change the landscape of engineering and technology education in India and the world", is disappointed with the nominally greater allocation made for education by finance minister Sitharaman.
"The positives in the budget are the 33 percent increase in capital expenditure which will have a great multiplier effect on the economy. Moreover despite a General Election scheduled next summer, government has resisted temptation to present a populist budget of freebies and higher subsidies. However, there's no denying that at 3 percent of GDP, national expenditure on public education is too meagre. The Central and state governments have to find ways and means to substantially increase allocations for public education if India's much proclaimed demographic dividend is not to become a liability. Since the government is running a fiscal deficit and cannot allocate funds for higher education which is becoming increasingly more expensive as Indian industry moves higher up the value chain, it should encourage promotion of private higher education institutions instead. Simultaneously it should raise tuition and other fees in public universities and switch from universal to targeted subsidisation of higher education. Higher education is essentially a private good. Therefore, universal subsidisation of higher education, mainly availed by the middle class, is morally indefensible," says Pratap, who adds that Plaksha University follows a "need blind" admission policy. Under this, students who pass its entrance exam are awarded bursaries if necessary after means-testing.
A highly-qualified and experienced academic — IIT-Kharagpur, Cornell (USA) and former faculty at the top-ranked Indian Institute of Science, Bangalore (1996-2021), Prof. Pratap was appointed founding vice chancellor of this ambitious, high-potential technology university last year.
Certainly it's not beyond human ingenuity to find the money to provide a massive boost to 21st century India's moribund public education system, stranded in shallows and misery. For the past decade in collaboration with Prof. Seetharamu and highly-skilled IIT-Kharagpur qualified engineer-mathematician Saugata Sengupta, your editors have been presenting an 'alternative budget' — a schema which suggests ways and means by which the Central government can raise Rs.7-8 lakh crore — a sum seven multiples of its "highest allocation for education". Modest reduction of establishment expenditure, cutting unmerited subsidies, and rearranging expenditure priorities (see box) could mobilise huge resources for investment in human capital development.
Curiously although several of the country's top economists and intellectuals have been invited to critique the annual EW schema, not even one has responded.
Although post-independence India's dynastic political class is mainly to blame for the country's conspicuous failure to reap the demographic dividend of the world's largest child and youth population floundering in shallows and misery, arguably an even larger share of the blame should be placed at the doors of India's feeble academy and intelligentsia.
It's a matter of common knowledge that India's political class is largely ill-educated and elections rather than development, oriented. Therefore it is submitted, the onus of educating and guiding them devolved upon the intelligentsia. Yet this class has failed to discharge its obligation.
Instead in all the major wrong-turns taken by the political class — adoption of inorganic, bankrupt Soviet-style socialist economic development model; failure to resolve international border disputes; imposition of neta-babu licence-permit-quota raj; sustained trashing of wealth and employment generating businessmen and entrepreneurs; neglect of public education and health among others — the academy, intelligentsia and commentariat have chosen to follow rather than lead and guide myopic politicians.
Almost a century ago, the truly great historian Dr. Arnold Toynbee wrote a monumental eight-volumes treatise A Study of History (one of India's most celebrated historian claims he's "never read him" even though a one-volume lavishly illustrated summary is available, but that's another story).
In A Study of History, the gifted Dr. Toynbee explained causes of the decline and fall of several great and seemingly impregnable empires and civilisations.
According to Toynbee, great civilisations are built by "creative minorities" (academics and intellectuals) who devise social and other innovations which enable countries to thrive and transform into great civilisations. However when creative minorities transform into self-serving, "oppressive minorities" engaged in effete epicureanism, the proletariat "secedes" from the empire/civilisation, setting in motion its decline and fall.
With public education being given short shrift in budget after budget, even as grandiose plans are being drawn up for transforming India into a $30 trillion economy by 2047 — the centenary year of independence — India's proletariat (also a growing number of creative wealth and jobs creators hounded by a leftist oppressive minority) is gradually seceding from the State. These are bad omens.
The Centre's provision for education in Budget 2023-24 at Rs.1.12 lakh crore is a mere 7.7 percent higher than in 2022-23 barely covering inflation
Budget 2023-24 reactions
"The emphasis on education and employment is progressive. To ensure India's workforce is future-ready, introduction of new age courses like coding, artificial intelligence, robotics, mechatronics, the Internet of Things (IoT), 3D printing drones etc. coupled with soft skills; will help improve the overall employability of students. The Budget also addresses education from a more holistic perspective, by introducing innovative pedagogies and advanced training & research measures for teachers" — Lt. Gen. M.D. Venkatesh, Vice Chancellor, Manipal Academy of Higher Education
"We welcome the Government of India's proposal to set up three 'Centers of Excellence for Artificial Intelligence' in top educational institutions in collaboration with India Inc with the goal to research and develop practical AI applications. While we would like to see the impact in agriculture, health, and sustainable cities, financial inclusion will need to be addressed too. Inclusive banking and citizen-scale financial services is where AI must also make an impact" — Dr. Santanu Paul, CEO and MD, TalentSprint
"With India becoming the fifth largest economy in the world, it lays a robust foundation for future growth, allowing bright and deserving students to dream big and pursue international education. In my opinion, Budget 2023 is focused on making wise digital investments across all sectors, not just education, and we wholeheartedly welcome this initiative.
However, it would have been ideal if the government could reduce the interest rates on education loans. It is expected that in 2024, the number of Indian students studying abroad will go up to 1.8 million" — Piyush Kumar, Regional Director, South Asia and Mauritius, IDP Education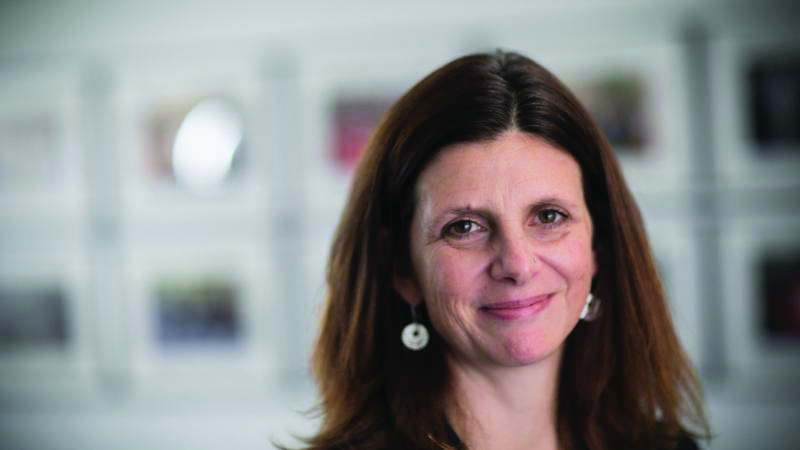 "The focus on education and skilling as key growth drivers for inclusive development is being addressed not only through the deployment of R&D and tech but crucially through teacher recruitment and training, and increased access to books and material to all corners of the country through the National Digital Library. Foundational literacy and access to education provided through skilled teachers has been highlighted as a priority in NEP 2020, for India to effectively prepare its growing young population for the future. We remain committed to partnering the government and education sector in India to enable young Indians" — Alison Barrett MBE, Director India, British Council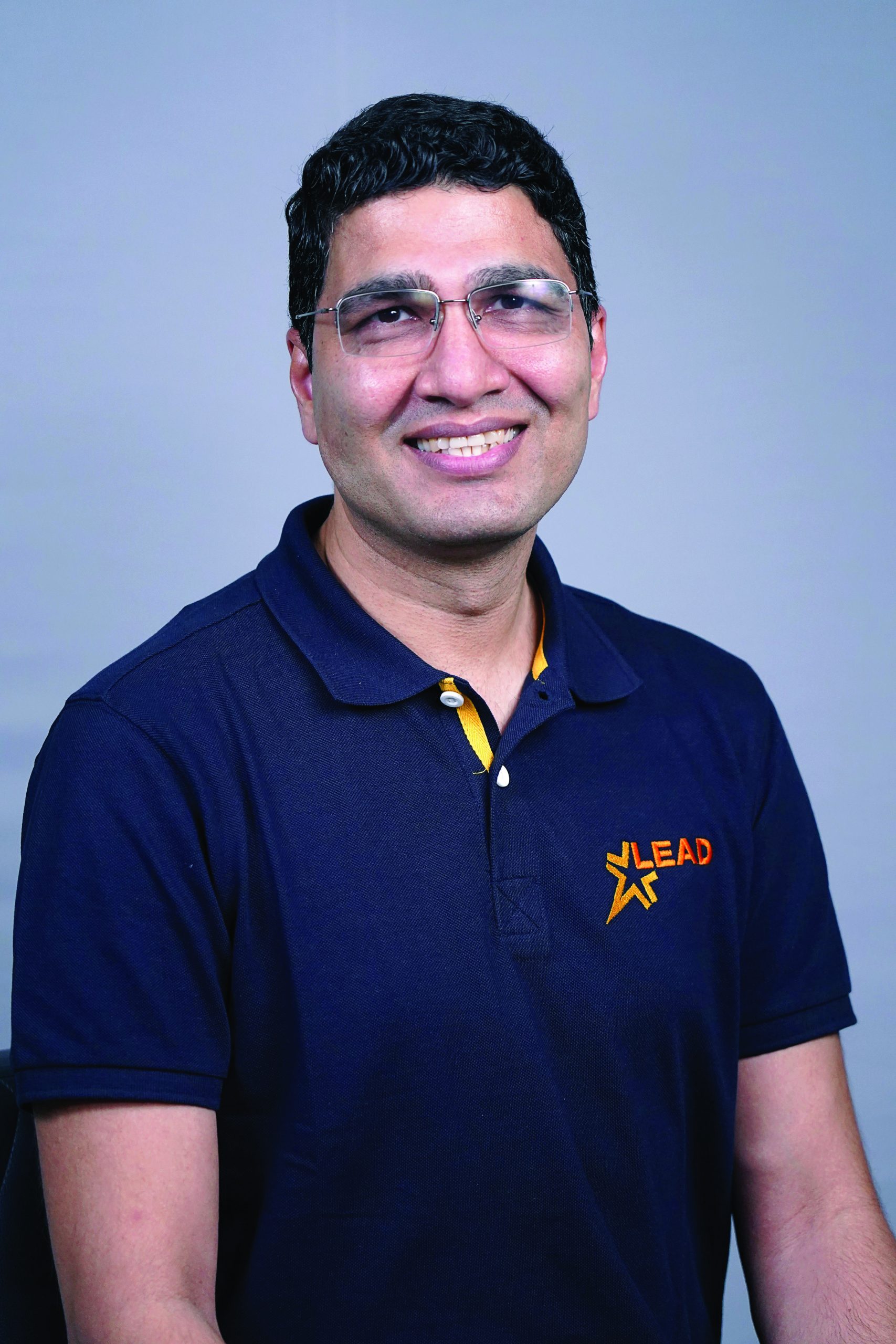 "The focus on quality education for all is progressive and encouraging. I welcome the focus on teacher training and upskilling students with Industry 4.O skills. However, while initiatives such as a National Digital Library and support for Eklavya Model Residential Schools are steps in the right direction to address the massive learning loss from the pandemic, well-designed PPPs are the need of the hour to create innovation at scale for millions of school-going children in India. Going forward, I look forward to policy support in this direction" — Sumeet Mehta, Co-founder, LEAD, India's largest school edtech company