Jasmeet Kaur, Headmistress, Sunbeam School, Varuna (Varanasi)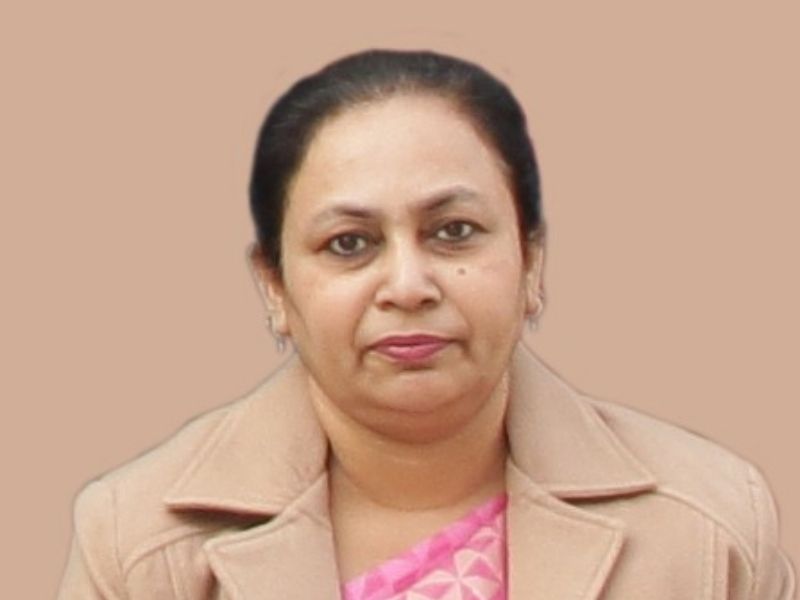 "In learning you will teach, and in teaching you will learn!"
"Ongoing consolidation, growth and collaboration within and across institutions that are instrumental in holistic growth of students, in a conducive environment, that promotes excellence and the students further move on to refine the social fabric."
The vision of our school lays emphasis on the growth of teachers and students both. A good education can change anyone but a good teacher can change everything.
Teachers undeniably shape the future of the nation. Teachers in any part of the world are highly regarded members of society. According to the National Education Policy 2020 (NEP), all the teachers must undergo online/offline training programmes for the enhancement of their professional competencies. The primary goal of the school should be overhauling the service environment and culture which must be maximised to enable the teachers to fulfill their duties effectively.
In this context, the very first requirement should be to ensure decent and pleasant service conditions at schools including safe environment, clean and attractive spaces conducive to learning with computing devices, internet and well-equipped library.
Teachers should be given more autonomy in choosing the finer aspects of the pedagogy so that they can teach in the manner that they find most effective for their students. A teacher should focus on socioemotional learning which is critical for students' holistic development. Teachers should also focus on novel approaches to teaching that improve learning outcomes in their classrooms.
Teachers should be given ample opportunities for self- improvement/reskilling, to keep abreast with the latest developments and innovations in their profession. To ensure that every teacher has the flexibility to decide on their own journey of learning and growth, developmental opportunities, in the form of local, state, national and international teacher training programmes, subject workshops, as well as online teacher development modules should be made available to them, so they may choose what is the most suitable for their professional development.
Particularly, these workshops/trainings should cover the latest pedagogies on foundational literacy and numeracy, formative and adaptive assessment of learning outcomes, individualised and competency-based learning and related pedagogies, such as Experiential Learning, Art Integration, Sports Integration and Story Telling-based approaches etc.
Teachers must be grounded in Indian values, languages, knowledge, ethos and traditions while also being well-versed in the latest advances in education and pedagogy. Especially in the present times (online schooling), with a plethora of ed-tech tools for content creation, content delivery, evaluation, assessments, etc., the education sector has undergone a sea change. Digitalisation of learning is here to stay and technology is becoming increasingly relevant and accessible to students. The era of IT and AI driven teaching-learning has dawned and teaching is incomplete without an ed-tech tool. As new tools and technology emerge, learning and adapting is essential. Upskilling oneself helps being relevant in the classroom — especially in the era of virtual learning.
NEP 2020 emphasises on upskilling of teachers through continuous professional development (CPD) programmes and other long-term and short-term courses. There are several self-paced courses available too which a teacher can complete at his/her convenience. Together, all of these can provide a great opportunity for the educators of our country to achieve their dreams and become empowered professionals. They will also open doors to better employability. Happy Learning!
Also Read: Why teacher training is indispensable for schools