What are vegetarian meats?
Also known as fake meat, vegetarian meats are generally made of plant proteins or products that impersonate certain qualities of animal-based meat including their textures, flavor, and even appearance. They could be made of ingredients such as soy, vegetable proteins, wheat gluten and even just veggies. Burgers filling can be made of beetroot to make it look like juicy meat.
Are they good?
Although these imitation meats are gaining popularity, are the substitutes any healthier than the original product itself? Studies suggest the concept of faux meat is not new. The truth is since time unknown, vegetarians and people who are unable to afford to buy meat have forever looked for substitutes. Russians have made caviar using eggplant puree, Welsh people can make sausages using just cheese, leeks and bread crumbs, the entire food industry knows soy can be used to make meatballs and beef. And believe it or not, vegetarian meats have uncanny resemblance to real meat and can be equally delicious to eat.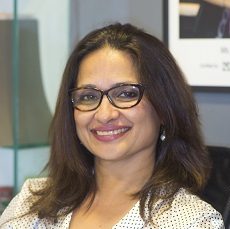 Experts suggest fake meat is a actually a sustainable alternative to meat, of course and lentils and vegetables. But are their any extra nutrients that can be found in them that real meat or veggies may not have? Madhuri Ruia, a nutritionist by profession, founder of Integym and author of fitness book 'Who Stole My Calories' believes mock meat may not be unhealthy but are definitely not more nutritious than real meat. She explains, "If somebody has an issue or a reason against animal products, they can opt for this alternative solution. They are more processed, these have some amount of preservatives, extracts and refinement added to them as a result the nutrition value goes down."
According to Buddhist culture in China, they can make roasted goose and duck intestines using layers of wheat gluten, mushrooms and tofu. Yes, you read that right. But they cannot be called unhealthy as they are made from real veggies unlike fake meat, which is overly processed and to which unhealthy preservatives could be added.
Recommended: National Nutrition Week 2019: Superfoods for your super kids
Why meatless alternatives?
According to a study conducted by the National Center for Biotechnology Information, scientists "are using food science, biotechnology, and tissue engineering to develop new meat substitutes with the taste, texture, and appearance of meat – to deliver the pleasure without the environmental consequences. "
Good Dot, an India-based manufacturer of vegetarian meat says in their website that their mission is to "bring high-quality, affordable vegetarian meat to all of India. We want to save lives, both human and animal, by providing an option without sacrifice."
View this post on Instagram
American fast food chain Burger King too has started selling the Impossible Whopper, which is the meatless version that is designed to look and taste like beef, supplied by Impossible Foods. Apparently, this burger bleeds like a meat patty and contains less cholesterol than beef, avoids the health issues and ethical concerns related to meat consumption, while producing just a fraction of the related greenhouse gases.
View this post on Instagram
To opt or not to opt?
Ruai adds, "Soyabeans have a higher level of protein, antioxidants and estrogen, but not more than meat. Women with menopause problems are suggested to eat soy-based products. Non vegetarian food always have higher protein compared to any veg products, eggs having the maximum protein level. But if anyone has allergen to meat-based food or are against using animal products, faux meat is a good substitute. It may not always suit everyone just as meat may not suit everyone. But one can definitely try opting for it, if inclined to do so."