Hosting the world's largest number of e-learners, the Indian ed-tech sector is poised to become a $12 billion industry by 2025. The crucial role played by e-learning platforms in providing uninterrupted education during the COVID-19 pandemic has given a fillip to the already growing sector says an industry research report, 'India Ed-tech Sector – US$12bn opportunity' by Anand Rathi Investment Banking (estd 1994). According to the report, increasing investor interest in the segment has resulted in $2.1bn-worth investment in 2020. The amount surpasses the total $1.7bn invested during the last ten years.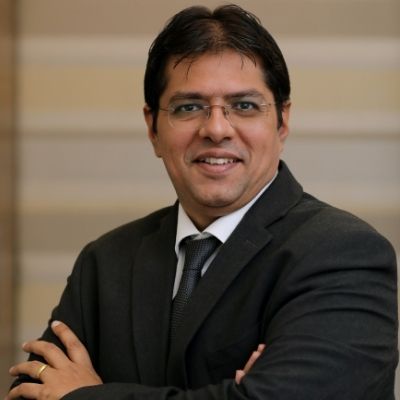 "The last five years have witnessed a surge in the number of internet users. While the lockdown boosted online learning in the K-12 segment across urban centres and tier-ll and tier-lll cities, other segments like test preparations, higher education segment, reskilling etc. have also picked up and are expected to be fast-growing segments due to the greater demand and better internet penetration over the next few years," says Atul Thakkar, director, Anand Rathi Investment Banking who authored the report.
More than 20 ed-tech start-ups raised funding since March '20, though more than 40 percent of these investments were made by investors into their existing portfolios. Online learning platforms that serve the K-12 segment received the lion's share of investments – upto $1532 million in 2020 while the test prep segment received $281 million. At $6 million, the pre-school segment which has remained closed across all states since the lockdown received the least amount of investments.
Technological conveniences like the introduction of apps as well as catering to learners in regional languages have led to higher enrolment numbers across all Indian online learning platforms. The Bengaluru-based Ed-tech company, Byju's added six million new students (a150 percent rise) learning on its app after it announced free access in March '20. Similarly, Mumbai-based upGrad saw a 50 percent surge in new learners starting March '20 while Bengaluru-based Unacademy witnessed three times growth in its revenue, watch-time and views in April'20.
Apart from the internet eco-system boosting the education sector, India, the 'India Ed-tech Sector – US$12bn opportunity' report predicts an accelerated e-learning sector in the next five years based on the country's demographical and structural parameters, the rise in urbanisation and the added thrust of government's e-learning initiatives. Currently, two-thirds of the internet users in India are in the age group of 12-29 and 70 percent of the internet users in this age group are from rural areas. Demographically by 2025, India will have 638 million below the age 24 while 383 million youth will attend schools and colleges.
"The government's new education policy (NEP 2020) and other government e-learning platforms like SWAYAM for class 9-12, E-PG Pathshala for post graduate students and the DIKSHA, a digital learning app for teachers from classes 1-12 shows it is keen to harness online possibilities. Thus, a robust regulatory framework will lead to a substantial growth for the ed-tech sector," adds Atul Thakkar.
The report foresees consolidation within the sector as online markets adopt different strategies or synergise between online-offline and B2C-B2B (business-to-consumer -business-to-business) sectors to foster growth. Byju's has reportedly signed a deal to acquire Aakash Educational Services that preps students for admissions to engineering and medical colleges. The acquisition will allow Byju's to merge its online platform with Aakash Educational Services' offline model giving Byju's access to the latter's 200 plus physical centres across India catering to 2.5 lakh students. Byju's is also reportedly in talks to acquire Toppr Technologies Pvt. Ltd., a B2C after-school online learning platform that has expanded its services to the B2B segment too.
Also read: Cloud based technology platforms for educators
Corporate
,
News