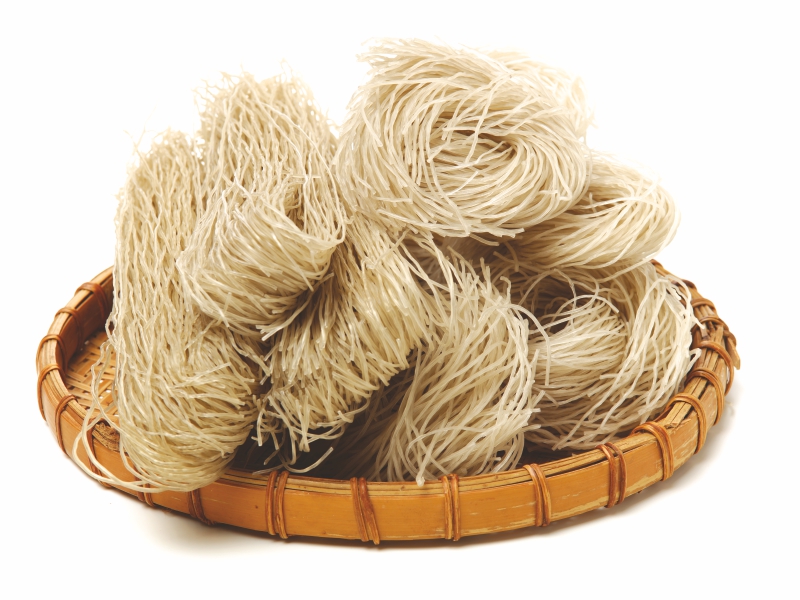 (12 servings)
Ingredients
1 kg vermicelli
4 cups unsweetened coconut milk
½ cup sugar
¼ teaspoon ground ginger
1 egg
½ cup whole wheat or all-purpose flour
Preparation guide
Preheat the oven to 180°C. Coat a baking dish with butter.
Boil the vermicelli until cooked, then drain.
Boil the coconut milk and sugar in a large saucepan, stirring constantly. Reduce the heat to low and cook for 5 minutes.
Add the vermicelli and ginger.
Beat the egg in a bowl.
Add 1 or 2 tablespoons of the coconut milk mixture to the beaten egg, and stir the egg mixture into the pan with the vermicelli.
Whisk in the flour and pour the mixture into the prepared baking dish.
Bake for 1 hour or until soft and spongy.
Heath benefit: Coconut milk is rich in electrolytes. It builds muscle strength and reduces fat, lowers blood pressure, relieves constipation and prevents fatigue.