With offices in Raipur and Bangalore and clients spread across 17 states countrywide and abroad (Kuwait and Abu Dhabi), LIFE EDUCARE – which is celebrating its 10th anniversary in April, 2021 – has enabled the establishment of over 50 greenfield school projects across India and assisted over 20 schools with institutional upgradation.
-Bandana Brahmin
When Dr. Dhirendra Mishra, founder-director of LIFE EDUCARE, started his career as a senior school teacher in St. Joseph's Senior School, Pipariya (Madhya Pradesh) in 2000, little did he know that it would be a stepping stone to realising his childhood dream of becoming an entrepreneur. A management and education graduate of Barkatullah University (Bhopal) and a doctorate in Business Management, over the next decade, Mishra taught in several top-ranked CBSE, CISCE, IB (Geneva) and Cambridge International (UK) affiliated schools in India and Nepal including the Good Shepherd International School, Ooty (GSIS). During this invaluable decade in his career especially during his three-year (2006-09) institutional leadership assignment in Nepal and central India followed by a brief stint with Birla Edutech where he facilitated the conceptualisation of a few K-12 schools and an engineering college, he learned the ropes of establishing, managing and administering an education institution including managing franchise operations and multi-city institutions.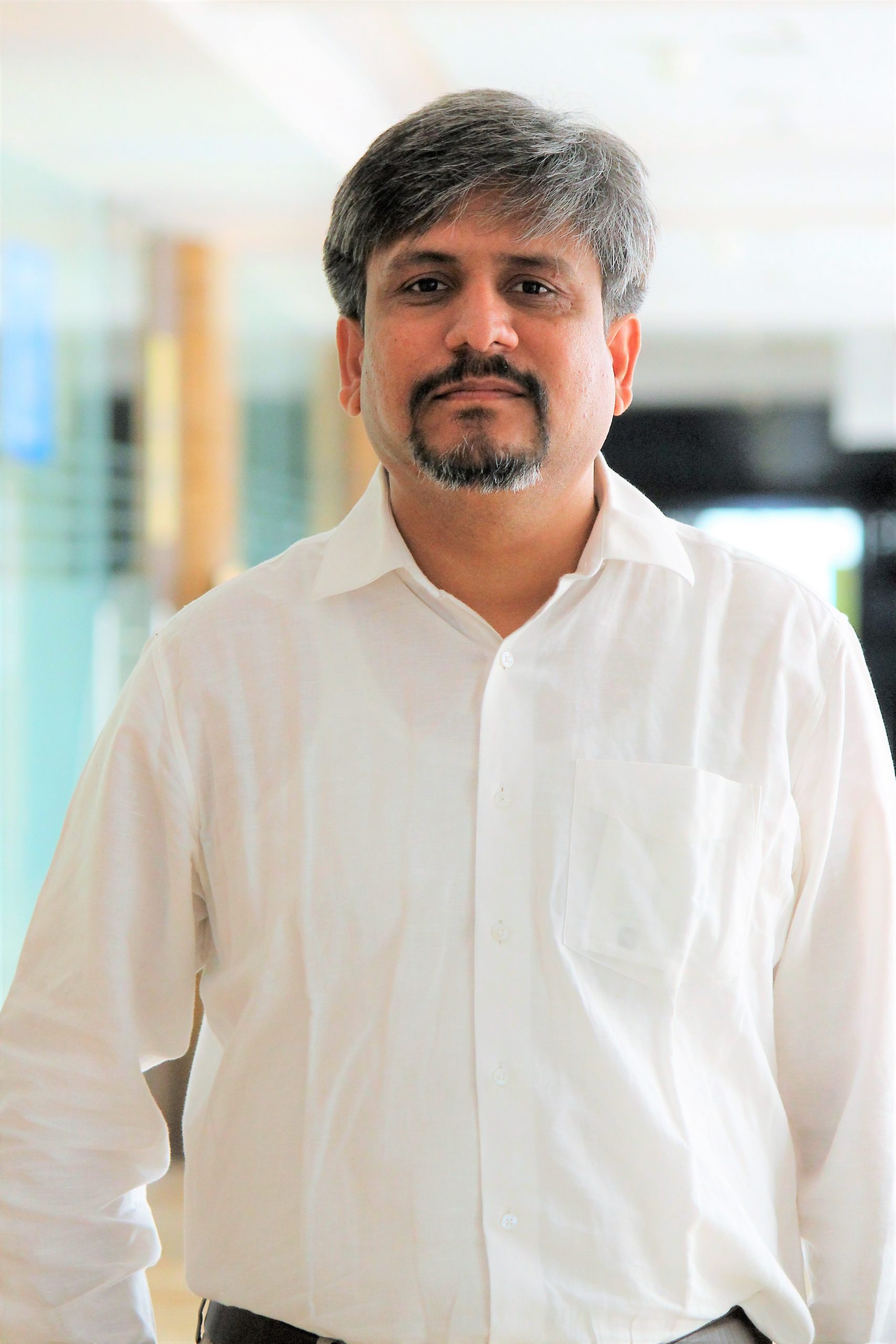 In 2009, Mishra decided to take the entrepreneurial plunge and used his painstakingly accumulated K-12 education management expertise to benefit Indian K-12 education. Two years later in 2011 he restructured it as a private limited company – LIFE EDUCARE, a K-12 education company that provides strategic advisory and project management services. LIFE provides a wide selection of turnkey school setup services including campus architecture and design, school setup support, recruitment and talent management, curriculum planning, training & audit, Educo-Legal advisory, statutory and regulatory compliances, admissions branding and project finance guidance.
"LIFE EDUCARE is the labour of love of a teacher who dared to dream big. And true to the saying that dreams do not let people sleep, I worked relentlessly to realise my vision of building a company which provides end-to-end school management services to enable children across the country especially in tier 2 and 3 towns in India access high-quality K-12 education. A decade ago, I coined the acronym 'LIFE' – Looking Into the Future of Education – with the objective of equipping India's K-12 schools with the skills and practices needed to prepare children for the 21st century. Thus far we have helped set up over 45 schools in 17 states in India and also in the UAE. Ten eventful years of contributing to the success of several educational institutions motivates us to renew our commitment to providing innovative ideas and services to enable client schools to transform into internationally benchmarked world-class primary-secondaries," says Dr. Mishra, also a University of Cambridge (UK) certified teacher who has trained over 4,500 teachers across the country thus far. A highly-respected education leader, Dr. Mishra has also provided valuable counsel to the promoters and leaders of several greenfield projects in higher education.
With offices in Raipur and Bangalore and clients spread across 17 states countrywide and abroad (Kuwait and Abu Dhabi), LIFE EDUCARE – which is celebrating its 10th anniversary in April, 2021 – has enabled the establishment of over 50 greenfield school projects across India and assisted over 20 schools with institutional upgradation. Among them include BDW International School (Shillong) the Jain International School (Aurangabad), Vidyanchal The School (Akola), The Achievers School (Nagpur), Sri Satya Sai Vidyalaya – CBSE (Jamnagar) Rajarshi Rananjay Sinh Global School (Amethi) and Tejas International Residential School (Bagalkot) all ranked among the Top 10 in their cities in the EducationWorld India School Rankings 2020-21.
"My driving objective was to use my expertise to enable edupreneurs to smoothly promote and manage K-12 schools. Unfortunately, in India, starting a school requires a plethora of government permissions in addition to fulfilling exam board affiliation norms. The mission statement of LIFE EDUCARE is to facilitate the establishment of high-quality K-12 schools across the country," says Mishra.
In particular, over the past decade Mishra and the LIFE team has been focused on enabling new-age education entrepreneurs ('edupreneurs') in small town India – tier II, III and IV cities — to establish English-medium internationally benchmarked private K-12 schools. Of the 50 schools which LIFE has helped set up, over 45 are in tier II, III and IV cities such as Amethi, Bagalkot, Morbi, Cuttack, Jamnagar and Amravati. "Over the past decade, the action in K-12 education has shifted from the metros to small towns. With tier II-IV cities becoming the new centres of India's economic growth story, there's pressing demand from parents for English-medium education for their children. Fortunately, a new tribe of edupreneurs has sprung up to meet this rising demand. In 2018, we received over 200 inquiries from aspiring school promoters based in tier II-V cities every year. They are eager to meet the rising demand for English medium schools affiliated with the Delhi-based CBSE — India's largest national school examination board with over 20,000 affiliated schools. However, because education is still heavily regulated by state governments, promoters need proper guidance and hand holding. Our job at LIFE EDUCARE is to guide them through the regulatory system, provide teacher recruitment and incentivisation aid and advice, curriculum and pedagogy design services, admissions branding, among other services," says Dr Dhirendra Mishra.
"LIFE EDUCARE customises all those services which an institution promoter requires from a franchise operator," he adds.
Beating the game with "feet on the street"
Over the past decade, under the decisive leadership of Dr. Mishra — who has traversed over 600 of the 723 districts in India to acquire a deep understanding of the K-12 education sector — LIFE EDUCARE has gone one notch above run-of-the-mill education consultancies by being a "feet on the street organisation" providing end-to-end project management support to its institutional clients. Among the services offered:
Detailed feasibility study, project planning, Detailed Project Report (DPR) by skilled chartered accountants from education domain, cost estimation, SWOT analysis, and creating a sustainable school model via primary research.
Coordination services with architects, vendors, contractors and various ancillary organisations.
In-house team and associates from highly acclaimed architects ensures alignment of all aspects of campus design with the pedagogy and curriculum.
End-to-end principal, teacher and other staff recruitment process through a dedicated team and recruitment dashboard. The company has a database of over 110,000 active teacher CVs and over 1000 school principals in its network.
Provision of customised training solutions and customised school Standard Operating Procedures (SOP) baswed on global best practices.
Institution management services for the first three to five years.
Having started with schools in Tier II and Tier III cities, LIFE EDUCARE's clientele presently includes K-12 institutions across diverse categories — affordable, premium and residential – in India's Tier I cities as well as overseas.
Hand-holding partner schools in the Covid-19 era
During the past year — with school managements facing unprecedented challenges due to the outbreak of the Covid-19 pandemic — LIFE EDUCARE has assisted its partner schools to introduce and adopt innovative digital technologies and online teaching-learning solutions. From training teachers in online teaching-learning pedagogies to organising virtual live orientation programmes for parents and experts-led webinars on themes such as online/blended learning and ensuring health and wellbeing during the pandemic, the company has provided strategic and technical guidance to enabled its partner schools to ensure the learning continuity of their children. Moreover, the company also facilitated the online launch of several partner schools during the pandemic including the BDW International School, Shillong which was ranked among the top 10 schools countrywide for its blended learning initiatives in the EducationWorld Grand Jury India School Rankings 2020-21 in its very first year.
"We have come a long way since we started as a one-man army ten years ago. Subsequently, with better understanding of the market and our customers' needs, we have diversified and expanded to offer several unique services that have been readily welcomed by our partner schools. Motivated by the consistently rising demand for contemporary K-12 education, we are now in the process of starting our own chain of schools — the LIFE Schools — on a 'partnership in revenue' model. It will be the first chain of schools in the country to benefit from the entire range of LIFE EDUCARE's services. Moreover, the curriculum delivery will be a class apart with credible enrichment programmes integrated in the curriculum," says Abhiney Singh, director, LIFE EDUCARE.
Plans for the Next Decade:
Assisting Schools in Whole School Transformation and making them NEP – 2020 Compliant.
Help Schools optimise the revenue with LIFE's School Audit and Financial Consulting.
Assist credible global education companies in planning their India Entry Strategy.
Work with start-ups and education companies in education sector to arrange funds via HNI (High net worth Individuals, Private Equity and Venture Capital Investments.
Client's Speak
"Our school's project took a new trajectory after we signed up with LIFE EDUCARE. The traction and professionalism that the team has injected into the project has enabled us to beat the set timelines. Contemporary practices, outstanding dedication and continuous involvement are the hallmarks of LIFE EDUCARE." – Gopal Purkayastha, member, Board of Directors, BDW International School, Shillong (Meghalaya)
"After spending many years as house master at Welham Boys, Dehradun, my new assignment is as the principal of a school administered by LIFE EDUCARE. My association with LIFE EDUCARE has helped transform me from a teacher to an administrator. LIFE taught me the golden mantras of organisation and institution building and the importance of being a servant-leader." – Amit Singh, founder-principal, TEJAS International Residential School, Bagalkot (Karnataka)

"LIFE EDUCARE has been closely associated with DPS Champa since its promotion in 2011. They supervised and monitored all aspects of school promotion from faculty recruitment to exam board affiliations. A lot of the school's success can be attributed to Dr. Mishra and his team." – Raj Kishore Dewangan, president, Delhi Public School, Janjgir Champa (Chhattisgarh)

"From conceptualisation, branding to marketing, architecture, financials and faculty training, LIFE EDUCARE had guided us through the entire journey of starting a school. LIFE EDUCARE has made this journey smooth. They are not helping build mere education institutions but are also forging deep and strong ties and everlasting bonds with promoters, trustees, teachers and students." – Ameeta Singh, trustee, Rajarshi Rananjay Singh Global School, Amethi and former technical education minister – Government of Uttar Pradesh.

BDW International School has been a dream come true because of the collective efforts of LIFE EDUCARE Family. Team LIFE empowers the promoters with the right strategy, the principal with the right resources and teachers with the right content, methodology, technology and values to make learning a joyous experience. They have provided innovative solutions for the challenges we faced during the pandemic. My three-year association with the organisation has been extremely enriching. My special thanks and best wishes to the LIFE EDUCARE team. – Sreevidya Vinay, founder-principal, BDW International School, Shillong.
Also read: Life Educare | EWIER 2020 Series
Campus
,
News