To inspire, aid and enable class XII students to select the most suitable undergrad colleges, since 2018 EducationWorld has been rating India's Top 500 Arts, Science and Commerce, and Engineering colleges on several critical parameters of education excellence and ranking them in separate categories, writes Dilip Thakore
Now that the novel Coronavi­rus pandemic which forced the longest disruption and closure of education institutions from pre-primaries to universities (March 2020-February 2022) in India, is over, and the world's largest, na­tional population of children and youth is streaming back into campuses at the fag end of the academic year 2021-22, all that remains for online school-leavers is to write their class X and XII board exams. How well they perform in these vitally important exams will determine their junior college and undergrad education destinations.
According to all indications, after almost two years of online learning, all board exams will have to be written of­fline in designated examination centres this month (April). Even though syllabuses have been pruned, school-leavers have anxious times ahead. They have to score high marks in their chosen streams to ensure they enter the country's best undergrad arts, science, commerce and engineering colleges.
Inevitably, in a nation which has foolishly under-invest­ed in education and human capital development, competi­tion for admission into the Top 500 of the country's 45,000 undergrad colleges and 1,005 universities is intense. The total number of India's higher secondary school-leavers per year is estimated at 12 million. Against this, the Top 500 can at best admit 500,000 top-scoring school-leavers from across the country. To aspire to enter the best colleges, top­pers need to know which are the country's most-respected undergrad education institutions.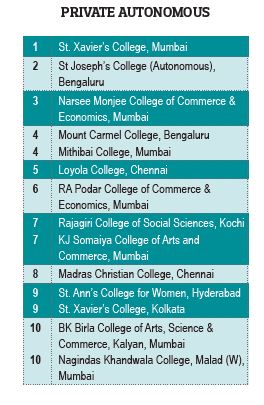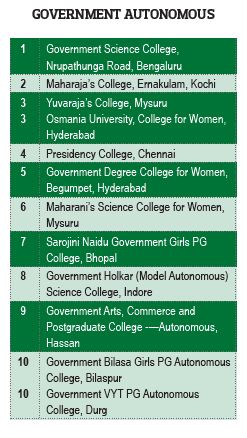 Therefore to inspire, aid and enable class XII students to select and aim for most suitable undergrad colleges, since 2018 EducationWorld has been rat­ing India's Top 500 Arts, Science and Commerce, and Engineering colleges on several critical parameters of edu­cation excellence and ranking them inter se. In addition for the past nine years, we have also been ranking the country's Top 300 universities and 100 private B-schools. The prime ob­jective of this elaborate exercise which involves field interviews spread over three months with more than 4,000 informed sample respondents (fac­ulty and final year students) is to aid and assist top-ranked school-leavers to choose the most aptitudinally suit­able higher learning institutions for continuing their education.
Admittedly, several other publica­tions including India Today, some business magazines and dailies also publish league tables rating and rank­ing the country's best higher education institutions. But we believe as an ex­clusively education-focused magazine of greater depth and experience of the education sector, EducationWorld is better qualified to provide context and analysis of our carefully curated league tables. Moreover, for ideologi­cal and accessibility reasons, unlike other publications, we rank public and private higher ed institutions (HEIs) separately. The rationale of this sepa­ration is that government HEIs pro­vide highly subsidised education and therefore, tend to be the first choice of school-leavers. However because the number of high quality (Central government) HEIs is very limited and they foolishly levy universal (instead of targeted) rock-bottom fees, their admission cut-off marks are sky-high and annual intake of students is very limited.
Therefore, the majority of school-leavers are obliged to choose between poor quality state government colleges and relatively high-fees private col­leges/universities, and tend to prefer the latter which are separate and dis­tinct. Hence we rank them in separate league tables. For the same reason in the EW league table of engineering colleges, the highly subsidised 22 Central government-promoted Indian Institutes of Technology (IITs) and 31 NITs (National Institutes of Technol­ogy) which routinely dominate engi­neering league tables of other publica­tions year after year, and require steep cut-offs for entry, are eliminated from the EW league tables.
Similarly our B-school rankings eliminate the capital intensive Central government-promoted IIMs (Indian Institutes of Management) which rou­tinely top all media rankings. Instead, we rate and rank private B-schools which are more accessible and afford­able. These carefully weighed consid­erations differentiate the annual Edu­cationWorld India Higher Education Rankings from the tediously deja vu HEI rankings of other media publica­tions.
Against this backdrop, we commis­sioned the well-reputed, Delhi-based market research and opinion polls company Centre for Forecasting & Research Pvt. Ltd (C fore, estb.2000) to poll well-informed educators and senior students countrywide to rate India's best Arts, Science and Com­merce colleges sub-divided into three categories — private autonomous, government autonomous and non-autonomous — on six benchmark parameters of higher education ex­cellence, viz, competence of faculty; faculty welfare and development; cur­riculum & pedagogy, including digital readiness; industry placements; in­frastructure and facilities, and lead­ership and governance quality. The scores awarded to the country's most reputed 500 Arts, Science and Com­merce (ASC) colleges by sample re­spondents under the six parameters were totaled to rank India's best ASC colleges. All parameters are accorded equal weightage, except the critically important parameter of competence of faculty, accorded double weightage of 200.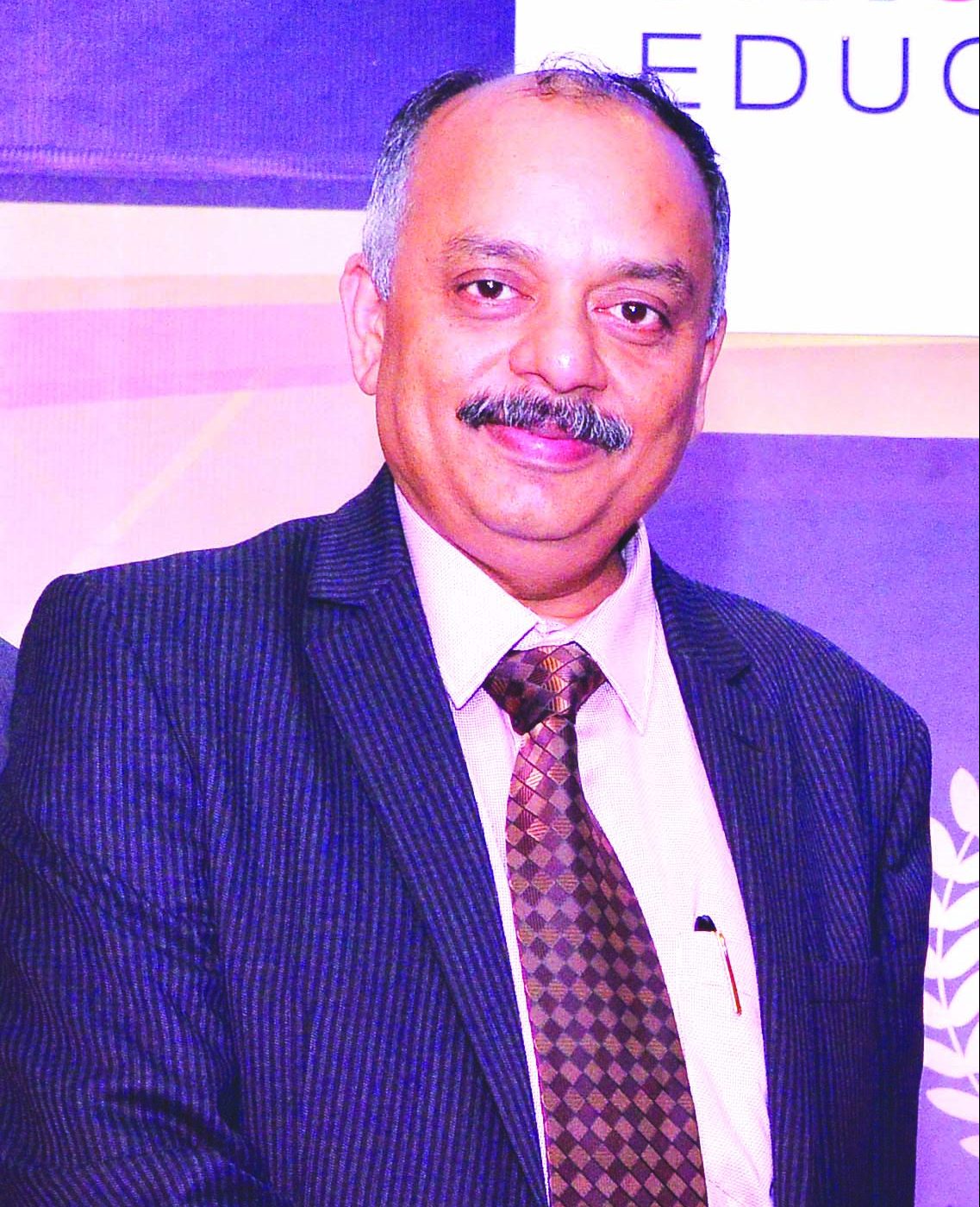 To constitute an ad­equate size sample respon­dents' database, our field personnel interviewed 1,789 faculty and 2,278 final year students of Arts, Science and Commerce col­leges and requested them to award scores under all six parameters of excellence to institutions other than their own. The scores awarded by the respondents under each parameter to colleges were totaled to rank India's best government autonomous, private autonomous and Top 100 non-auton­omous Arts, Science and Commerce colleges. Segregation of colleges into these categories is necessary to avoid apples and oranges type evaluation," says Premchand Palety, the found­er-CEO of C fore. An experienced market research and opinion polls professional who began his career with ORG, India's pioneer retail mar­ket research firm of the 1970s-2000, Palety, an alum of Punjab Engineer­ing College and Delhi's FORE School of Management, went solo with the promotion of C fore in the millennium year. Since then, the company which has 20 corporate clients countrywide has acquired several decades of ex­perience of conducting field research and opinion polls. C fore's clients in­clude Nestle, several political parties and Hindustan Times.
In the pages following, we present India's Top 200 private autonomous, Top 100 government autonomous and Top 100 non-autonomous Arts, Science and Commerce colleges. We believe that these league tables will aid and enable parents and school-leavers to choose the most suitable liberal arts higher education institu­tions for further study.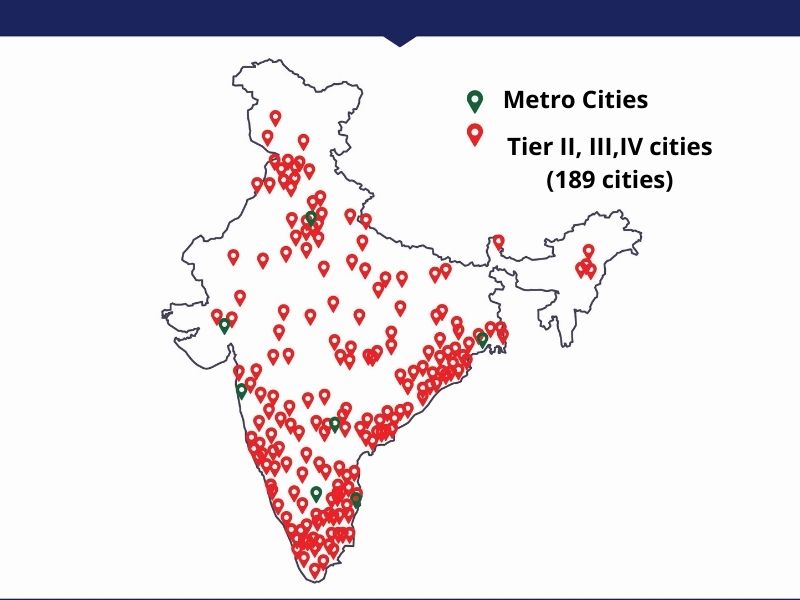 Restricted Content / Members Only
You cant read further without a subscription. If already a subscriber please Login or to subscribe click here