A large number of privately promoted undergraduate colleges with excellent reputation have not been granted autonomy and are tied to the apron strings of their affiliating university. The reluctance of government to cede full governance of excellent colleges to professional academics is typified by the anomalous status of St. Stephen's College, Delhi. Here are India's Top 100 non-autonomous colleges 2021-22
The Indian media dominated by beneficiaries of licence-permit-quota raj in higher education seldom debates or covers it. Yet pervasive control-and-command of institutions of higher education by the Central government in post-independence India has dumbed down the country's higher education system. None of India's 979 universities, some of them of over 150 years vintage, are ranked among the Top 200 in the authoritative annual World University Rankings of the London-based Quacquarelli Symonds (QS) and Times Higher Education (THE), while neighbouring communist China has seven universities ranked among the Top 200 of both rating agencies. A major cause is that India's State-dominated patchwork higher education governance system is a welter of confusion and contradictions.
For instance, the Delhi-based, Central government-funded University Grants Commission (UGC) which monitors, licences and controls all of India's 29,000 arts, science, and commerce colleges (10,300 engineering, technical colleges and business management institutes are controlled by the All India Council for Technical Education (AICTE)) has conferred academic and administrative autonomy on only 827 undergrad colleges that are high performance institutions and certified as such through an 'A' rating of the Bengaluru-based National Assessment and Accreditation Council (NAAC). However there seems to be no logical rationale for conferring autonomous status.
Consequently a large number of privately-promoted undergrad colleges with excellent reputation are not autonomous. They are compulsorily affiliated with and governed by parent universities strictly supervised by UGC. Conversely a large number of private colleges with arguably lesser reputation and learning outcomes have been granted full autonomy. Despite being awarded NAAC 'A' grading which is a mandatory precondition of autonomy, many are tied to the apron strings of their affiliating universities.
While these fine distinctions tend to be ignored by mainstream media such as India Today, Outlook among other news magazines which lump and rank them together, in EducationWorld — a specialist education-focused news publication — we believe it is incumbent upon us to acknowledge these fine differences. Therefore in our annual EducationWorld India Higher Education Rankings of the past few years we have been ranking privately-promoted autonomous, non-autonomous and government autonomous colleges in separate and distinct league tables.
This classification confusion rooted in the reluctance of government to cede full governance of education institutions to professional academics is typified by the anomalous status of St. Stephen's College, Delhi. Although this privately promoted institution is consistently ranked India's premier arts, science and commerce undergrad college by most media publications and is eminently qualified for full autonomy, it enjoys less autonomy than St. Xavier's College, Mumbai and indeed all 229 private autonomous colleges ranked in this issue of EducationWorld. While SXM has full freedom to set its syllabuses and curriculum, St. Stephen's is obliged to follow Delhi University syllabuses and its students are obliged to write examinations common to all affiliated colleges. This despite St. Stephen's higher total score (632) than St. Xavier's, Mumbai (612) in the latest EW league tables.
More important, St. Stephen's fees structure is controlled by the Central government-funded Delhi University. Therefore this top-ranked college is constrained from charging its majority upper middle class students market-priced fees, or to independently run self-financing courses to generate resources to provide meaningful scholarships to students from low-income households. Moreover it's hardly a secret that the board of governors and administration of St. Stephen's yearns for full autonomy, but left-liberal elements within the faculty have been consistently sabotaging the college administration's full autonomy supplications to the Union HRD (now education) ministry.
Why St. Stephen's of over a century's vintage, with proven academic and administrative capabilities, and routinely topping all media rankings, hasn't been granted full autonomy is one of the mysteries of post-independence India's complex higher education system, which has progressively deteriorated under the whimsical maladministration of quasi-literate politicians and IAS bureaucrats exercising power without responsibility. Given full licence to evolve into an autonomous institution, there is every likelihood this prestigious college would attract massive donations from its well-placed alumni, and accumulate a huge endowment corpus to provide generous scholarships to meritorious students from low-income households in the manner of Harvard, Stanford, Yale and other private American universities.
In this connection it's pertinent to note that in new millennium private universities such as Jindal Global, Ashoka, and Krea, over 50 percent of students are recipients of means-tested scholarships and bursaries. It's also noteworthy that over a decade ago a proposal to establish a Xavier's University of India, which would affiliate all undergrad Xavier and Jesuit promoted colleges nationwide, was mooted and generated great excitement — at least within EducationWorld. We featured a detailed ten-page cover story (EW March 2009) endorsing this promising proposal. But it was promptly shot down by the neta-babu brotherhood because nothing has been heard of it since.
Against this backdrop, the National Education Policy (NEP) 2020 presented to the nation on July 29, but now in cold storage because of gross official mismanagement of the Covid-19 pandemic, offers some hope of autonomy for all top-ranked undergrad colleges. The new policy document approved by Parliament, proposes the establishment of a novel Higher Education Council of India (HECI) as the apex body to supersede UGC and AICTE and regulate all higher education institutions countrywide.
Henceforth HECI will be an overarching umbrella body for all higher education — excluding medical and legal education — institutions. Four independent verticals — the National Higher Education Regulatory Council (NHERC) for regulation; General Education Council (GEC) for setting standards; Higher Education Grants Council (HEGC) for funding; and National Accreditation Council (NAC) for accreditation — are to be established under HECI. Public and private higher education institutions will be governed by the same set of norms for regulation, accreditation and academic standards.
Moreover the most beneficial recommendation for top-ranked but non-autonomous colleges such as St. Stephen's is the proposal to "phase out" the compulsory college affiliation with universities system within 15 years, and devising a mechanism for granting graded autonomy to all colleges. "Over a period of time, every college will either develop into an autonomous degree-granting college or a constituent college of a university," says NEP 2020.
The National Education Policy and in particular its common-sense recommendation that the compulsory affiliation system will be abolished and the road will be smoothed to confer autonomy on well-managed, top-ranked undergrad colleges, is undoubtedly sweet music to the ears of Prof. John Varghese, principal of St. Stephen's College. It's hardly a secret in the academy that Varghese is outraged that despite its vintage and consistently top rank in almost all media surveys, the government has not awarded St. Stephen's academic autonomy and it is still an affiliate of Delhi University.
Although despite several reminders, Varghese failed and neglected to reply to an emailed questionnaire, in a brief telephonic conversation with your correspondent, he expressed disappointment and bewilderment that St. Stephen's formal application to UGC for autonomy has been pending with the commission for "over three years" without any explanation for the delay. "You have to ask the Union education ministry why our application has remained unanswered for so long," he said.
When informed that Left academics in St. Stephen's are lobbying within UGC to deny the college autonomy, Varghese said this vocal minority within the college faculty "confuses autonomy with privatisation". Moreover while he welcomes the NEP 2020 resolution to liberally award autonomous status to NAAC 'A' grade colleges, Varghese is somewhat sceptical whether it will be "implemented in a hurry".
However there is some evidence that institutional autonomy is not highly prized in all colleges affiliated with Delhi University (DU). With DU being by far the largest recipient of UGC's annual budget (Rs.4,693 crore in 2021-22) most of its colleges are quite content with the status quo under which they receive handsome subsidies and grants from the parent university. This enables them to pay high Seventh Pay Commission salaries to their faculty while levying rock-bottom tuition fees to their mainly middle class students.
"Our non-autonomous status is not a great handicap because as a constituent college of DU we have considerable freedom to implement the university's common syllabus in framing and enhancing our curriculum. Autonomous status brings with it pressure to exercise financial autonomy and to raise tuition and other fees for capacity building and expansion. Our existing students' profile doesn't permit this. Moreover autonomous status necessitates investment in institutional and business management capabilities which would diffuse our focus on academics. Therefore we have not applied for autonomous status for our college as yet. This issue needs proper planning and debate and building a consensus first," says Dr. Bijayalaxmi Nanda, pro tem principal of Miranda House, Delhi (estb.1948), ranked India's #4 non-autonomous arts, science and commerce college in EWHIER 2021-22.
Nanda's equanimity about the limited autonomy of the blue-chip Miranda House is perhaps also influenced by the #1 rank that the National Institutional Ranking Framework (NIRF) — "a facts and data based annual audit" — conducted by the Union education ministry, has awarded this women's college for the past four years. "It's important to thoroughly understand the full implications of autonomous status to be able to derive its full benefits," says Nanda, a political science postgrad of Utkal, Delhi and Jawaharlal Nehru universities who signed up in 1993 as associate professor of political science and was appointed acting (pro tem) principal of this premier college three years ago.
Likewise, Dr. Minu Madlani, principal of the K.P.B. Hinduja College of Commerce, Mumbai (KPBHCC, estb.1974), which has risen high in the esteem of sample respondents of EWIHER 2021-22, and is ranked #6 nationally and #1 in Maharashtra and Mumbai, is not in a hurry to be awarded autonomous status either. "I am delighted that your knowledgeable sample respondents have ranked KPBHCC among India's top undergrad colleges and #1 in Maharashtra and Mumbai the financial capital of the country. I am especially pleased that our college has been awarded the highest score nationally under the parameter of faculty competence. This is because 70 percent of our faculty has Ph D qualifications and the other 30 percent are researching their doctoral theses. We owe our overdue promotion this year to rising public awareness of the college's excellent industry connect and international academic collaborations because of the unreserved encouragement and support we receive from the transnational Hinduja Group of companies. We have been able to leverage this connection to get the best internships and placements for our students," says Madlani, an alumna of Mumbai University who acquired valuable teaching and admin experience in Jai Hind College (1988- 2005) and as principal of L.S. Raheja College (2005-13) prior to her appointment as principal of KPBHCC in 2014.
According to Madlani, the college has not yet applied to UGC for autonomous status because the buildings and infrastructure of this 47-year-old college in the heart of downtown Mumbai where room for expansion is very limited, may not meet NAAC specifications for A grade colleges. "With the full support of our board of governors, we have recently begun implementing a major Rs.250 crore building and infrastructure modernisation plan. When this project is completed within the next two-three years, we will be fully qualified for autonomous status. NEP 2020 has made several excellent proposals for higher education reform and development. We intend to take full advantage of them," adds Madlani. Currently this college has 6,000 mainly undergrad students mentored by 70 full-time and 50 visiting faculty on its muster rolls.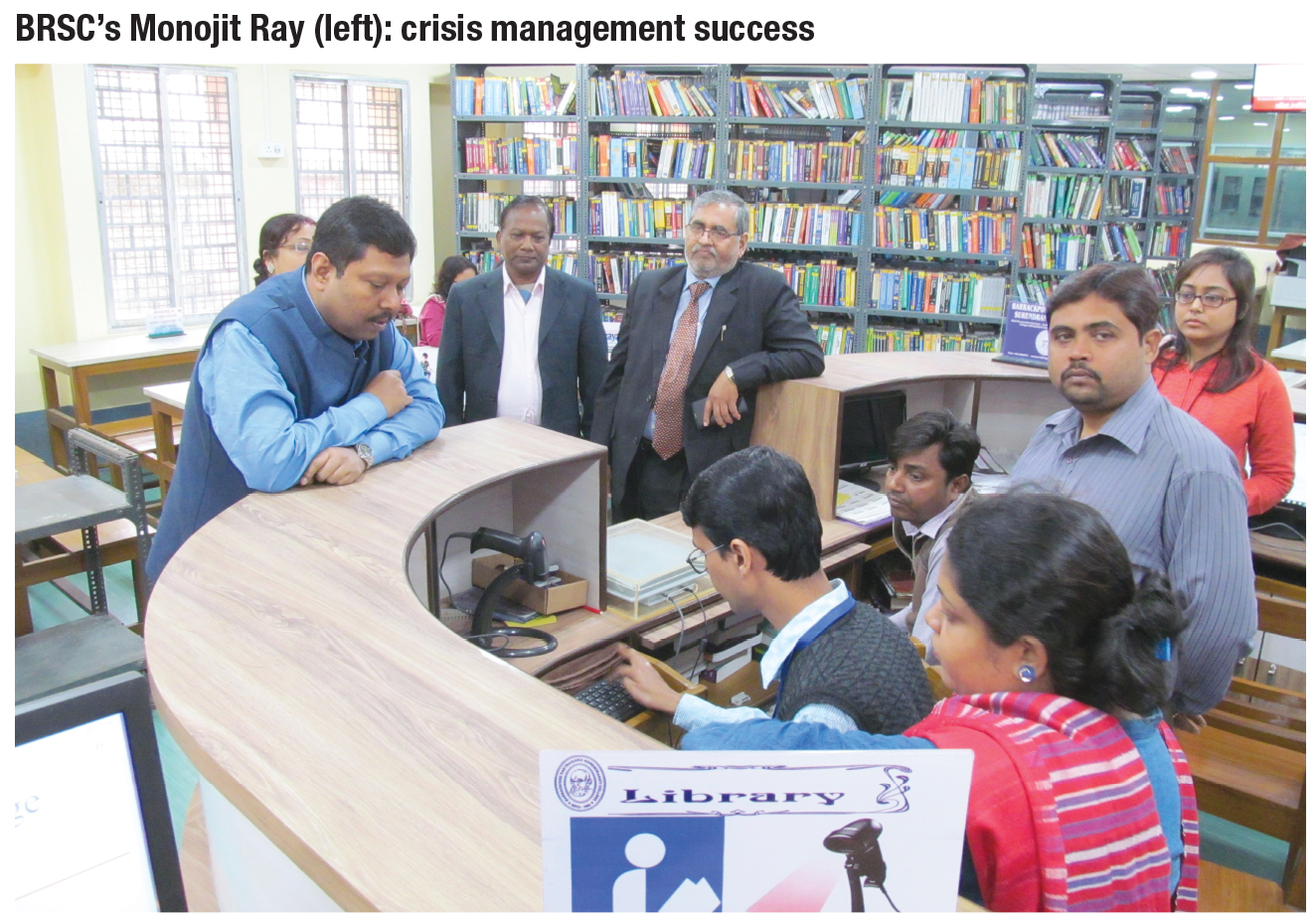 Another arts, science and commerce college that is content with the time window given by NEP 2020 to transform into autonomous HEIs is the Barrackpore Rastraguru Surendranath College, West Bengal (BRSC, estb. 1953) which has been awarded a big promotion in EWHIER 2021-22. Awarded modest national rankings of #21 in 2018-19 and #18 in 2019-20, this 67-year-old college has been voted India #11 and #2 in West Bengal (pop. 93 million) this year.
Monojit Ray, secretary and CEO of BRSC which has 6,000 students and 156 faculty on its rolls, attributes the rise of the college in the public esteem to the management's quick response to the Covid-19 crisis. "The farsightedness of our Board of Governors who gave their full support to introduction of online classes, and the quick receptivity of faculty and students to digital teaching-learning are the main factors behind the rise of BRSC in the esteem of the academy and informed public. Simultaneously we took early and effective initiatives to introduce health and safety measures to safeguard teachers, students and staff by adhering to all ISO 45001:2018 standards for which we received a certificate in January 2020 i.e, before imposition of the nationwide lockdown on March 25, 2020," says Ray, a chemistry postgrad of Calcutta University who served as professor of chemistry at Nabdwip Vidysagar College, Nadia (West Bengal) for 17 years (1999-2016) before being appointed principal and controller of examinations at BRSC.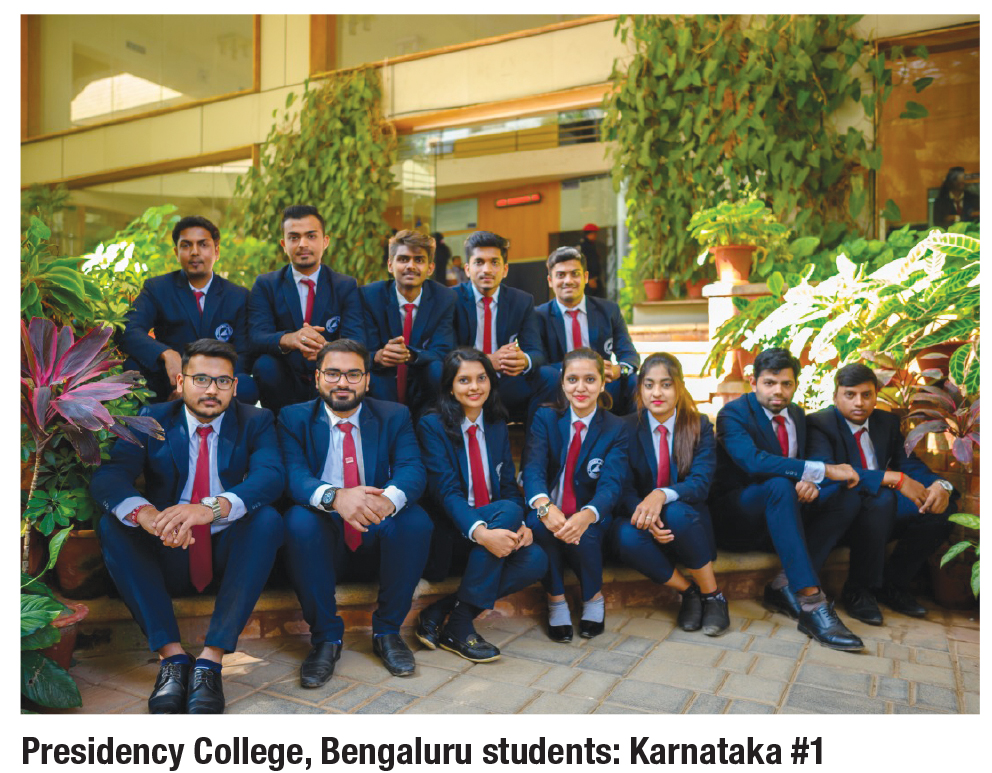 The number of non-autonomous colleges that are sufficiently well-known and well-reputed to be listed in EWIHER 2021-22 is small — barely 127 — because low-profile institutions evaluated by less than 25 sample respondents are disqualified from inclusion. The vast majority of India's 55,000 junior and undergrad colleges are modest, non-descript institutions tied to the coat-tails of their affiliating universities. Therefore the annual EW league table of the country's most reputed non-autonomous colleges serves the useful purpose of identifying the best among them.
Moreover readers should bear in mind that arts, science and commerce colleges that are modestly ranked in the national league table may well be top ranked in their host states. For instance the Sri Agrasen Kanya P.G. College, Varanasi ranked #24 nationally is #1 in Uttar Pradesh (pop. 215 million), and the Hawabagh Women's College, Jabalpur ranked #65 nationally is top ranked in Madhya Pradesh (pop.86 million). In short, all institutions included in EW's league table of India's Top 100 non-autonomous colleges are head and shoulders above the rest.
Also read: India's top-ranked private autonomous colleges 2021-22