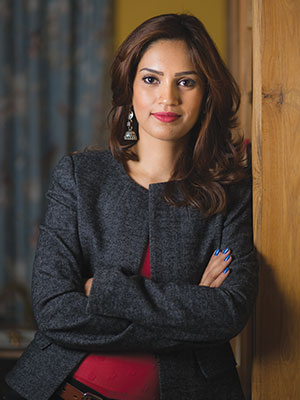 Ekta Sodha — CEO, Cadmus Sodha Group of Schools, Jamnagar
A postgraduate in education, international leadership and management of Newcastle University, UK, Ekta Sodha is the Jamnagar (Gujarat)-based CEO of the Cadmus Sodha Group of Schools, a chain of five affordable K-X schools in Gujarat with an aggregate enrolment of 5,500 students and 550 faculty.
NEP 2020 overview. The government has done an excellent job in stating the problem, and a problem well stated is half solved. However, I have reservations about even half of what's promised seeing light of day by 2025.
Switch of K-12 schools to online/blended learning during the current Covid-19 crisis. The switch of schools to online learning has largely been inefficient and there's likely to be a major drop in students' learning outcomes. Children can only benefit when online learning is disseminated as a blend of synchronous and asynchronous learning. However, I believe blended learning is the future of education.
Increased government interference in fees and online education delivery of private schools. The outlook of government towards private schools is heartbreaking. How can government be so insensitive as to expect us to continue delivering education without paying salaries to our teachers and staff? Just like any commercial entity, schools need funds to run day-to-day operations. Moreover, the divide between parents and school communities is growing wider and denting our mutual trust which has taken years to establish.
Cadmus Sodha Schools initiatives. We have designed innovative age-appropriate online pedagogies and intensively trained our teachers to use them. For young learners, we are using skill-based online worksheets and for higher classes, high quality audio-visual content. Moreover, our teachers are counseling students on a regular basis.
Top 3 proposals for re-inventing India's K12 education system.
Redesign syllabuses to promote skill-based learning and logical, analytical, critical and creative thinking. Rote learning should be discouraged.
Promote industry-academia interaction by incentivising schools to collaborate with industry and vice versa.
Design pedagogies which can be easily adapted to face to-face schooling as well as remote learning.
Read the full story here on 25 leaders reinventing K-12 education