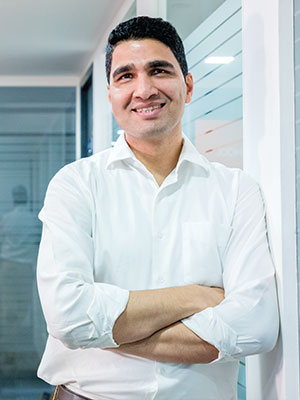 Sumeet Mehta — Co-founder, LEAD School
Sumeet Mehta is co-founder and CEO of Leadership Boulevard Pvt. Ltd (estb.2012), a company which offers its LEAD School academic solutions to four owned and 800 partner schools across the country. An alum of the Punjab Engineering College and IIM-Ahmedabad, Mehta was a top-rung executive at Proctor & Gamble, Singapore, and former CEO of Zee Learn.
What is your overview of the NEP 2020 released recently?
Overall, the policy is forward looking and has introduced path-breaking reforms. Two stand out: recognising the importance of early childhood education with the 5+3+3+4 schooling formula, and the flexible entry and exit proposal and breaking down barriers between arts, commerce and science streams. This will herald a new era of cross-disciplinary learning.
How satisfied are you with the switch of K-12 schools to online/blended learning during the current Covid-19 crisis?
It is heartening to see how schools, teachers, parents and children have responded swiftly and positively to the pandemic and embraced online learning. Learning in the physical world with a peer group is ideal, but in the given lockdown situation, we have been able to develop a model of online learning that comes close.
The past few months have witnessed increasing government interference in fees and online education delivery. How much damage has this caused to private schools?
Shifting and often unclear government directives have generated confusion among parents and educators. These directives have persuaded some parents that they don't have to pay school fees. This has thrown private schools into disarray because they rely on fees to pay teachers, staff salaries and loan EMIs.
Further, blanket bans on online learning have nullified the efforts of schools to provide uninterrupted learning to students. Since then the courts have intervened to allow schools to charge tuition fees and continue online learning but the damage was done. Confusion prevailed, learning was interrupted, and schools and parents got into a tussle that has eroded mutual trust. All this is not good for the education ecosystem.
Also read: Abandon rote learning to prepare children for 'Post-memory' age
What are the major initiatives LEAD School has recently taken to upgrade teaching-learning?
Even before the government imposed the 21-day national lockdown, LEAD School — one of the fastest-growing technology-enabled academic systems in India — had launched its unique [email protected] programme on March 16. Online classes under the programme have generated approximately 20 million video views. This initiative has made remote learning accessible to students in over 800 affordable private English-medium schools. We have also trained over 15,000 teachers during the past four months through the online mode.
What are your Top 3 proposals for reinventing India's K-12 education system? NEP 2020 has documented most of the ideas needed to reinvent K12 education. If we implement even 50 percent of the intent of the document, we'll take a big stride forward. However, I want to see more public private partnerships because that's the fastest way to improve the quality of the country's 1.2 million government schools.
Read the full story here on 25 leaders reinventing K-12 education