Whispers in the Dark , By Ruskin Bond, Penguin
Well-known children's author Ruskin Bond presents age ten-plus fans with yet another collection of strange and dark stories. In this riveting anthology children will find themselves caught between black hair-loving jinns with stretchable arms and vampires which will send shivers down their spines.
While some of the stories make for light reading, others are eerie. Bond seems to have derived his inspiration from some of India's ghost folk tales, adding his own unique spooky spin to them. Meet Jimmy the Jinn who has trouble keeping his hands to himself; the mischievous Pisaach, and Churel who haunt the pipal tree, and a bloodthirsty vampire cat and wereleopards.
Bond fans may find some of the themes and characters familiar — like the faceless schoolboy ghost on the hill — but the book is a delightful read with twists and turns on every page.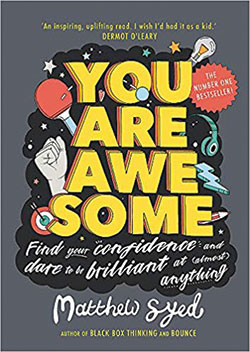 You are Awesome, By Matthew Syed, Wren and Rook
This self-improvement guide by Matthew Syed, British journalist and men's singles table tennis champion at the Commonwealth Games (1997, 2000 and 2001), helps children introspect, reflect, build on their strengths and dares them to be brilliant at (almost) anything.
A two-time olympian and author of Black Box Thinking and Bounce, Syed provides useful advice on how children can confront their fears and insecurities. Through citing real-life examples such as basketball legend Michael Jordan, he encourages children to step out of negative 'I-can't-do-it' attitudes and develop growth and development mindsets.
An inspiring book, attractively designed with engaging graphics and varying typefaces.
Enid Blyton Bright Sparks, Hachette India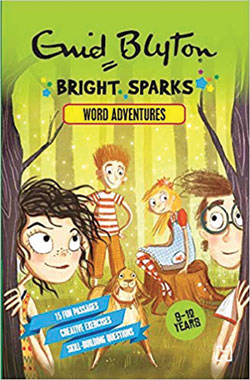 Most parents would undoubtedly love to introduce their children to one of the world's favourite children's authors and combine it with language and vocabulary development. Hachette India has published an excellent series which focuses on language development using excerpts from Enid Blyton's books. The Enid Blyton Bright Sparks series, targeted at 9-12 year-olds, comprises four books — Adventures in Reading Comprehension, Mysteries of Grammar and Writing Skills, Let's Go Puzzle-Solving and Word Adventures.
Each book contains passages from Blyton's most-loved novels, followed by word puzzles and exercises. They provide an excellent introduction to Blyton's iconic characters — the Famous Five, Secret Seven, and St. Clare's — as well as an opportunity to enhance children's language skills. This series is likely to get them interested in reading Blyton's best-selling novels which since the 1930s have sold more than 600 million copies.