Career counselling platform, Mindler recently conducted a survey titled "The voice of Students and Educators on how the Board Exams should be managed in 2021" to understand the student and educator perspective on how the upcoming board exams should be managed.
As per the poll report conducted on 15421 student and 2134 educators, 44 percent of the student respondents voted for board exams to be cancelled altogether and are inclined towards students being promoted on the basis of internal assessment by their respective schools. About 27 percent of the educator respondents also agree that cancelling board exams is the best option.
18 percent of the students suggested that board exams be conducted online while 31 percent educators believe that board exams should be held online.
Around 19 percent students would prefer board exams to be postponed for a few months and 15 percent of the educator respondents also believe in postponing the board exams.
Only 17 percent of the student respondents would like to go ahead with the planned schedule as is and 26 percent of the educator respondents also believe that no change should be made in the planned schedule.
Education board-wise analysis of student voice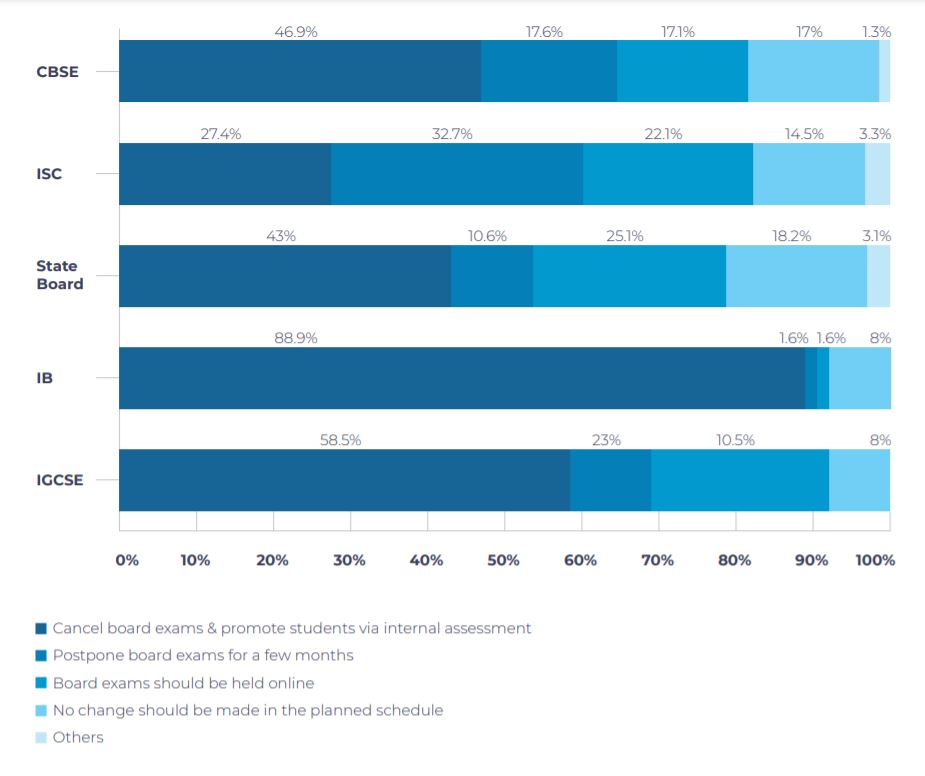 According to Mindler, if board exams are held online, it would provide safety & security to the students, exams can be held on time and won't disturb the college admission cycle for students. On the other hand, many students would not have access to internet making it a challenging task to administer exams online.
The career counselling platform also added that postponing exams can be a feasible option and will give authorities time to make the necessary preparations to conduct the exams in a safe environment. Read the full report here: Poll Report
Also read: Updated status of Class X and XII board exams
National
,
News