As we all know that Covid-19 pandemic has affected all the sectors in an unexpected way. Amongst all, one of the most affected sectors was the education sector. The transformation in the educational sector was seen quickly enough but the subject of conducting assessments was tricky. Still, there is confusion in holding exams and tests in the new environment. Some colleges and universities have postponed the exams, while some conducted them through online mediums; some took it offline as they did not have enough resources to conduct examinations online. But, as the pandemic duration is uncertain, the exams cannot be postponed indefinitely.
The survey showed that 36 percent undergraduate and 24 percent graduate students are the ones who paraphrase from the internet without footnoting, 38 percent undergraduate and 25 percent graduate students are the ones who paraphrase from books without footnoting and 7 percent undergraduate and 4 percent graduate students are the ones who copy nearly word to word without citation.
The major hurdle faced during online exams is cheating. Hence, to avoid cheating we at Learning Spiral combine several well-known technologies. Remote Proctoring, Secure Browsing, Remote Candidate Authentication, Data Encryption during transit, and Record and Review Proctoring, etc. These technologies have become a popular digital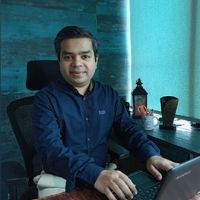 solution for holding credible online assessments with automated and live violations monitoring. Using these technologies, drastic minimization in online cheating was observed.
Commenting on this, Manish Mohta, MD – Learning Spiral said, "We conducted a survey on online cheating in which we found that 73 percent of students cheat during online examinations but this rate was minimized to a mere 13 percent after using advanced technologies. We wish to achieve more and provide better solutions."
National
,
News