-Paromita Sengupta (Bengaluru)
Varun Jain is founder-CEO of the Bangalore-based Miles Education Pvt. Ltd (ME, estb.2011, head count: 600). Miles Ed is an an edtech company that provides undergrads and working professionals training — in hybrid mode — to acquire globally accepted accounting certification (CPA, CMA, CFA, FRM) of the American Institute of Certified Public Accountants (AICPA), Institute of Management Accountancy, Chartered Financial Institute and Global Association of Risk Professionals.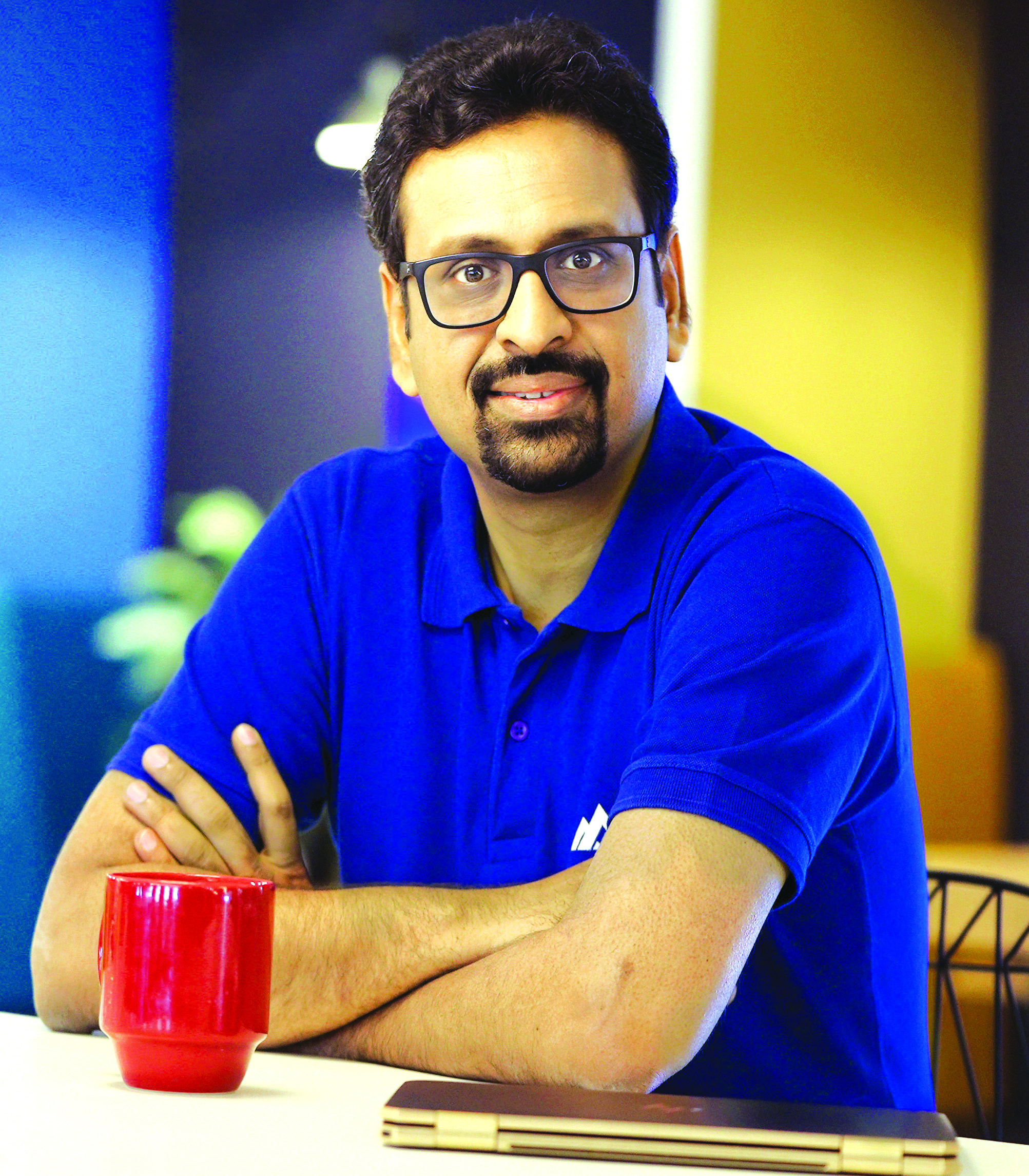 In the past 12 years, Miles Ed has established offices in Dubai, New York, Chicago, Los Angeles, Delhi, Bengaluru, Ahmedabad, Chennai among other cities worldwide. It has also signed agreements with over 70 universities and autonomous colleges in India and the US, and partnered with over 220 multinational corporates to train their employees. To date, Miles Ed has upskilled over 40,000 youth worldwide.
Newspeg. Last August, Miles Ed launched its Pathway to Work initiative in the US for its first cohort of 27 CPA certified professionals.
History. A commerce graduate of the Indian Institute of Management & Commerce, Hyderabad, Jain began his career in 2006 at Deloitte, Hyderabad.
That very year, Jain emplaned for the US to write the AICPA's CPA exams and qualified as a Certified Public Accountant. The CPA certification fetched him a high-profile job as an investment banker with Morgan Stanley, Mumbai. When the company issued a transfer order to the London office in 2009, Jain put in his papers to transform into an agent of change in India.
Two years later after researching and designing curriculum content, ME was registered. Its mission is to Make an Impact, promote Leadership and teamwork and Excel in the Services (Miles) it provides. In 2016 Jain signed up for Harvard Business School's senior executive leadership program.
Direct talk. "There is huge demand for CPAs in India. Already unimaginable accounting work is being outsourced to India from around the world. The objective of Miles Ed is to build a talent supply chain and transform India into a powerhouse for finance & accounting professionals. Currently, India is known as the world's best back office for IT services. By tapping into India's huge pool of finance and accounting talent, we can strive to become the world's best back and front office for accounting services as well," says Jain.
Future plans. Looking ahead, Jain believes that the world is his oyster. "Currently there is a huge shortage of accountants in the US with close to 60,000 job openings for certified CPAs. Seizing this opportunity, I intend to focus on training accounting professionals for the CPA programme. My target is to train and certify 100,000 CPA professionals over the next five years," says Jain.