Category: Experiential Education
Delhi-based AFS Intercultural Programs India (estb. 2005) is a voluntary, non-government, non-profit organisation which provides immersive intercultural experiences to AFS programs to empower students, educators, 18+ participants and people from all backgrounds with essential global skills and the passion for making a difference to develop the knowledge, skills and understanding needed to create a more just and peaceful world. Inspired by its 'learning to live together' philosophy, AFS' study abroad/exchange programs are designed to develop students' life skills, intercultural understanding and global outlook.
Having recently completed its fifteenth year, AFS presently has 60 AFS Network Organizations and 50,000+ volunteers worldwide and has forged alliances with over 5,000 schools across the world including 200+ in India.
AFS India Leader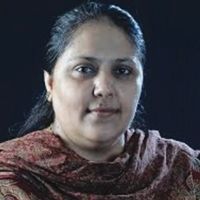 Divya Arora
National Director
A Sociology (Honours) graduate of Jesus & Mary College, New Delhi with a postgraduate qualification in Social Work of Jamia Millia Islamia (New Delhi), Divya Arora signed up with AFS as a Project Coordinator as soon as it established its India office in 2006 and was appointed National Director in 2009. She has over 25 years of rich and varied experience in the education, NGO, hospital and export sectors.
Parameters
Programme design & quality
Wide selection including year-long and short-term programs specially designed for secondary school students. International student exchange programs are arranged between schools in India and AFS partner countries worldwide.
Programs for young adults (18+ years) are designed to develop personal, interpersonal cultural and global skills.
The Global Competence Certificate (GCC) programs help develop international global competencies in students, professionals, educators and more to achieve the goals of self-awareness, emotional intelligence and intercultural understanding.
Available in seven languages, the GCC program provides intercultural learning and cross-cultural adjustment training to increasingly diverse and internationally mobile students/participants.
Content
AFS' study abroad programs provide secondary students intercultural learning experiences supported and facilitated by well-trained staff and volunteers.
The Student Learning Journey and Curriculum enables children to quickly adjust with their host family and school, develop communication and leadership skills.
Programs focus on developing life skills; universal human values; interpersonal relationships; intercultural knowledge and sensitivity and global issues awareness.
Training support
AFS conducts orientation sessions before, during and after each study abroad/exchange program.
AFS Intercultural Link Learning Program enables volunteers and staff to develop intercultural understanding and learn about contemporary education theories and practices.
Through monthly learning reflections (MLR) and contact program, volunteers strengthen their relationships with students and host families.
Innovation
A monthly contact program with students and host families.
Introduced Student Learning Journey and Curriculum for students to develop a deeper appreciation of cultural differences.
AFS Host Family programs prepare host family members to transform into well-informed global citizens.
Value for money
A Monthly Learning Reflection program is added for AFS Study Abroad Participants.
Introduced Student Learning Journey and Curriculum for students to develop a deeper appreciation of cultural differences.
Offers students structured and facilitated intercultural learning journeys that equip them with global competence.
Offers youth real-world social impact and changemaking exposure through training, activities and projects. Equips them with essential global skills they need to contribute to the society and the world.
Customer satisfaction
"My one-year AFS program was amazing. It gave me a lifetime of personal and professional friendships and developed my social skills, cross-cultural openness and leadership skills." – AFS Study Abroad participant.
"It was a wonderful experience which has boosted my interpersonal skills, global awareness and problem-solving capability." – AFS 18+ participant in India.
Impact assessment
Enhanced knowledge and understanding of the host country's culture and social mores, and exposure to native language.
Students report less anxiety when networking with people of other cultures.
Children build new, long-lasting friendships across religious, cultural and linguistic divides.
According to a recent Global AFS Alumni Survey, 87 percent of alumni believe the program helped them become active global citizens while 83 percent said their study abroad experience motivated them to better understand global challenges.
Contact details
www.india.afs.org
[email protected]
+91-8586-925-130