The students and teachers of St. Mary's High School, Kalyan create history as they recreate the concept of Dashavatar in a visually captivating movie with special effects, excellent dramatisation and captivating soundtracks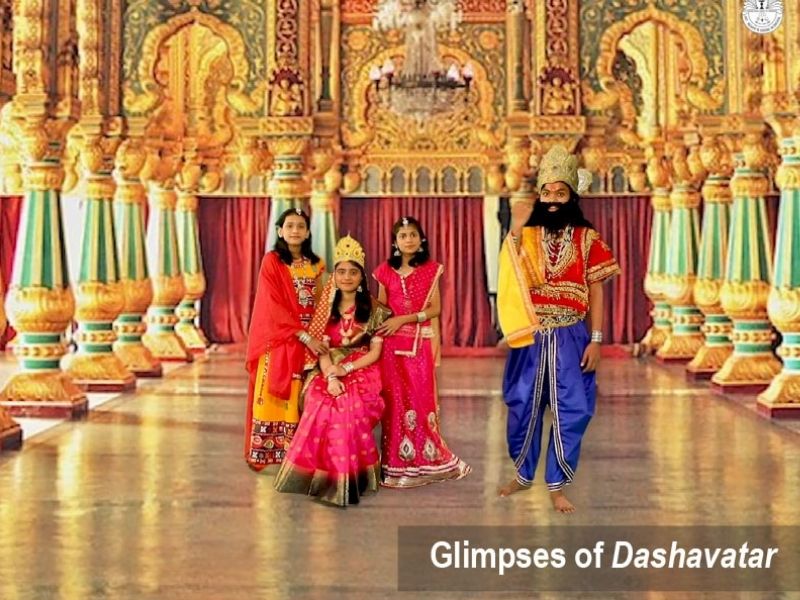 On the auspicious occasion of Akshaya Tritiya and Eid on May 3, 2022, the St. Mary's High School, Kalyan team launched its in-house production "Dashavatar" to mark its annual day function that will remain etched in our memories forever.
Dashavatar signifies the changes in era, the diverse forms of Lord Vishnu and how humankind has evolved through the eras to adapt to change. The theme was selected keeping in mind post-Covid learning environments which reflect the sentiment of accommodation of new thoughts and ideas to cope with change.
Conceptualised by AryaGlobal's Director and well-known educationist Dr. Neelam Malik, the thoughts behind Dashavatar. were carefully executed by an experienced team comprising Directors Pratik Bhosle; Mrs. Divya Borse and Mrs. Debashree Mukherjee for screenplay and Varsha Vishe and Nishad Joshi for dialogue and music.
St. Mary's has set the ball rolling to adapt the National Education Policy. This Annual Day is a skill-building activity, a career development project to help students discover their talents and dabble in hobbies today or for the future and to tread the path of integrating technology with learning proposed in the NEP," said Dr, Neelam Malik speaking on the occasion.
St. Mary's High School has a well-established teaching pedagogy that focuses on value education. By integrating technology with learning, Dashavatar was a unique effort to introduce children to India's rich culture and heritage.
The final performance was the result of six months of sheer hard work put in by the students, parents and teachers of St. Mary's High School who underwent rigorous training from renowned theatre artistes in acting, stage tactics, lights, costume, music score and special effects. All students were given a chance to contribute based on their aptitudes and skills.
Commented Bharat Malik, Chairman of AryaGlobal: "This experience has helped children understand the importance of teamwork and that to achieve something great, one needs to engage in creative thinking. Children have learnt the importance of patience and the value of research in making a great movie. They have also learnt the nuances of stagecraft and dialogue delivery."
"We always aim to provide a holistic learning experience by integrating life skills. With Dashavatar, our students discovered their love for dramatics and understood the hard work that goes into producing a movie. I thank our parents for giving their whole[1]hearted support and consent for their child's participation," said the school Principal Divya Borse.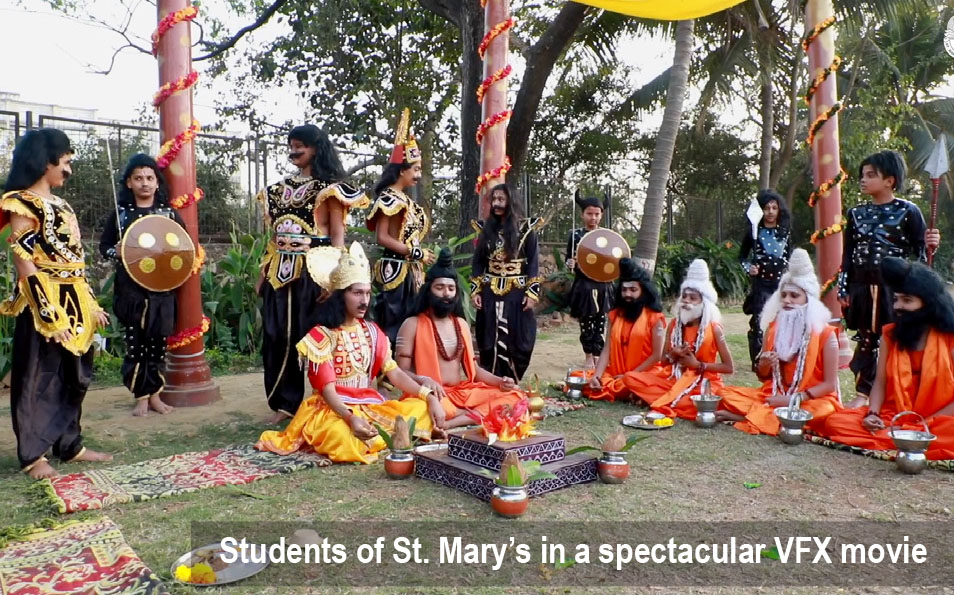 CEO Dr.Vinda Buskute added: "Adapting to change is the essence of growth and happiness and this is evident in our scrip[1]tures. We are witnessing the same in our students as they equip themselves to adapt to vocational skills required today."
St. Mary's High School, Kalyan is recognised as the No. 1 Budget School in India by Education Today and India's No.1 State Board School in Digital Advancement.
As Dr. Neelam Malik rightly says: "It is possible to achieve the impossible. The challenge is for us to take it forward, as success is not the end but a journey undertaken."
Dashavatar – an AryaGlobal production featuring the students of St. Mary's is open for all to view on YouTube.
https://www.youtube.com/watch?v=n00uwCB3_ho