With 2018, almost coming to an end, this year has been great for all the new digital experiences that have hit the markets. Celebrating the continued success into the digital space, we bring to you the top 10 best gadgets of 2018.
Amazon Echo
This is an amazing gadget that has hit the digital space lately and has already become popular among the people. With Amazon Echo you can easily talk/ order through Alexa — a virtual assistant created by Amazon to play music, ask questions and even control smart home devices instantly.
Price: Rs. 9,999-Rs. 14,999
Lenovo Yoga 920 Vibes
The Lenovo Yoga 920 Vibes, as the name suggests, is an amazing convertible laptop that can twist itself like a yogi, and hence the name. You can not only use the Yoga 920 Vibes as a traditional laptop but also fold it into a tablet. Its features also include the 360-degree surround hence a perfect getaway for your entertainment programmes.
Price: Rs. 1, 49,999
Google Chromecast
Chromecast built-in is a technology that lets you cast your favorite entertainment and apps from your phone, tablet or laptop right to your TV or speakers and you can binge on many streaming services, for your favorite shows ranging from Netflix to YouTube and even Google Play.
Price: 3, 399
VR headset from Samsung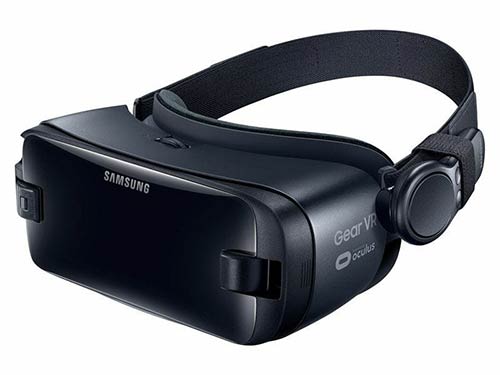 Powered by Oculus the light weight mobile virtual reality headset, you can have an amazing 360 degree virtual world experience. The Gear VR remote controller is designed to be used with one hand to help you navigate virtual reality with ease. An updated model, SM-R324, with support for the larger Galaxy S8 was unveiled by Samsung recently.
Price: Rs 4,289
Apple airpods
A revolution in the usage of headphones, Airpods can connect automatically with your iPhone, Apple Watch, iPad, or Mac. Audio starts playing as soon as you put the airpods on and pauses when you take them out.
Price: Rs. 12,508
Sony MHC-V81D
With seven speakers fit into Sony MHC-V81D promises high-quality sound and 360° party light. The MHC V81D has a DVD Player, FM Radio support, Bluetooth and NFC connectivity, karaoke and gesture-based options making a great gadget for your home parties.
Price: Rs. 51,990
Amazon Echo Spot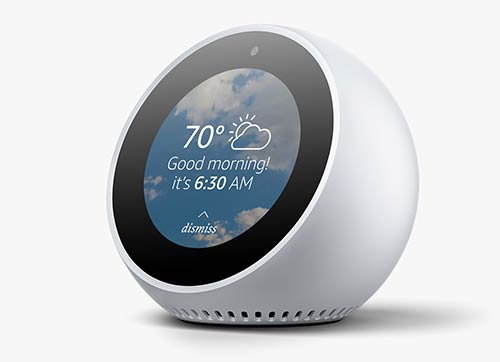 Amazon's Echo Spot can fit anywhere in your home and with its far-field voice recognition and the help of Alexa does everything expected from a smart speaker. The added benefit is that its smart display also lets you make video calls, watch news bulletins, play music, watch videos, see your calendar, to-do lists, view your Facebook photos, and much more.
Price: Rs 12,999
Apple Watch series 3
Apple Watch Series 3 features a cellular connection, allowing you to use the smart watch free from an iPhone or WiFi network and helps you make voice calls, get texts, and stream your music.
Price: Rs. 28, 899
Jabra Elite 65t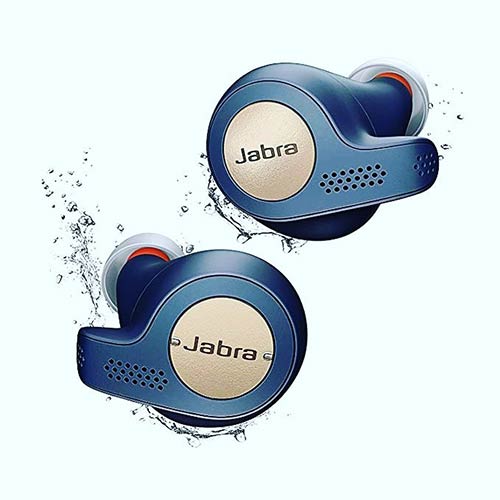 The Jabra Elite 65t is truly versatile wireless earbuds with a good battery life, a stable fit for sports and easy fit in pockets and water resistant to help enjoy music and take calls without much ado anywhere in any situation.
Price: Rs. 12,999
Microsoft Xbox One X
A must have for all hardcore gamers, with Microsoft Xbox One X is a powerful game console with which you can play exclusive games like Halo, Gears of War, and Forza, with an upper hand over Sony PlayStation 4 Pro users.
Price: Rs. 44,990