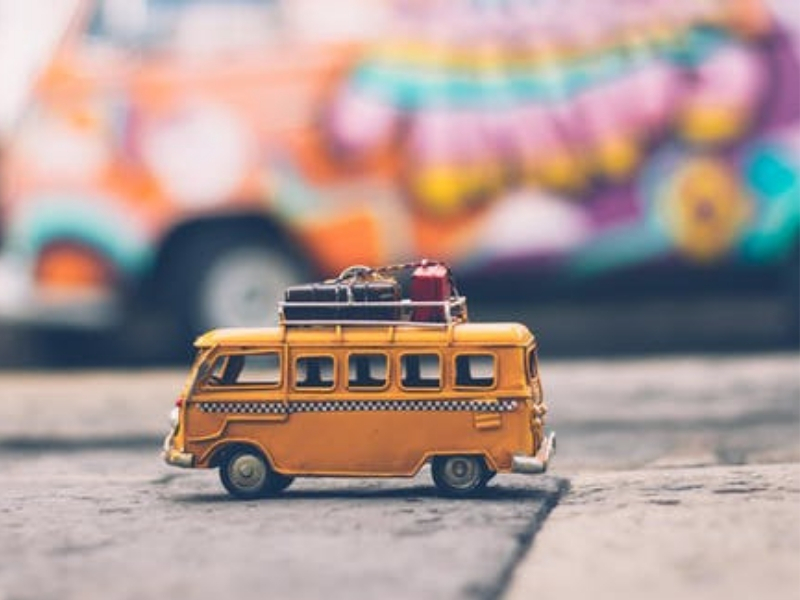 Most of us are seated at our desks, and spend hours in front of the computer screens, immersed in work throughout the week. Despite looking forward to walking on the hot sandy beaches, getting drenched in the scenic waterfalls, or driving across the green plantations, we are apprehensive about travelling because we can't get away from work for too many days. However, there are quite a few exotic destinations or getaways in south India for the city folks to unwind and rejuvenate themselves. We bring to you ten best weekend getaways in South India.
Coonoor
Coonoor – an absolute visual treat to the eyes – is a hill station in Tamil Nadu popular for its tea estates in the surrounding Nilgiri hills. There are several tourist attractions you can visit here. The Sim's Park has a collection of over 1,000 plant species and is partly developed in the Japanese style. The Dolphin's Nose Viewpoint which is 10 km from Coonoor provides a panoramic view of the Nilgiri Hills and Catherine Falls. Tourists can also trek from Lady Canning's Seat to Dolphin's Nose. Also there are a number of heritage plantation-style bungalows here that accommodate tourists.
Puducherry (Pondicherry)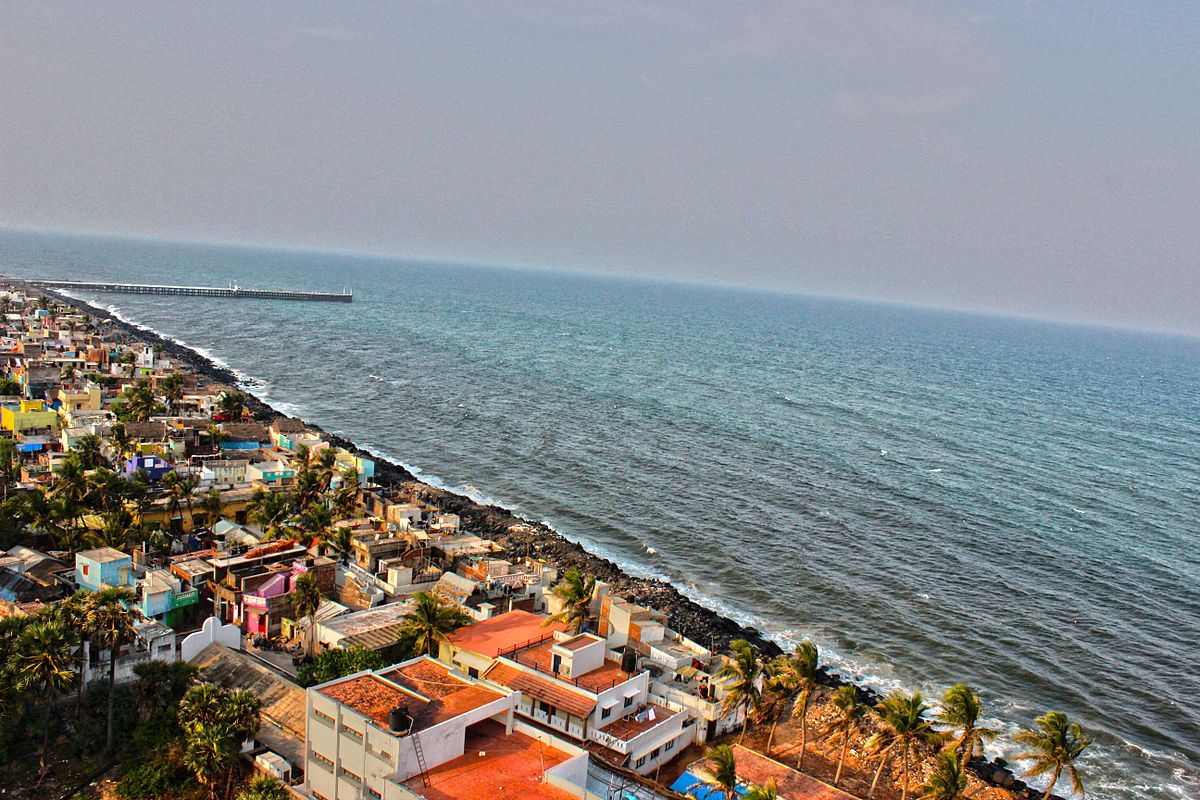 Pondicherry (or Puducherry), is a Union Territory town bounded by the southeastern Tamil Nadu state which has preserved its French legacy with tree-lined streets, colonial villas and boutiques. Puducherry can be a great two day get away and can be quite adventurous. While in Puducherry, tourists can indulge in various activities such as scuba diving and surfing. Also, Auroville – founded as a universal town for harmonious living, is a great place to visit. There are many French-flavoured, family-owned guest houses that will make for great accommodation.
Mysore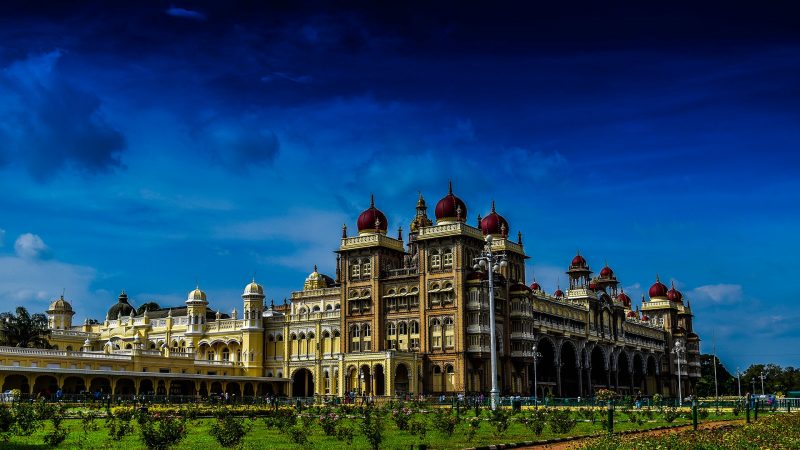 For all the history geeks and nature lovers, the historically significant city of Mysore is an outright treat. Besides its lush gardens and historical sites, Mysore is famed for the unique way in which it celebrates the festival of Dussehra. During Dussehra, people throng to in large numbers for a massive procession. The major attractions here are: Mysore Palace, the Mysore Zoo, Brindavan Gardens, Jaganmohana Palace, Sand Sculpture Museum, Chamundeshwari Temple, Blue Lagoon, Rail Museum, Regional Museum of Natural History, and St. Philomena's Church. Also one can try go-karting at Chamundi Hills. There are small-high range hotels for accommodation.
Chitradurga
Chitradurga also known locally as Durga is a city located in the valley of the Vedavati river in Karnataka. With Chitradurga one can look forward to a perfect weekend getaway with bold rock hills, picturesque valleys, huge towering boulders in numerous shapes. A great place for a one-day visit, tourists must not miss out on the Chandravalli Caves dating back to the 3rd century BC. Small hotels are available for accomodation.
Coorg
One of the most popular tourist destinations in Karnataka, Coorg is located amidst the beautiful Western Ghats. It is surrounded by rich flora and fauna with three wildlife sanctuaries and a national park. The mist-covered coffee plantations, with pleasant weather is a great place to relax in. The popular places to visit here are: the Namdroling Monastery, the Golden Temple, Talakaveri, Raja's Seat, Abbey Falls, Dubare Elephant Camp, Nagarhole National Park and Irpu Falls. There are hotels of all price ranges available so one need not worry about the accommodation here.
Madurai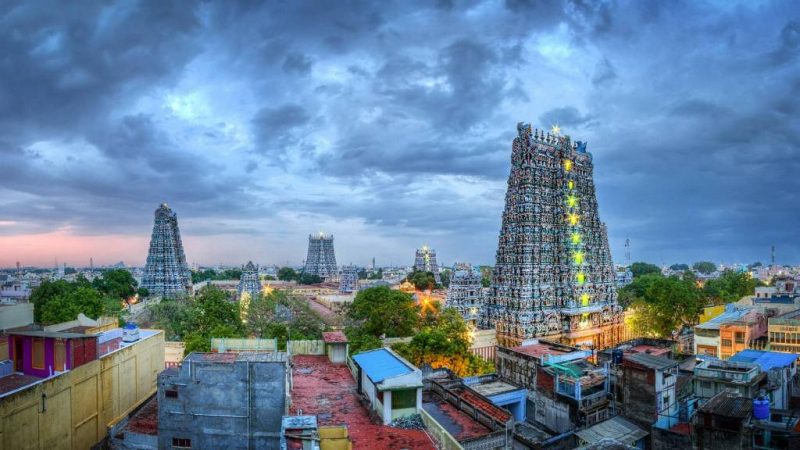 Madurai in Tamil Nadu is one of the oldest cities in India with a history dating back to the 3rd century B.C. Also, fondly called the 'Athens of the East', Madurai is south India's city of temples, and is definitely worth a visit. A few popular places to visit here are the Sri Meenakshi Temple, Pazhamudhir Solai, Aayiram Kaal Mandapam, Gandhi Museum, Aayiram Kaal Mandapam, Thirumalai Nayakar Mahal, Vaigai Dam and Idaikattur Church. Besides temple hopping, tourists can also visit the mountains that surround the city, shop for sarees from traditional stores and definitely savour the best idlis from the original Madurai Idly Shop. There are hotels of all price ranges available for accommodation.
Kodaikanal
Located in Tamil Nadu, Kodaikanal is also known as the 'Princess of the Hills' with its amazing landscape. If you are looking to escape the heat, Kodaikanal is the best place to be there. A few places to visit in the town are the Kodaikanal Lake, Berijam Lake, Coaker's Walk, Kurunji Andavar Temple, Bryant Park, Chettiar Park, Shembaganur Museum of Natural Historical, Silent Valley View Point, and Guna Cave. You can book hotels at different prices here.
Wayanad
Wayanad is a district in the north-east of Kerala state, with lush, forested region with areas of high altitude, and is home to animals including Asiatic elephants, tigers, leopards and egrets. Some of the promising places you can see here are: Banasura Sagar dam across the Karamanathodu River, Chembra Peak, the beautiful freshwater lake, the Wayanad Wildlife Sanctuary, popularly known as Muthanga Wildlife Sanctuary is another getaway. There are accommodations and hence one need not worry.
Munnar
Located in Kerala, Munnar is a romantic hill station in South India. One will get to smell tea in the air is a great place to drive to. There are small hillocks which are trek friendly, with lakes, and waterfalls and large expanses of dense, green forests maintained by the forest department. The other great places to see are the Attukal, a panorama of waterfalls and rolling hills, Nyayamakad a land of waterfalls located between Munnar and Rajamala. Rajamala which is located 15 km from Munnar is the natural habitat of the Niligiri tahr, and half the world's population of the rare mountain goat or tahr which is fast becoming extinct, can be spotted here.
Ooty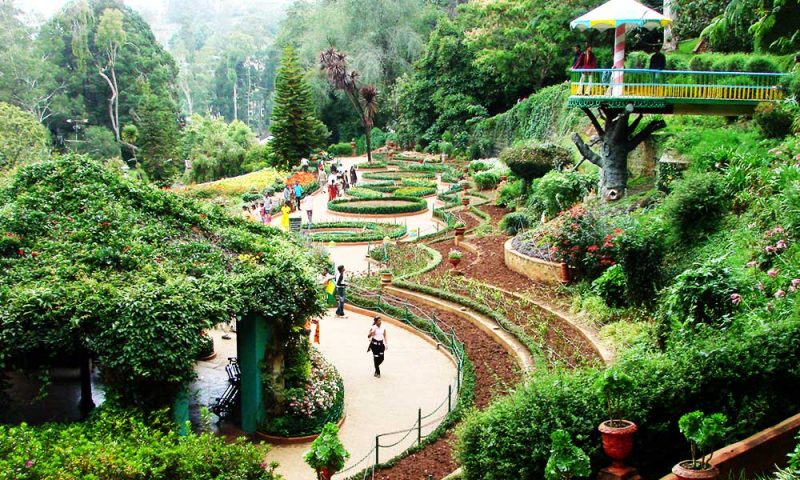 Also known as Udhagamandalam, Ooty is a hill station in Tamil Nadu. Surrounded by trees, central Ooty Lake is a huge artificial expanse of water with pleasure boats. Some of the other best places to visit in Ooty are the Toy train, also known as the Nilgiri Mountain Railway Toy Train, Ooty lake for gaiety lake rides, Ooty Botanical Gardens,Ooty Rose Gardens, Thread garden, Doddabetta Peak, Dolphin's Nose, Kalhatti Falls, Emerald Lake and the Tiger Hill. Ooty has several small end to high end hotels and hence accommodation is not a worry.
Also read: Traveling with kids? Useful tips for parents