Established in 1998 under the aegis of the Kalyan Citizens' Education Society (registered 1971) — founded by industrialist-philanthropist BK Birla (1921-2019) and Dr Sarala Birla (1923-2015) — BK Birla Public School, Kalyan (BKBPS) has developed into a top-ranked K-12 institution providing internationally benchmarked pedagogies supplemented with co-curricular, cultural and sports education. In the latest EducationWorld India School Rankings 2020-21, the K-12 BKBPS is ranked Kalyan-Dombivali's #1 co-ed day school and among the top dozen schools in Maharashtra. Moreover, the school was adjudged India #1 in the 'design thinking leaders' category of the EducationWorld Grand Jury India School Rankings 2020-21.

Promoted with the objective of providing high-quality K-12 education to the fast-expanding middle class of Mumbai's north-eastern suburb of Kalyan (pop. 1.2 million), the mission statement of the CBSE-affiliated BKBPS is to "provide students the best opportunities to enhance their inherent and acquired potentials, instil in them a belief in life-long learning and motivate them to be responsible citizens and productive participants in the growth of family, society and country".
Teaching & Assessment A+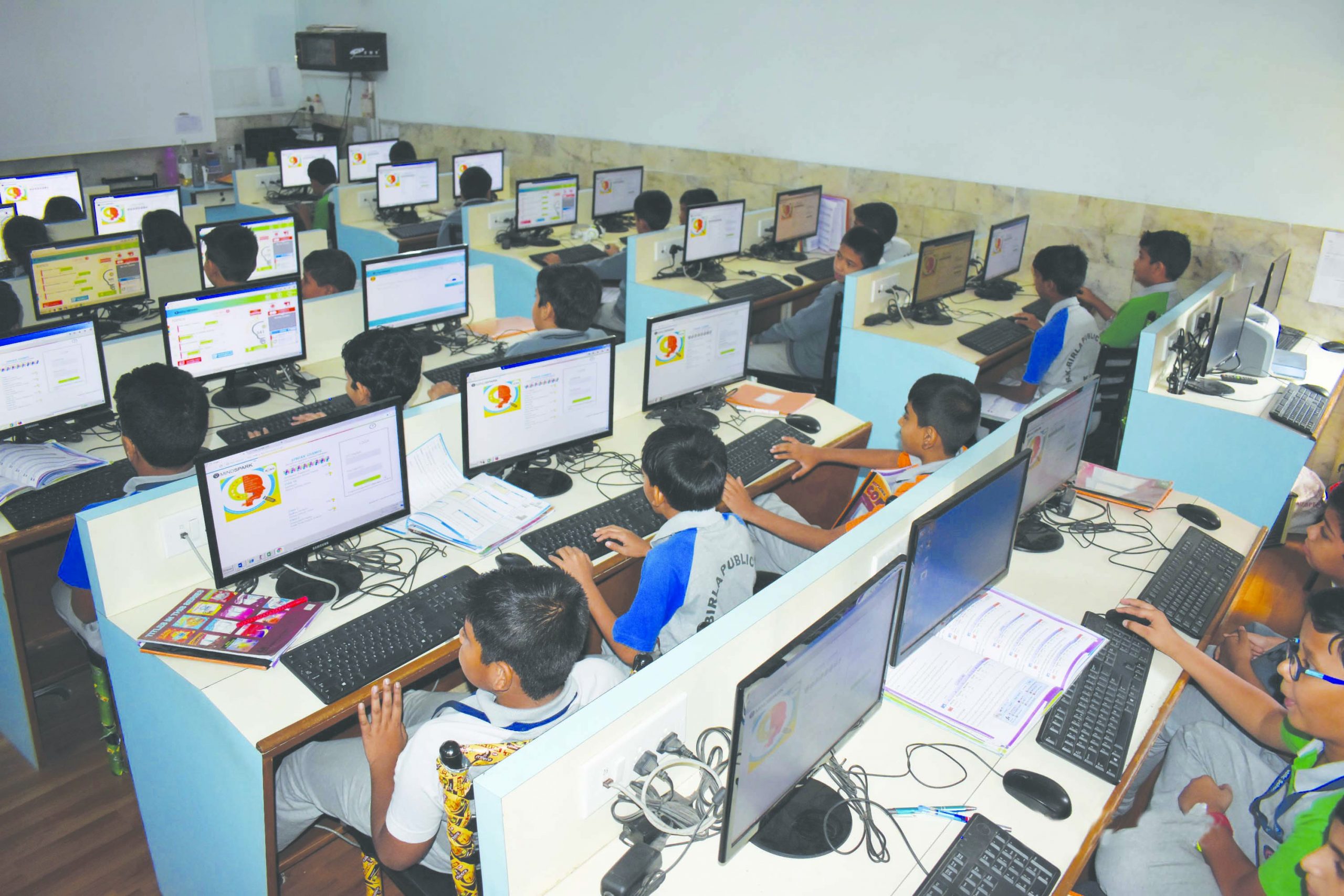 The school has introduced the Worth a Watch (WAW) programme under which teachers invite peers to observe classroom sessions and share constructive feedback and best practices.
BKBPS teachers undergo annual competency mapping (knowledge test, lesson observation and personal interview) conducted by an external organisation. Subsequently, personalised 360 degree feedback and professional development support is provided.
The school's dedicated teachers are continuously innovating and adopting contemporary pedagogies such as QAXP (Question, Answer, Extra and Paraphrase), 3 Stay 1 Stray, Think Pair Share, Jigsaw, concept attainment etc. Children learn through research projects, workshops, seminars and expert talks.
In-house training and micro-teaching sessions are conducted regularly for teachers to encourage continuous improvement and upgradation of skills and competencies. Moreover, teachers are encouraged to participate in national and international exchange programmes.
The school curriculum and pedagogies are designed to develop children's creativity, problem-solving, collaboration and communication skills.
Primary school children are assessed through comprehensive worksheets.
Technology Integration A+
BKBPS teachers use a wide range of online platforms and digital tools to deliver engaging and impactful lessons incorporating YouTube videos, online simulators, among other latest technologies.
The school's fully Wi-Fi enabled campus hosts a 3D lab, Science Park, and a virtual ATM. STEM and robotics learning sessions are integral to the curriculum.
When the Covid-19 pandemic prompted closure of education institutions in March 2020, the school smoothly transitioned to the virtual mode for academic, co-curricular, life-skills, and sports education.
The school is certified as a Microsoft Showcase School 2021-22. The Microsoft Teams platform is used to conduct synchronous online classes. Interhouse quiz, debate, music and dance competitions and expert talks have been conducted virtually over the past year.
The Microsoft Aspire School Program (MASP) was introduced in 2018 to drive "transformation for enhanced learning". Under this initiative, all school computers were upgraded and individual MS Office 365 IDs were allotted to all teachers and students from nursery to class XII.
Student Achievement & Support A+
The 'Adopt a child' programme for class X encourages teachers to mentor students for ensuring their mental, physical and emotional well-being along with providing academic support.
An inclusive school, BKBPS' full-time special educator designs instructional pedagogies to suit the unique learning needs of children with special needs.
BKBPS has partnered with MPower Foundation founded by philanthropist Neerja Birla to implement 'Minds Matter' — a first-of-its-kind mental health curriculum for K-12 institutions.
Three full-time counselors support children's academic, psychological and behavioural well-being.
Career counseling sessions by national and international experts are organised regularly for secondary students to enable them to make informed career choices.
BKBPS students have visited the Kennedy Space Centre (USA) and participated in the Young Author Program organised by Edterra in France and Spain. Students also participated in the Language Immersion Program at Rugby School, UK.
A plethora of opportunities are provided to students to showcase their skills in national and international competitions.

Enabling Infrastructure A+
Spread across a six-acre campus, the school hosts nationally-comparable infrastructure for academics, sports and co-curricular education. Academic facilities include 80 ICT-enabled classrooms, well-equipped science, maths, geography, English, computer, and language labs and a 3D lab-cum-audio-visual room.
The school's spacious library features a rich collection of printed titles and subscriptions to magazines/journals/periodicals and
newspapers.
The state-of-the-art sports infrastructure includes a cricket ground, basketball and badminton courts, a toddlers' swimming pool
and special rooms for chess, carom and table tennis.
The school also hosts unique learning resources such as a virtual ATM to teach banking, Science Park to teach abstract concepts of science and an e-library to make leisure reading possible 24×7.
Governance & Management A+
The 14-member school management committee is chaired by O.R. Chitlange and comprises the school principal Ranjna Jangra, vice-principal Ruchita Chauhan, assistant vice principal Shahila Chandrashekar, among others.
The school is administered through well-defined educational, support and management processes. This has ensured delivery of quality education and high transparency and accountability.
Senior leaders of the school undergo informal staff reviews and evaluation to enable self-improvement and continuous learning. A staff satisfaction survey is conducted annually.
The school practices distributed leadership with responsibilities and accountability shared by all teachers and staff according to their relevant skills and expertise.
BKBPS LEADERS
OR Chitlange, Chairman
A qualified chartered accountant, O.R. Chitlange has over four decades of valuable experience in administration, strategy, finance, operations, and marketing in Century Enka, Century Rayon and Century Chemical divisions of Grasim Industries Ltd. He is the incumbent CEO of Viscose Filament Yarn (Fashion Yarn) Business of Grasim Industries Ltd, a flagship company of the Aditya Birla Group.
A firm believer in the power of education to drive socio-economic transformation, Chitlange is chairman of the school managing committee of BKBPS and governing council of B.K. Birla College of Arts, Science & Commerce, Kalyan.
Ranjna Jangra, Principal
A maths postgraduate of Delhi University, Ranjna Jangra has over three decades of rich experience in teaching and institutional administration. Since her appointment as principal of BKBPS in 2010, she has been instrumental in introducing several innovative IT-enabled pedagogies and global best education practices.
A CBSE-certified master trainer for gender sensitivity, classroom management, life skills and ethics and integrity, she has conducted several workshops and training sessions for teachers and principals. She is vice president of the Sahodaya Group for CBSE schools in Mumbai, Navi Mumbai and Thane.
For her contributions to the up-gradation of K-12 education, she was conferred the 'Innovative Principal 2018' award at the PLAN principals' conclave. She has also received the Changemaker Award 2021 of the Aditya Birla Education Academy, Mumbai for integrating 21st century
skills and innovative practices in teaching-learning.