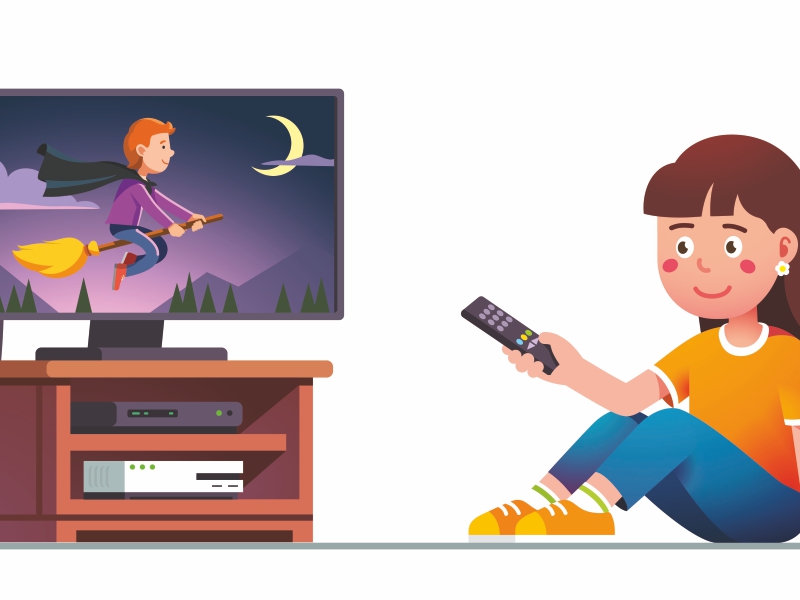 Five family movies which will help children to develop their emotional quotient – Dainty Wellington
With the Covid-19 pandemic upending lives with its new routine of masks wearing, social distancing and work from home and online classes, it's become critically important to develop children's emotional quotient (EQ) to enable them to express and manage their emotions, develop the virtues of empathy, communication and capability to cope with stress. A good way to build children's inherent EQ is to watch carefully selected movies that prompt parents and children to empathise with positive characters, discuss difficult situations and assess the positive and negative qualities of lead characters.
Here are five carefully selected family movies which will help children to develop their latent EQ.
Rise of the Guardians (2012)
Based on the book series The Guardians of Childhood by William Joyce, Rise of Guardians is an animated action and fantasy film produced by DreamWorks in 2012. The story follows four guardians: North, the protector of Christmas, Bunny, protector of Easter, Toothiana the Tooth Fairy and Sandman, the protector of dreams. When an old enemy, Pitch Black, arises from the dead to sabotage Christmas celebrations, the four Guardians invoke the notorious Spirit of Winter; i.e, Jack Frost to stop him. Frost has a penchant for mischief and stirring up trouble. Frost is also a myth and invisible to the human eye, because no one believes in him. As the movie progresses, the Guardians and Jack Frost work together to save the Xmas dreams of the world's children. Though dark and moody at times, the movie teaches children the importance of faith, friendship and family.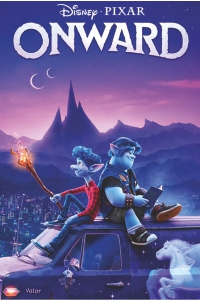 Onward (2020)
Onward is a computer-animated urban fantasy adventure film produced by Walt Disney Pictures last year. The voice cast includes Tom Holland and Christ Pratt, the Marvel stars who voice the characters of two brothers, Ian and Barley Lightfoot. The story follows the two brothers in their quest to resurrect their father for one day. An animated fantasy film, it uses several mythical creatures as characters and names from famous myths including Arthurian mythology. Onward is sensitive in its detailed exploration of loss of a loved one and the importance of letting people into your heart to heal and nourish life. The brothers, Ian and Barley, exhibit a strong bond that will melt your hearts.
Enola Holmes (2020)
In detective movies lore, Sherlock Holmes is a legend. However, Enola Holmes explores the life of Sherlock's unknown sister, Enola, which is 'alone' spelt backwards, a name bestowed on her by her mother to impress upon her that she needs no one but herself to survive. Based on the book by Nancy Springer, Enola Holmes is set in mid to late 19th century Britain and follows Enola as she tries to solve a puzzle given to her by her mother on her 16th birthday. When her brother Mycroft arrives to take her to a finishing school, Enola rebels and sets off to London to find her mother who went missing on that birthday as part of the puzzle. A classic example of a feminist movie, it encourages girl children to take control of their lives, realise their potential and write their own stories.
Dolittle (2020)
Dolittle is a fantasy adventure film and remake of the 20th Century Fox series Doctor Dolittle starring Eddie Murphy. The remake, Dolittle (or The Voyage of Doctor Dolittle) stars Robert Downey Jr as Dr. John Dolittle, a Welsh veterinarian blessed with the capability to communicate with animals. Set in Victorian Britain, Dolittle gently explores the relationship between man and nature while also addressing the process of healing from the trauma of losing a loved one. Dr Dolittle's reclusive behaviour after his wife's death is realistic portrayal of grief and the movie addresses the need for human companionship. Additionally, the movie also teaches viewers to live in harmony with the environment and the animal kingdom.
The Boss Baby (2017)
This animated comedy film produced by DreamWorks Productions in 2017, is based on the eponymous book by Marla Frazee and stars the voices of Alec Baldwin, Toby Maguire and Jimmy Kimmel. It follows the life of a boy named Tim Templeton and his imagined younger version. The imagined version of Tim starts as an infant who arrives at their home, and instantly wins the affection of his parents which makes seven-year-old Tim jealous. As the film progresses, Tim finds out that his baby brother can talk like an adult and is actually a spy who goes by the name 'The Boss'. Although initially the siblings don't get along, they grow to like each other as their characters develop. The message of this animation film is that children learn the importance of accepting each other and also that parents must love all their children equally.
Also read: Teaching children empathy