Industry: Sports and Management
What is Sports Management?
Sports Management is the field of business management dealing with sports and recreation. As sports has progressed from a recreational activity to a showbiz business, it has greatly increased the requirement and scope of talented managers, marketers, organizers in the past two decades. The sports finance today is a billion-dollar industry with a lot of scope for aspiring sports managers and people interested in the financial and economic aspects of sports.
Job Description
Responsibilities of a sports manager include creating and organizing schedules
Promoting clients through various forms of media and seeking endorsement deals
Handling and negotiating contracts
Maintaining positive public relations
Eligibility and Courses
Class 12
Any stream (Science/Commerce/Humanities) preferably with physical education subject
Under Graduate Courses
B.B.A./B.M.S. in Sports Management
Bachelor of Physical Education
B.A. in Sports Management
B.Sc.in Sports Science |Sports and Recreation Management
Diploma in Sports Management
Career Profiles
Top Institutes for Sports Management courses
1. Nest Academy of Sports Management, Mumbai
Value for Money- 5/5
Bachelor Courses- B.M.S. In Sports Management
Tenure- 3 years
Website: https://www.nasm.edu.in/
2. International Institute of Sports Management, Mumbai
Value for Money- 3.8/5
Bachelor Courses- Bachelor's Degree in Sports Management
Tenure- 3 years
Website: https://www.iismworld.com/
3. NSHM Knowledge Campus, Kolkata
Value for Money- 3.1/5
Bachelor Courses- B.B.A. in Sports Management
Tenure- 3 years
Website: https://www.nshm.com/campus/kolkata/
4. Indira Gandhi Institute of Physical Education and Sports Sciences, Delhi
Value for Money- 2.9/5
Bachelor Courses- B.Sc. in Physical Education, Heath Education and Sports
Tenure- 3 years
Website: http://igipess.du.ac.in/
5. Centre for Management Studies, Jain University, Bengaluru
Value for Money- 2.1/5
Bachelor Courses- B.B.A. in Sports Management
Tenure- 3 years
Website: https://www.cms.ac.in/
Career Progression
Pay
Expert View
"To me, being an agent is a long-term relationship business. We are there for our athletes throughout the years, even after their career is done."
— Jack Mills,
Capital sports advisor, American football agent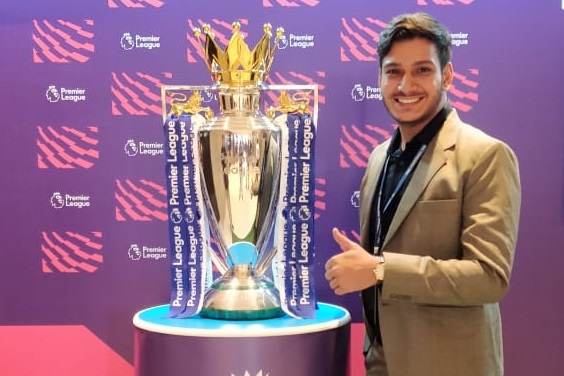 "We look at different aspects when we scout a talent. We work with different scouts for different sports. We then do a stats check and background study on the player and go chat with him/her when we realise there are certain qualities in the player which will help us to build a profile around the player. We want to have a long-term relationship with the player."
— Abhishek Sharma,
Indian sports marketing agent, founder and CEO at Athletes Today
Also read: Ambassador unveils India's first Indo-French dual degree program in sports management