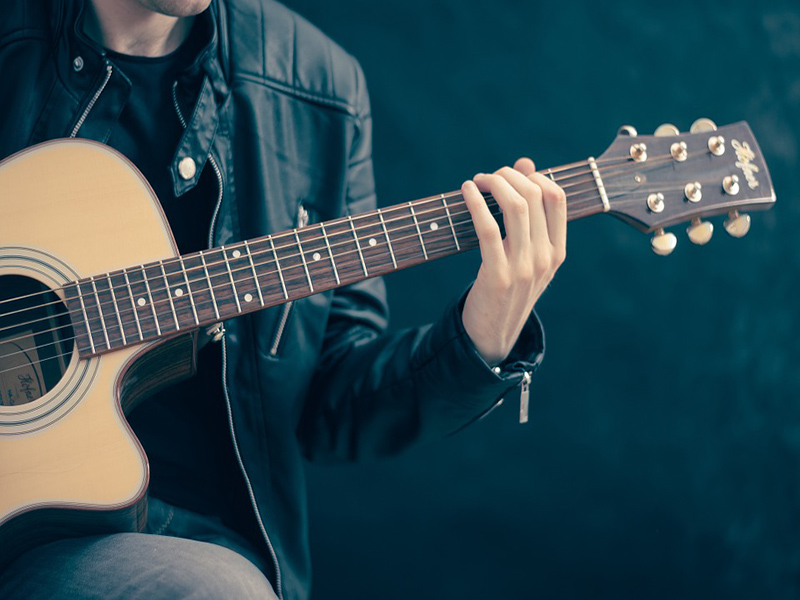 With music being an inherent part of Indian culture, for those with passion and the talent it can translate into very comfortable bank accounts and high net worth. Whether your early induction into the sound of music is rooted in sa re ga ma pa, or do re me fa so, musical talent not only gives you a great high, it can translate into very comfortable bank accounts and high net worth. So if you have the passion and the talent, career in music could be just right for you!
With music being an inherent part of Indian culture, it offers a wide array of career opportunities such as performing (singers, instrumentalists, conductors), composing, production and recording, video production, presenting (DJ/VJ/RJ), writing, teaching, music reporting etc. There are many overlapping areas. For instance, singers may be songwriters (lyricists) and composers as also teachers.
The most common route to careers in music is through training which could be a formal course or under a guru of a particular style/school of music (vocal or instrumental). Most schools offer basic instruction in music but formal training in the subject is usually in the form of bachelors degree courses in music after completing class XII. There are Masters degree courses and doctoral programmes too. Universities such as:
Indira Kala Sangit Vishwavidyalaya, Khairagarh, specialises in music training
Viswa Bharati, Santiniketan, has the Sangit Bhavan which is an institute of music and dance
Akhil Bharatiya Gandharva Mahavidyalaya Mandal, Miraj, Gandharva Niketan, Brahmapuri Sangli
Rukmini Devi College of Fine Arts, Thiruvanmiyur, Chennai
Most universities also offer bachelor of music (B. Mus), BFA (Music), or BPA (Music) courses.
Whole-time employment prospects for talented and qualified artistes are available in radio, television, and government departments of culture and public relations. Appointments are competitive and based on performance in audition, screen-tests as well as qualifications. Schools and colleges also offer full-time employment prospects. Professionally, trained musicians have the option to set up their own schools affiliated to established institutions of music and offer training programmes for different age groups.
While classical music training may have been acquired by many, they may not always practice it. Instead many musicians trained in the best classical traditions carve out niches for themselves in the field of semi-classical or light music. They may give live performances or sing or perform playback for films or television. Advertising jingles are another money-making avenue for talented musicians.
Passion and flair are prerequisites of a career in the music business. In addition, teachers need effective communication skills to pass their knowledge and skills to their pupils. Moreover performers need stamina as well as versatility; they need to be resourceful and flexible to overcome the inevitable ups and downs of the entertainment business, and composers and lyricists must be sensitive to audience moods and tastes to remain popular.
A bright business management graduate, Preety Bhalla opted for a career in music instead of the corporate world when she graduated in 1998. She made a successful foray into Indipop with the rocking track Dumadum Mast Kalandar from the album Jalwa II. And then Saangu Nakaa, a track from her debut Indipop album Mera ye Man released in September 2003 by Musicurry Records, made waves on television music channels and received good public response.
A degree in music is not a necessity but its important to train under a qualified guru. For the past 10 years I have been learning ghazal singing under Guruji Asif Khan, and classical music from Shyama Joshi. Currently I am training with the renowned Bhavdeep Jaipurwale in classical music. My classical training and regular riyaz for at least three hours a day have helped me establish myself as a singer," she says.
Music has been Bhallas passion from childhood. Both her parents are good singers with her mother having acquired a Masters degree in music. I used to win music contests in school and college, but the turning point for me was the annual social of the Maharashtra Institute of Technology, Pune, in 1998 where I got a big ovation. The same year I was invited to do a two-hour solo pop show during Ganesh Utsav, where I performed with music legends like Pandit Ravi Shankar. Thats when I took the decision to make music my career," recalls Bhalla.
Given her business management background, Bhalla is conscious of the importance of creating large, inclusive markets for her popular music. My debut album comprised eight songs deriving their inspiration from different parts of India," she says.
With the Sufi composition Damadum Mast Kalandar and Saangu Nakaa which has a lavani touch, Bhalla has established herself as a vocalist with a pan-India audience. I am invited to perform in numerous concerts. From discs you get publicity, but it is live concerts that are the real money-spinners. I have done shows all over India and even in Jakarta," she adds.
Comments Bhalla who also lends her trained voice to advertising jingles and televisions multiplying soap operas: Theres a world of opportunities for music artistes in concerts, anchoring on television and radio, singing jingles, playback singing and the like. There is fame and money in this profession. For those with music in their blood, go ahead and reach for the moon.
https://www.educationworld.in/cognitive-development-power-of-music/