The announcement of the CENTA® Teaching Professionals Olympiad (TPO) 2021 results was enthusiastically welcomed by educators and school managements countrywide. Promoted and organised by the Bengaluru-based Centre for Teacher Accreditation (CENTA) Pvt. Ltd (estb.2014), a company that tests and certifies teacher competencies, the Centa TPO 2021 attracted entries from 35,000 teachers from over 6,000 locations representing 8,500 schools. While the Preliminaries were held through the year, the finals were conducted on February 27, 2022.
A total of 137 teachers and five school leaders were announced winners across categories including national ranks and individual subject ranks. In the teachers' category, special awards were announced for teachers of government schools and budget private schools, and those pursuing a degree in education.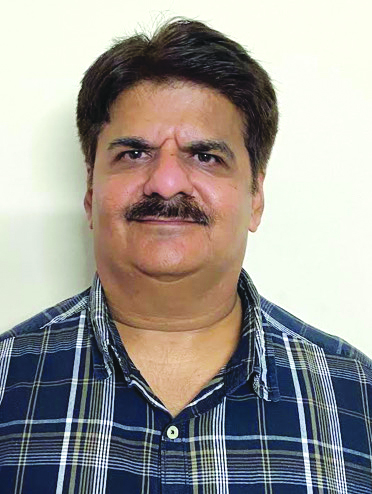 Prof. Mukesh. K. Kungwani
Founder, Mathemagics Academy, Mumbai
Subject:#1
An engineering alumnus of Veermata Jijabai Technological Institute (VJTI), University of Mumbai, with over three decades of teaching experience, Mukesh Kungwani teaches math to students of class VIII onwards and offers test prep guidance to those preparing for entrance examinations including CAT, GRE, GMAT, JEE (mains and advance), NDA, ACET.
"I feel a deep sense of achievement which makes me very happy. Since I had appeared for CENTA 2020, I had an idea about the preparation required for the 2021 examination. However, the video submissions included for the first time were interesting and challenging. I see a lot of improvement in my competencies, as I have now started planning lessons more meticulously, thanks to the pedagogy section of the examination. My focus will now be to continue mentoring students in the field of mathematics and make this subject more interesting for students."
Shruthi L.
Excelsoft Technolgies Pvt Ltd, Mysuru
Senior secondary biology
Subject::#1
A biochemistry postgrad of Devangare University who pressed on to study for a diploma in human resources development from Symbiosis Center for Distance Education, Shruthi acquired a decade of teaching experience in SBRR Mahajana First Grade College and Excelsoft Technologies Pvt. Ltd. – both in Mysuru.
"I was overwhelmed with emotion to see my name on the winners' list.
For someone without an education (B.Ed) background, this has boosted my confidence many folds. With a decade's experience in education in which my association with edtech companies working on the backend for the upliftment of learners, has been the longest, is where I aspire to grow. My passion is to work for the betterment of learners in all possible career paths."
Sneh Sharma
Head of maths department, Reliance Foundation School, Koparkhairane,
Navi Mumbai
Subject:#1
An education and maths postgrad of Delhi University and University College, Kurukshetra. Sneh Sharma has acquired over a decade's teaching experience having worked with schools affiliated with CBSE, Cambridge and IB boards.
"Cracking CENTA TPO 2021 was an exciting and exhilarating experience for me.
The variety of questions ranging from subject knowledge to pedagogy to communication provides deeper understanding and makes educators like us more aware. I am open to implementing new pedagogies in teaching-learning maths. Being a department head, I am trying to cultivate the love for maths within my team and students."
Vinita Kamlesh Kakade
Math, EVS in Hindi, iTeach Schools, Pune.
Subject: #1
A Hindi postgraduate, Vinita Kamlesh Kakade currently teaches Hindi, and doubles up as the coordinator for exams.
"I couldn't believe my eyes when I saw my name in the toppers' list. It was an unbelievable moment of my life. Writing the CENTA TPO exams has made me more aware of the finer nuances of teaching in terms of interacting with students and controlling the class and above all how to improve students' learning experience. These exams help in making teaching an enjoyable activity."
Deepali Thakur
Primary English teacher, DPS Pune
Subject: #2
An education, astrophysics graduate and linguistics postgrad who pressed on to study for a Diploma in School Leadership and Management, Deepali Thakur has acquired over a decade's teaching experience
"The joy of winning is truly sweet as my quest for a national rank began in 2017. This memory of topping Centa TPO 2021 will be etched in my heart forever.
I believe the process is always more important than the product. If we focus on improvising the process, the outcome is automatically fulfilled. Preparation for CENTA TPO 2021 helped us focus on the hows and whys which made me a better teacher and more self-aware as a person.
My dream is to translate my learnings into a sustainable, fun and creative ecosystem.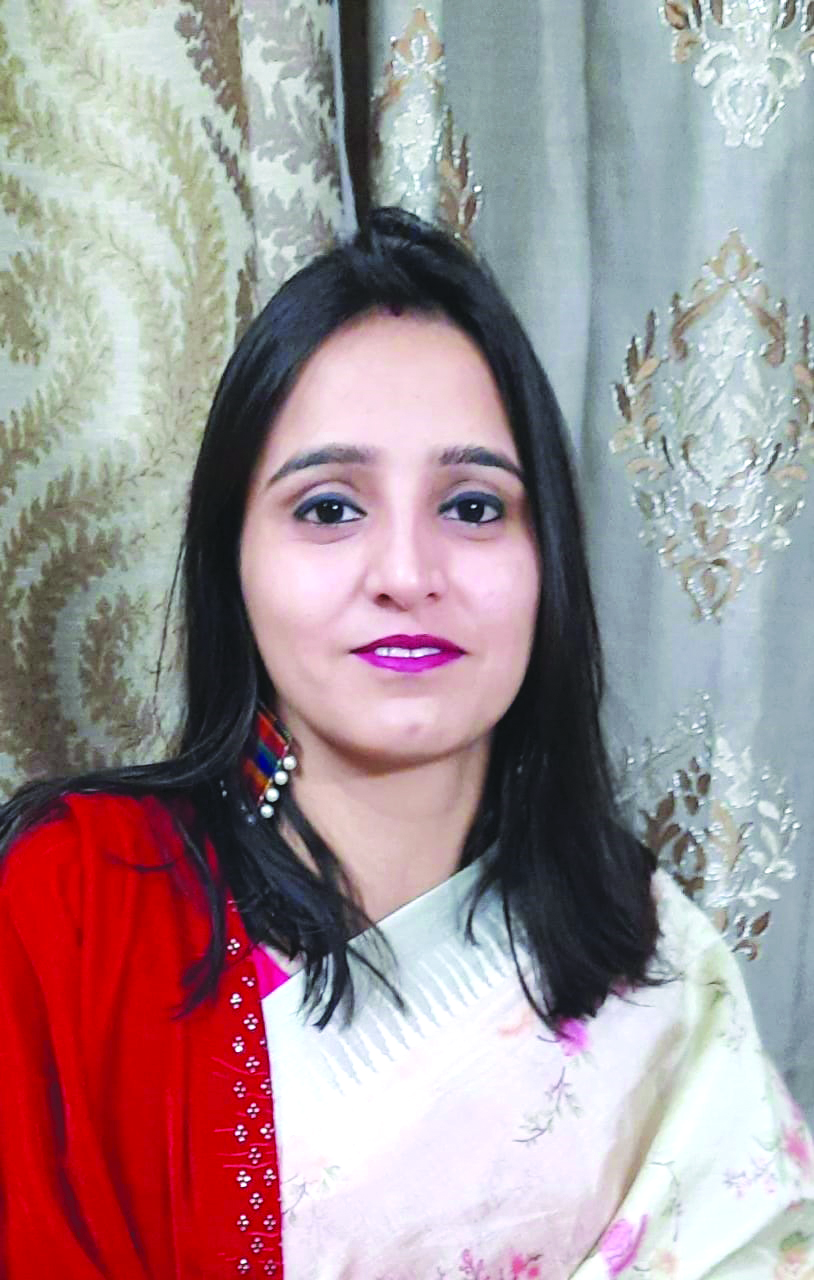 Tanya Gera
Senior Secondary physics teacher, GD Goenka Public School, Sector 48, Gurugram
Subject: #1
A gold medalist postgrad in physics and education from Delhi University, Tanya Gera has acquired several years of teaching experience in renowned schools of Gurgaon.
"I am delighted with my achievement as I have been aiming for a national rank since 2020. I have enjoyed writing the TPO because of the type of questions asked. As such, no separate preparation is required as the TPO tests how you teach in class and how you communicate with all stakeholders. It also gives you a different perspective and adds different dimensions to your subject knowledge. Moreover CENTA gave me an opportunity to work on an Action research project with 'University of Buckingham'. I believe happy teachers makes happy classrooms. I want to keep learning my subject and become a teacher trainer in future."


Rimjhim Joshi
Secondary School biology teacher, NH Goel World School, Raipur
Subject: #2
A graduate in education and biotechnology postgrad, Rimjhim Joshi has acquired 15 years of teaching experience in reputed schools.
"I am as happy as a child who picks herself up after her first fall. This was my fourth attempt. Writing CENTA's TPO had helped me discover my other side. The questions are really challenging and thought provoking. TPO 2021 has benefited my teaching especially questions related to misconceptions. I am a passionate teacher and want to continue with more zeal."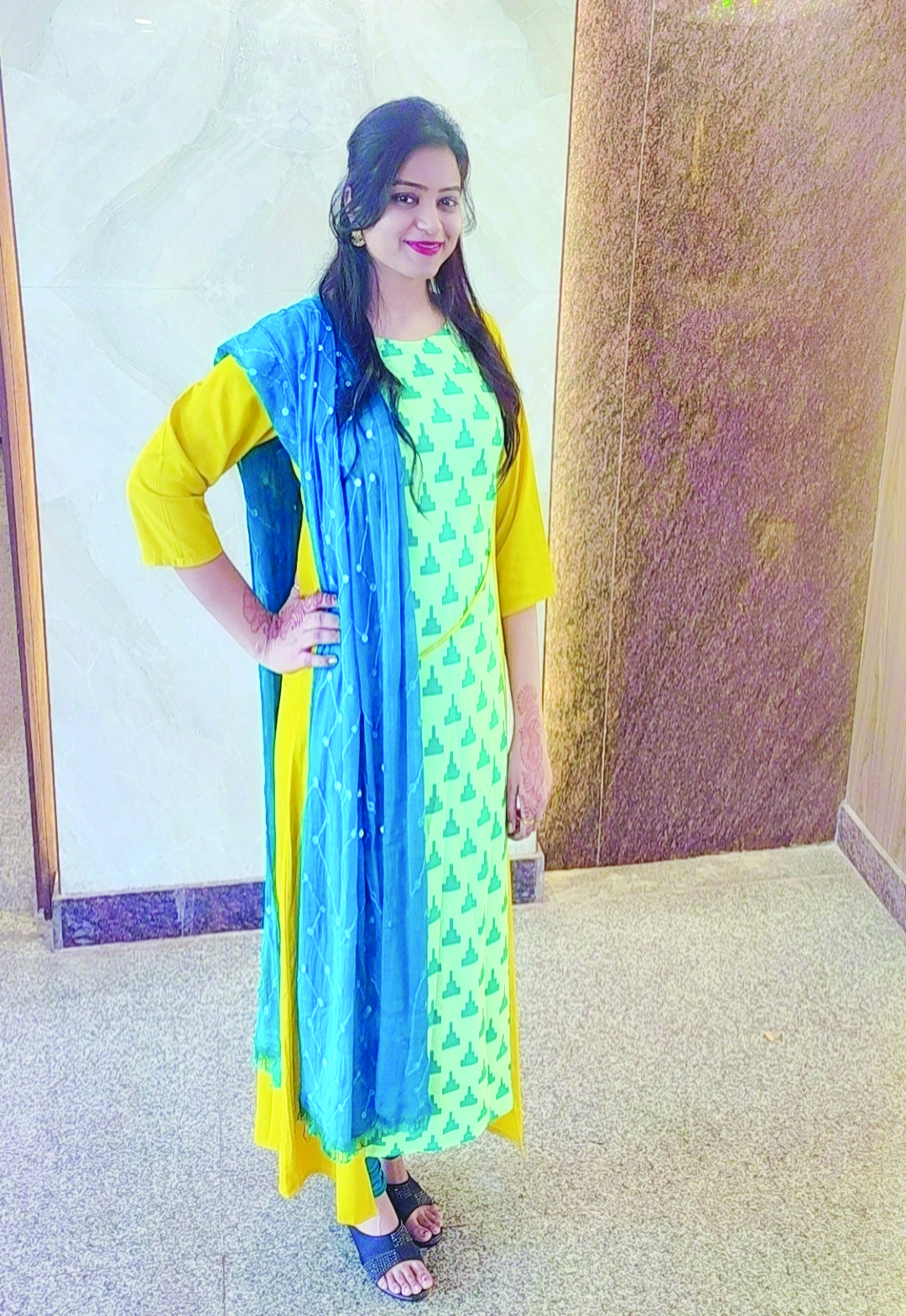 Payal Gupta
Educator, secondary school English
Subject: #5
An English postgrad of Delhi University, Payal Gupta has acquired six years of teaching experience and is currently with DPS Ghaziabad.
"I was elated to know that I stand among the country's best teachers. It was a proud moment and something that will keep me motivated to strive for better! The detailed TPO report we get has helped me realise my strengths and shortcomings as a facilitator, so I can work on those areas and improve myself. TPO ranks and citations also help in attracting better career opportunities."
Saumya Jaiswal
Middle school social studies teacher, Sunbeam School, Varanasi
Subject:#6
An education and commerce postgrad, Saumya Jaiswal has acquired 11 years of teaching experience.
"Winning matters, but what I really appreciate is the process I underwent during preparing myself for CENTA as I have experienced a lot of self-realisation and have filled the gap between 'where I was' and 'where I am now'. I have seen myself growing and my classes are more engaging now. CENTA has given me recognition that has made me stand out of the crowd for the first time in my 11-year career. I am a CENTA ambassador and SME. Planning to sign up for additional training and exploring better opportunities.
Shivani Kapadia
Secondary school chemistry teacher at TeachmebyShivani, Mumbai
Subject:#1
A double graduate in education and chemistry, and a science postgrad, Shivani Kapadia teaches chemistry, biology and EVS at the secondary level.
"It is a great honour to be recognised by Centa and I wish to continue to pursue an overall national rank. Over the years, participating in the CENTA TPO has been a stimulating experience and has motivated me to work towards subject expertise and a deep understanding of questioning skills. TPO questions always give fresh insights into the nuances of teaching which have helped progressively improve my performance in the CENTA TPO. They have also worked well in conducting diagnostics using formative assessments and designing remediation. I plan to continue with my CENTA journey and enrich my professional life with the workshops and courses offered."
Sriparna Chakrabarti
Senior Secondary school chemistry teacher, Shiv Nadar School, Gurugram
Subject: #1
A Ph.D. in chemistry from IIT-Kanpur and post-doctoral research associate from University of Maryland College Park, Chakrabarti taught for two years in international schools in Fukuoka, Japan. Prior to this, she acquired over a decade's teaching experience in various CICSE, CBSE, and IB schools. She is currently the head for International Curriculum at Shiv Nafar School, Gurugram.
"I had barely prepared for CENTA TPO 2021 and this unexpected recognition certainly enhanced my confidence about my teaching practices. For the 2022 TPO, I have put in considerable effort to prepare for the Prelims. If I keep developing myself professionally at my pace supported by Centa's resources and webinars, in the long run it will impact my teaching positively."
Shilpi Agarwal
Computer science teacher, City Montessori School, Lucknow
Subject: #1
A humanities, computer applications and computer science alumna of Lucknow University and IGNOU, Delhi, Shilpi Agarwal is a Google and Microsoft certified computer teacher currently with the Cambridge Section of City Montessori School, Lucknow as a senior computer facilitator and CAIE Exam Officer.
"Winning the CENTA TPO 2021 has strengthened my belief in my teaching practices. The worldwide recognition of the award has boosted my confidence and self-belief to the next level. I am learning every day with my students and reflecting on our learning. As of now, I just wish to continue learning and facilitate my learners to the best of my capabilities."
Issani Paul Chowdhury
Secondary School English teacher, Shiv Nadar School, Faridabad
Subject: #3
An education and English postgrad from the University of Calcutta, Isaani Paul Chowdhury started her career as a middle and senior school educator in Shri RN Singh Memorial School, Kolkata and later trained as a Cambridge educator. Currently, she is the Cambridge IGCSE coordinator for Shiv Nadar School, Faridabad and teaches English and literature to grades IX-X.
"I was delighted to be ranked #11 (national) and #3 (subject) in CENTA TPO 2021. Writing the TPOs since 2016 has benefitted my career growth enabling me to be more reflective of classroom pedagogies and processes in the school system. In the future, I see myself as an active participant in the modern discourse shaping and influencing trends and transformations in education."
Meenakshi Sharma
Secondary School English teacher, Shiv Nadar School, Faridabad
Subject:#4
A double graduate (science and education) and English postgraduate, Meenakshi Sharma began her career as a science teacher but switched tracks to teaching English. Currently, she is an English postgrad teacher and Head of the English department at Shiv Nadar School, Faridabad.
"When I heard the results, I was thrilled and surprised. Reflecting on my teaching pedagogies has boosted my confidence. I will continue to be an educator as I am passionate about my job."
Swati Chaturvedi
Computer science teacher, Shiv Nadar School, Noida
Subject: #2
A postgrad in software engineering from Rajasthan Technical University, Swati Chaturvedi began her career as a technical associate with Tech Mahindra Ltd. After a break in 2018, she took up teaching computer science in Shiv Nadar School. Noida
"I was elated to see my name among the list of toppers. It is encouraging to be acknowledged for your hard work, and what better way than winning the International TPO! Preparing for the TPO has helped improve my teaching skills and boosted my confidence. The detailed result analysis also served as an insight into the areas I need to improve. Being a winner of such a prestigious exam is bound to add weightage to my profile. As a computer science faculty, upskilling with the latest technology is the need of the hour. I would recommend every educator to write the TPO."
Saumya Tripathi
Middle School maths teacher, City Montessori School, Lucknow
Subject: #1
An education and mathematics postgraduate, Saumya Tripathi currently works as a middle school maths teacher at City Montessori School, Lucknow
"I was absolutely ecstatic. Although my paper went well, being declared a subject topper was a very big surprise. Writing the TPO has helped improve my teaching skills to a large extent. The questions in the paper encouraged me to start thinking differently about the way I teach and my methods have become more student-centric."
Megha Bohra
Secondary School physics, Shiv Nadar School, Faridabad
Subject: #1
An education, engineering (bioengineering), and humanities postgraduate of the National University of Singapore, Delhi and Jind's Chaudhary Ranbir Singh universities, Megha Bohra has acquired six years of teaching experience and is currently the Deputy Head of Middle School at Shiv Nadar School Faridabad.
"I was delighted and felt validated. Yes doing well in the Centa TPO 2021 has helped me to advance my career. I want to teach international curriculums and get better at leadership."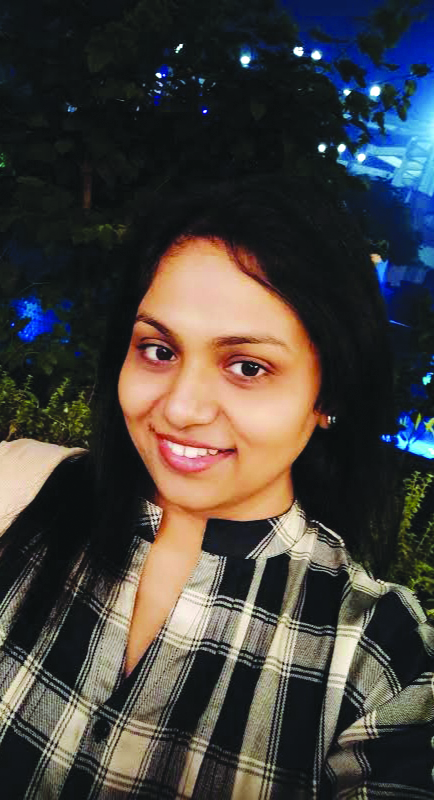 Neiha Saxena
Secondary school biology, Shiv Nadar School, Gurugram
Subject: #1
A postgrad in biotechnology, Neiha Saxena teaches middle and secondary school biology at Shiv Nadar School, Gurugram
"It was unbelievable and gave me tremendous joy! Writing the TPO has improved my teaching skills. I am looking forward to better and senior leadership opportunities."
National
,
News