Akhila Damodaran
A recent online study reveals that close to 70 percent parents are unhappy with online education ban by the Karnataka government for the pre-primary and primary classes.
Coalition of Schools for #RightToLearn, an informal group of schools in support of online education in Karnataka, conducted the study commissioned by EducationWorld two weeks ago to find the opinion of parents about online classes. The respondent base included parents of KG and primary class students in Karnataka. Of the 8,719 respondents, over 60 percent parents said they are unhappy with the government's ban on online classes for KG to grade 5 students. 82 percent parents said their wards' schools are providing an online solution and 68.6 percent of them are in favour of it.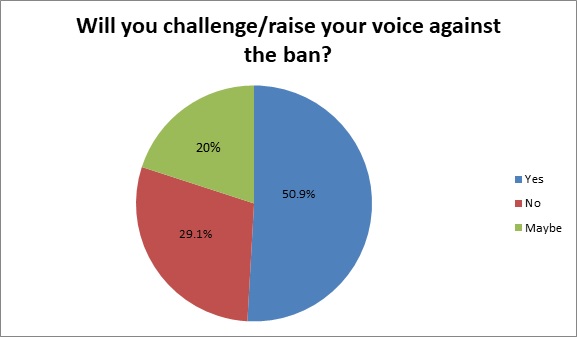 Nooraine Fazal, co-founder, managing trustee and CEO of Inventure Academy, Bangalore says the survey was posted on Telegram group formed by parents to understand their views on online learning and it is interesting to note that close to 70 percent of them are in favour of online classes. "It is also interesting to note that higher the grade, more the readiness of parents for online learning, with parents of students in grade 5 more in favour of online learning than KG students' parents. But parents of children of all classes, across all boards are in favour of online learning," she says. Study shows that about 70 percent of parents of all boards prefer online learning. State board schools are also providing online classes and 57 percent of the parents whose children are studying in state board schools are in favour of it. Also, 69 percent of respondents who have enrolled their wards in Central Board schools and 73 percent of parents who have enrolled their children in International Board schools prefer online education.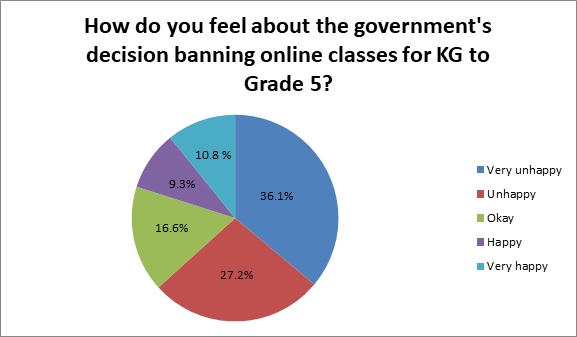 "Parents feel that the right of their child to learn has been taken away from them. They feel strongly enough about the cause to raise their voice. Usually, the general attitude of people is they feel powerless in such situations but it is good to see them coming forward to fight for the right of their children. The twitter-protest is one such example. It was a great success and over 40,000 tweets have been posted revoking the ban on online learning," she says. The study reveals that 63.8 percent parents are filing and signing online petitions and 10 percent parents are willing to file a PIL against the government.
The Karnataka government has recently formed a committee to look into various aspects of online learning during the lockdown. Fazal says, "The committee should have been formed in March itself when the schools were shut due to the lockdown. Also, it should have members who have experience in online education. So many schools took to online classes in March, even before the lockdown was announced and came up with solutions to have a working model for online learning but the government never sought our opinion."
Several research studies prove that 90 percent of a child's brain develops by the time they turn 10 and hence, it is important to have learning going, she adds. "Not all parents will be able to or be in a position to teach their children. Even when children are learning watching the content on Doordarshan and other TV channels, they are only passively listening to the lessons. They are not interactive sessions. Teachers are required to provide education to bring in context to the learning process. It helps children to develop emotional and social intelligence. Instead of a blanket ban, government should use technology to build tremendous bandwidth to enable learning process. If the government doesn't believe in tech education, why did it tie up with the Khan Academy?"
Also read: Online education to continue post lockdown, say 60% students: Study
National
,
News