The COVID-19 pandemic outbreak has induced rampant disruption in all areas of life including education. Amid the mass closure of educational institutions and steep challenges confronting them, education leaders are having to draw upon their creative acumen and increasingly deploy digital technologies to create innovative online teaching-learning solutions.
Led by Debika Chatterji, director-principal, JBCN International School (JBCNIS), Borivali, Mumbai has been at the forefront of this digital technologies-driven educational revolution. This CISCE (Delhi) and CAIE (UK) affiliated K-12 institution — ranked among the Top 5 co-ed day schools in Mumbai North and in the Top 15 in Mumbai city in the latest EducationWorld India School Rankings 2019-20 — has made a swift transition to online learning from the very first day of the national lockdown.
"The academic and management teams at JBCN International School, Borivali sprung right into action by chalking out a comprehensive virtual learning strategy. While technology integration has been instrumental in the successful execution of the virtual sessions, the skillful use of multiple online teaching resources by our faculty has ensured that the virtual sessions do not lack the tangibility of an actual classroom," says Debika Chatterji.
A committed educationist with over two decades' teaching and administrative experience in top-ranked international schools in the country including the Garodia International Centre for Learning Mumbai and S.M. Shetty International School, Mumbai, Chatterji was also a founding member of One World International IB School (Singapore). As the founder principal of JBCN International School, Borivali, Chatterji has spearheaded several initiatives including implementing and channelising the UN's 17 Sustainable Development Goals as a long-term institutional goal. She has been conferred several awards and encomiums for setting new benchmarks of excellence in educational leadership including Vocational Excellence Award of the Rotary Club of Borivali East, Progressive Principal of the Year Award of Re-think India and Best Principal Performance Award of the Global Achievers Foundation.
Under Chatterji's expert guidance, JBCNIS Borivali has launched the following initiatives to enable continuity of learning during the lockdown.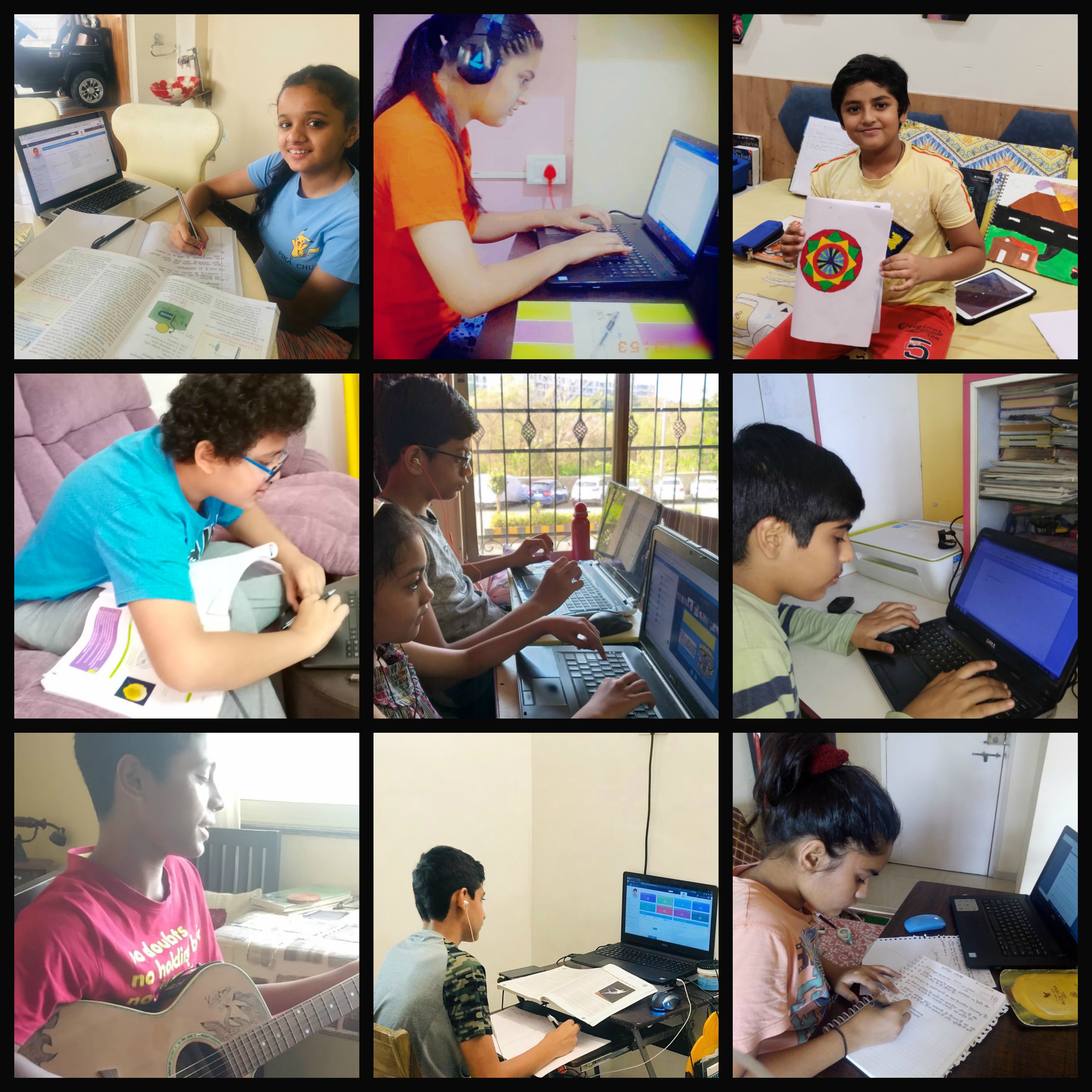 Holistic online learning curriculum
The daily academic plan for primary students covers multiple disciplines and Quality Circle Time including extra-curricular activities. The primary and secondary learners follow a scheduled time-table for the virtual sessions. The co-curricular team has also devised weekly PE and Art assignments for the middle school learners and the A-levels learners to ensure a more holistic learning experience.
Mindfulness and Mental Health activities:
The Learner Support Centre conducts mindfulness and mental health activities for the students, teachers and support staff. The activities include but are not limited to mandala drawings, writing a letter to oneself, doodling, cloud watching with the family, gratitude activity, among others.
Non-Academic Virtual Sessions
Grades VII-IX had an online session with author Christopher Doyle. They thoroughly enjoyed interacting with Doyle and listening to his stories on ancient civilisations and historical characters.
30 secondary learners, their parents and some teachers attended a brief online interaction between Dr Shashi Tharoor and Rishabh Shah, founder-president IIMUN on Saturday, April 25, 2020.
The head of the Learner Support Centre organised an hour long virtual workshop for the parents and faculty, focusing on mental health and mindfulness.
A new start to the new academic year for the AS batch of 2020-2021 (Grade XI) commenced with the lighting of the lamp and prayers followed by a virtual session.
End of the year events
Besides academic sessions, JBCNIS Borivali has leveraged technology to stay connected with the learners and teachers despite the physical distance. The school conducted virtual parent teacher meetings, end of the year staff get-together and a virtual party for the pre-primary learners too.
"The truest test and success of the human spirit is not in encountering challenges but striving to rise and overcome them. The pandemic situation was one such opportunity for us to prove our mettle and we are proud to say that our faculty and administrative staff took this in their stride and successfully executed the plan chalked out for the online and digital classroom learning. Employees are the greatest asset of any organisation and this proved true for our school in this unprecedented situation. Moreover, we are overwhelmed with the appreciation and gratitude expressed by parents for providing a seamless online learning experience," says Chatterji.
National
,
News