Confronted with the biggest challenge for education systems since the Spanish Flu outbreak in 1918, education leaders are being driven to harness their creativity for designing innovative technology-enabled teaching-learning solutions while also ensuring the health and wellbeing of all stakeholders.
To provide unhindered learning amid the ongoing national lockdown, school managements have been leveraging digital technologies to enable swift transition of the teaching-learning process to online platforms and equipping their faculty, students and parents community for the digital online world. They have also launched several community engagement initiatives to mitigate the impact of the novel coronavirus pandemic.
Sited on a 1.9 acre purpose-built campus in an upscale residential neighborhood of north-west Delhi and under the expert guidance of principal Dr. Ratna Chakravarty, the CBSE affiliated Maxfort School, Rohini was one of the first schools in Delhi to make a swift transition to online learning in the wake of the Covid-19 pandemic outbreak.
"At Maxfort, we have been extensively leveraging the school ERP system Entab Campus Care to curate a personalised and engaging virtual learning experience for students through a blend of useful notes, interesting worksheets, engaging assignments and enriching videos. The digital content makes learning a joyful ride for the learners. Moreover, the resource material is designed keeping in mind the varied learning needs and abilities of students," says Dr. Chakravarty.
A postgraduate in chemistry with a Ph.D in Philosophy of Education of the Universita Popolare Degli Studi Di Milano (Italy), Dr Chakravarty is an accomplished educationist and steady champion of continuous professional development of teachers. Over the course of her 36-year illustrious career in teaching and school administration, she has been been a recipient of several awards and encomiums including Dr. Rajendra Prasad Award 2019 of the International Eminent Educationists Forum of India and 'Uttarakhand Ratan Award' 2019 of the Principals Progressive Schools Association, Uttarakhand.
Well-structured online learning curriculum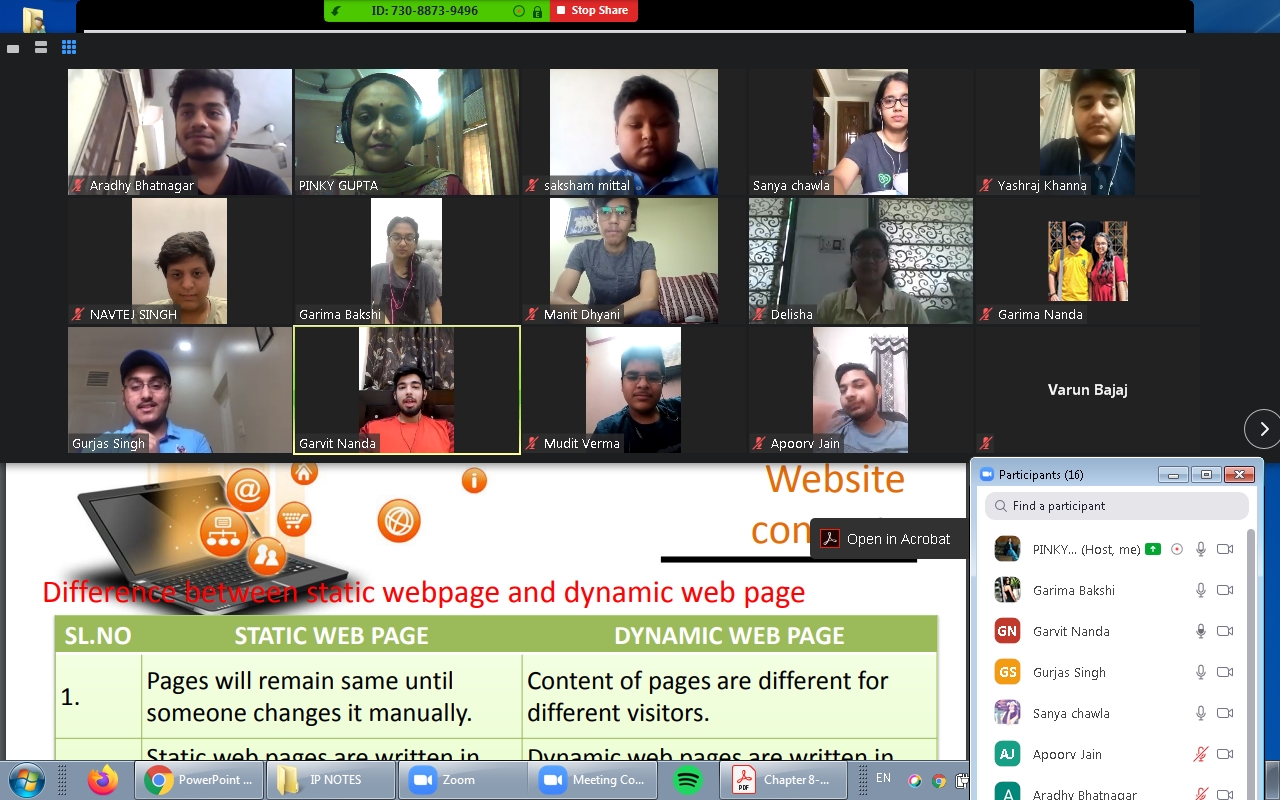 Maxfort's online classes are scheduled around a well structured time-table with ample breaks in between classes to relax and refresh. Moreover, keeping with its mission of providing holistic education, the school's online curriculum also includes co-curricular activities such as art & craft, music, dance, among others. E-newspaper is also provided to students and staff to ensure they stay abreast with the latest national and global events despite the social isolation.
Counselling sessions during troubled times
The school counsellors regularly organise virtual counseling sessions for the primary, middle and senior students to keep them motivated to learn during this hour of crisis. The counselors guide them on managing time, maintaining discipline and adhering to moral code of conduct. Special counseling sessions are organised for classes X and XII students to provide them extra guidance for the CBSE board exams. The school also hosts webinars by prominent career counselors for the senior students to guide them in making the right career choice.
Regular staff meetings
Amid these tumultous times when students and staff are still adapting to digital technologies driven learning, Dr. Ratna Chakravarty holds regular interaction sessions with the teaching staff to discuss hurdles and issues they face while conducting virtual classes and provide them her expert suggestions.
"Home schooling is proving extremely beneficial in this hour of crisis and offering opportunities for students and teachers to comprehend and rediscover their own potential. The online classes are teaching the Maxfortians discipline, decorum, time-management, life skills and sincerity while teachers are being pushed to work even harder than before. Parents are appreciative of the homeschooling concept as it helps keep children disciplined while they are locked inside their homes and also helps them follow a routine similar to regular school days, thus ensuring smooth transition to regular classes once the school reopens," adds Dr. Chakravarty.
National
,
News