With the rampaging Covid-19 pandemic and national lockdown forcing the mass closure of preschool to Ph D institutions, education leaders are confronted with the greatest disruption since the Spanish flu outbreak of 1918. But fortunately, the Covid-19 challenge has also unleashed the creative energies of education leaders who are stepping up to introduce innovative online teaching-learning solutions and engagement programmes and initiatives. School managements and teachers are using this as an opportunity to prepare and equip their faculty, students and parents community for the digital online world and mobilise their school community to mitigate the impact of this deadly epidemic.
With three campuses in Mumbai's northern suburbs of Kandivali and Malad, the Maharashtra State Board of Secondary and Higher Secondary Education and the Delhi-based Council for the Indian School Certificate Examinations (CISCE) affiliated Children's Academy Group of Schools (CAGS, estb.1970) is at the vanguard of this digital technologies-driven online education revolution. The group led by its CEO Rohit Bhat, is providing an engaging and personalised online learning to its 8,500 students from nursery through class X.
"With the government directive asking schools to shut down coinciding with the beginning of the new academic session (2020-21) for classes VIII-X and annual exams for primary and middle schools, we realised we had to chalk out an emergency plan at the earliest," says Rohit Bhat, son of Late V. V. Bhat, founder of CAGS.
A science graduate of Bhavan's College, Mumbai, Bhat served as a teacher in the group's flagship Children's Academy, Malad for a decade prior to heading CAGS' first branch at Ashok Nagar, Kandivli, in 1998. Over the years, Bhat introduced several innovative pedagogical practices in the fledgling school transforming it into a Top 10 ranked co-ed day school of Mumbai in the EducationWorld India School Rankings 2019-20.
Ensuring teaching-learning continuity
To ensure continuity of the teaching-learning process, Rohit Bhat initiated training sessions for the group's 450 teachers through the Zoom video conferencing app on preparing video lessons using digital tools such as Screencastify, Screencast-o-Matic, Screen Recorder and Mobizen. Following the training sessions, CAGS' committed teachers began creating video lessons using images, YouTube and graphics organisers. Subsequently, a daily schedule was created for the senior classes.
"Instead of conducting live online classes, we decided to share video lessons wherein teachers explain concepts through self-recorded videos to retain the student-teacher connection and ensure students don't get lost in self directed learning. Moreover, not all teachers and students have good Internet connectivity at home which makes learning through live online classes challenging. The video lessons have been greatly appreciated by students and parents. In fact, this success has motivated us to create YouTube tutorials on ways and means teachers can prepare video lessons. These tutorials are being widely shared with other schools," he adds.
Community Engagement
The CAGS official website and Facebook page is regularly updated with useful information on Covid-19 and school counsellors are available for consultation not only for the group's teachers and students but also the general public.
Online Assessment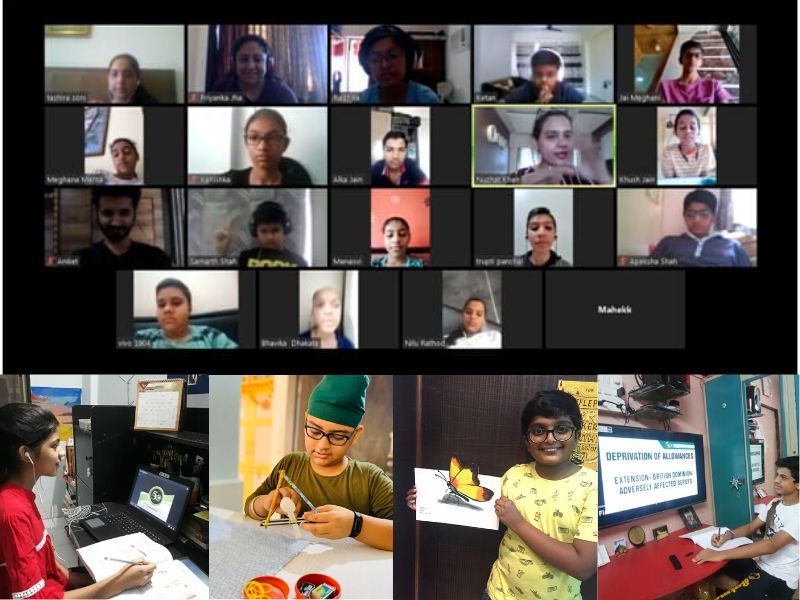 Meanwhile the group is preparing to roll out online assessment in June. "With uncertainty about schools reopening, we are considering introducing online assessment. We have partnered with MICM Net Solutions to prepare a robust real-time assessment software for objective and subjective questions assessment," says Bhat.
Bhat believes there's a silver lining to the pandemic as educators have been forced into using digital and online technologies. "This has been a great learning experience for the entire school fraternity. It has driven us to ideate innovative solutions to ensure continuity of learning for students. For instance the rich repository of video lessons created over the lockdown period will be useful and beneficial for our students especially those who miss out on classes because of sports and co-curricular pursuits."
National
,
News