"The Covid-19 pandemic has impacted lives and economies worldwide. We need to be resilient and rethink, reimagine and reinvent ourselves in these unprecedented times. Individuals and institutions should step up to lend a helping hand to those who are most affected by this deadly pandemic; all of us should become Covid-19 warriors." Pradip Agarwal, CEO, Heritage Group of Institutions, Kolkata.
Promoted at the turn of the new millennium by the Kalyan Bharti Trust (KBT) — an industry backed public charitable foundation – Heritage Institute of Technology, Kolkata (HIT-K, estb.2001) is a private autonomous engineering college affiliated with the Maulana Abul Kalam Azad University of Technology, Nadia (West Bengal).
Established with the vision "to prepare dynamic and caring citizens to meet the challenges of global society while retaining their traditional values", HIT-K is routinely ranked #1 private engineering college in West Bengal in the annual EducationWorld India Higher Education Rankings.
A pioneer in technology integration in teaching-learning, HIT-K has been providing high-quality online learning to its 4,218 students amid the ongoing Covid-19 prompted mass closure of educational institutions besides mobilising the institution community to mitigate the impact of this deadly pandemic.
Some of the noteworthy initiatives spearheaded by the institution amid the ongoing Covid-19 crisis include:
Online Learning: When the Covid-19 pandemic forced the mass closure of educational institutions in mid-March, the HIT-K management responded swiftly by introducing innovative online teaching-learning solutions driven by digital technologies including the Google Meet videoconferencing platform.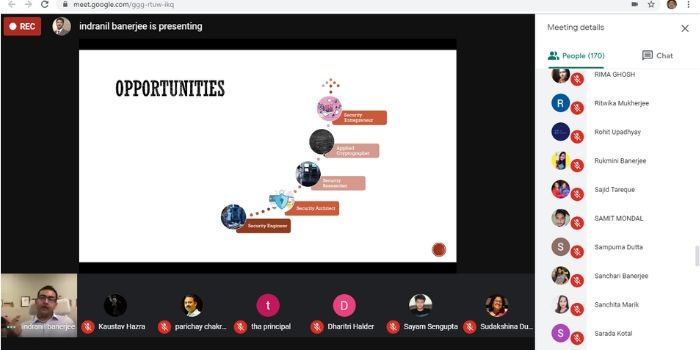 Since then, the institution has been providing a seamless online learning experience to students.
Series of Webinars: HIT-K conducted a series of webinars for students and faculty to deliberate on relevant topics. Webinars for specialised training to equip and prepare faculty members for online teaching were also conducted.
Psychological & Career Counseling: HIT-K also conducted regular psychological and career counseling sessions for the students to help them deal with the stress, anxiety and trauma triggered by these uncertain times.
Online Training & Placement: Based on AICTE guidelines, all summer internships have been virtual this year. Internshala, the official internship partner of AICTE, took the lead by offering a large choice of virtual internship/training through their portal on a variety of topics including software development, core engineering, management etc. Training providers that have regularly partnered with Heritage, including Bosch, Siemens, Abacus, Ardent, Ogma etc. also offered excellent internship and placement opportunities online.
Online learning through Coursera: 1495 Heritage Institute of Technology Kolkata students enrolled in a plethora of MOOC courses offered on the Coursera platform.
Research and Development
Covid-19 Vaccine Team: HIT-K's B.Tech (Biotechnology) alumnus Chandrabali Dutta – who presently serves as quality assurance manager at Jenner Institute, University of Oxford – has been actively contributing to the institution's Covid-19 vaccine research and development efforts.
Breath Responsive Respirator: HIT-K provides a fully operational Covid-19 R & D lab. Professor Dr. Sukanta Saha from Mechanical Engineering Department, Heritage Institute of Technology led his team to develop a prototype of Breath Responsible Respirator (BRR) which has successfully passed the clinical trials.
Rekha – Social Distancing Gadget: A final year student of Electronics and Communication Engineering, HIT-K, Amit Singh Maurya had created a social distancing gadget to contain Covid-19 infections. The trial run for the same is due.
Online events: Amid the ongoing pandemic crisis, the HIT-K community celebrated several festivals and globally significant events online including the World Environment Day, International Day of Yoga, among others.
Online National Conferences and Seminars: Heritage Institute of Technology, Kolkata, recently partnered with Confederation of Indian Industry (CII) to host CII Education Summit which was addressed by Union HRD Minister, Dr. Ramesh Pokhriyal Nishank and witnessed participation from education leaders, vice chancellors and eminent educationists.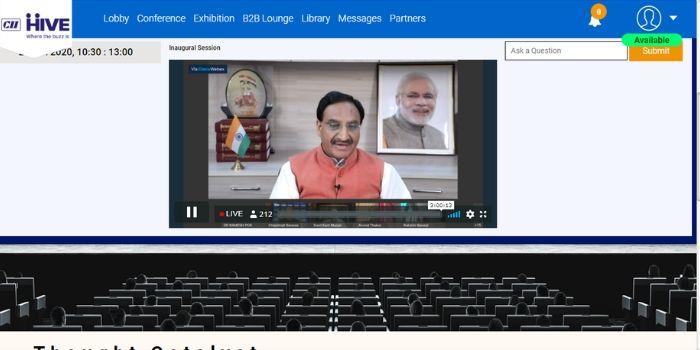 In association with CII, the institution organised a panel discussion on 'Recalibrating Framework for a safer campus'and in association with Indian Chamber of Commerce (ICC) the Institute organized a panel discussion on 'Regulatory views on Evaluation process in the Current Education System'.
"We are overwhelmed by the positive feedback and support received from our students and parents community for the initiatives we have launched during these turbulent times. Overall during this pandemic situation, we sustained and created a fine balance with all our stakeholders, thus staying true to our vision," says Agarwal.
Also read: 50 Leaders who can revive Indian education – Pradip Agarwal
Campus
,
News