Established during the British Raj era as an exclusive residential school for sons of Indian royalty, Daly College, Indore (DC, estb. 1882) has steadily developed into a progressive top-ranked co-ed day-cum-boarding school nationally reputed for providing excellent academic, sports and co-curricular education to its 1,624 students including 639 girl children. Unsurprisingly, DC is routinely ranked among India's Top 10 co-ed day-cum-boarding schools and #1 in Madhya Pradesh in the annual EducationWorld India School Rankings.
Affiliated with the Central Board and Secondary Education, Delhi and Cambridge International (UK), DC has a tradition of producing toppers in board exams. In 2021, Sambhav Jain (class X) of DC scored 99.6 percent in the annual assessment conducted in accordance with CBSE's alternative marking policy following cancellation of the board exams due to the pandemic.
On April 8, 2022, the 150-year-old school announced the appointment of Dr. Gunmeet Bindra, one of the country's most highly respected K-12 education leaders and former principal of Welham Boys, Dehradun, as its first female principal. With Dr. Bindra at the helm DC is all set to strengthen its rich legacy of holistic education excellence by integrating contemporary best global education practices to empower students for success in the digital age. "DC is a globally famous school with a 150-year-old legacy of education excellence. As the first lady principal of Daly College, which I believe is a mere coincidence, I am fully committed to balancing its rich legacy with the needs of the modern era. I am confident of steering it towards greater success," says Dr. Bindra, who plans to draw upon her three decades of experience leading top-ranked K-12 institutions across the country, to contemporise the school's curriculum, pedagogies and infrastructure.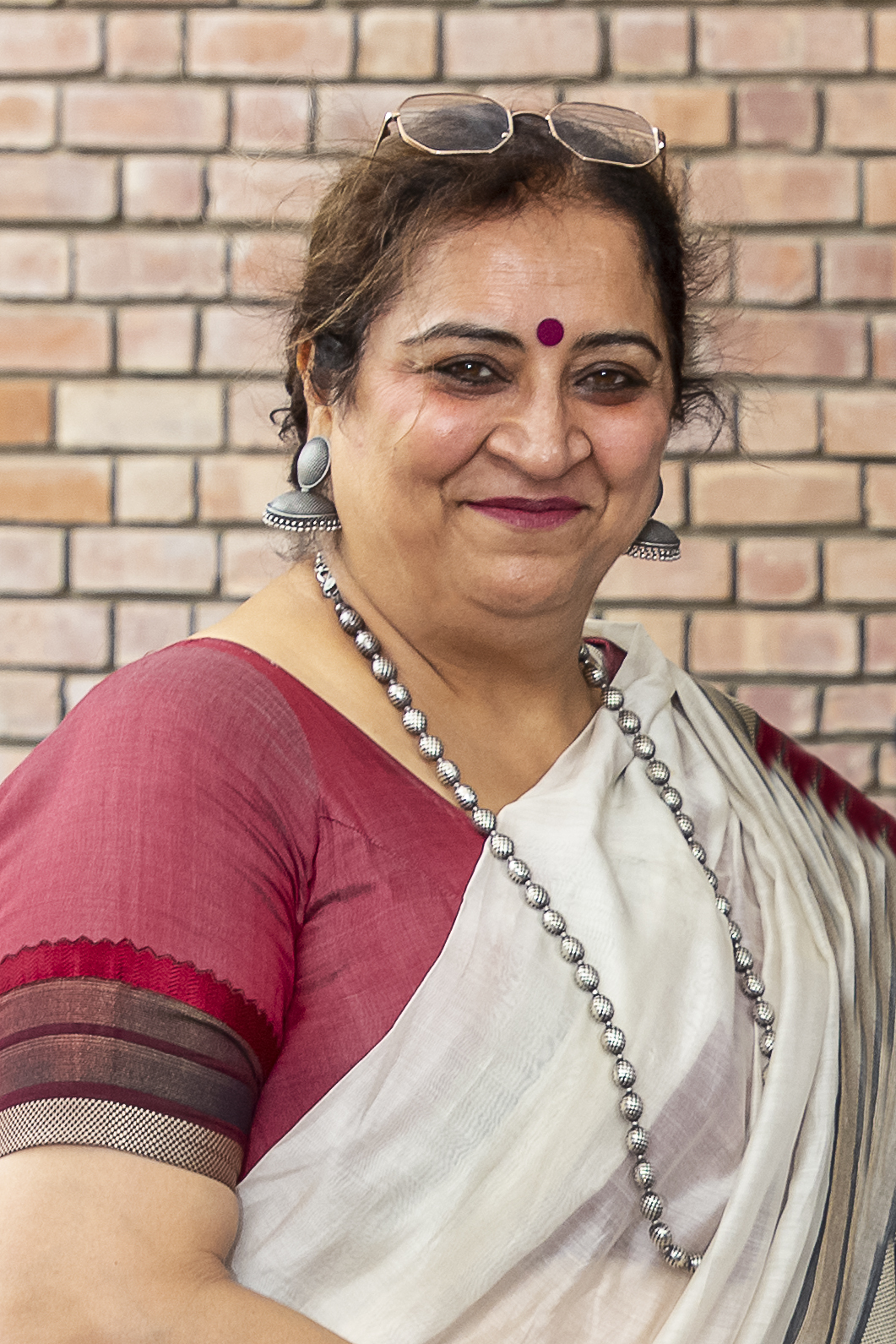 An alumna of Calcutta University and the Delhi School of Economics, Bindra started her career at Sheiling House, Kanpur (1987-92) and served a short stint at the top-ranked DPS RK Puram, Delhi, before she was appointed headmistress of the Wendy High School, Kanpur for a five-year term in 1993. Subsequently, in a career of over three decades in primary-secondary education she has served as headmistress/principal of several high-profile schools including DPS Kalyanpur (1998-1999), Apeejay School, Faridabad (1999-2001), founder-principal of DPS Jalandhar (2002-2005), founder-principal of the Mayor World School, Jalandhar (2005-2007) and principal of the Vidya Devi Jindal School, Hisar (2007-2011).
In 2012 Bindra was appointed the first woman principal of Welham Boys, Dehradun (WBS, estb.1937). During her eight-year term, the school was top ranked under the parameter of leadership in the annual EW India School Rankings for four consecutive years (2016-19). A nationally respected educationist, Dr. Bindra has also held many coveted positions including member of the CBSE Governing Body, CBSE Curriculum Committee, CBSE Affiliation Committee, and member of the board of trustees and vice president, Asia Pacific Region of the International Boys' Schools Coalition. She is also the British Council School Ambassador in India.
Rich 150-year-old legacy
Daly College was promoted in 1870 as the Indore Residency College by the rajahs of the erstwhile Central Provinces, to provide British public school-style education to their sons on the prompting of Lt. General Sir Henry D Daly (1824-1895), the governor general's agent for Central India. In 1876, the school was rechristened the Residency Rajkumar College, and six years later when Sir Henry retired, the Rajput, Maratha, Bundela and Muslim chiefs renamed it The Daly College, in appreciation of his contributions to promoting education in Central India.
Subsequently in 1940, driven by the vision of contributing to the building of a free and modern India, DC's board of governors, together with those of other legacy residential schools, founded the Indian Public Schools' Conference (IPSC). A founding member of the 81-members strong IPSC, DC is also a member of several prestigious international K-12 organisations such as the G-30 Group of Schools, the Round Square, AFS, Global Connections, and the British Council.
Given its history as one of the country's pioneer K-12 institutions providing world-class all-round education, it's not surprising that Daly College boasts an impressive alumni roll-call. Distinguished alumni include Padma Bhushan awardee Dr. Chitranjan Singh Ranawat, yesteryear star cricketers Hanumant Singh and Raj Singh Dungarpur, Congress Rajya Sabha member Digvijay Singh, actor Kiran Kumar, Jishnu Barua, chief secretary of Assam, Brigadier Akashdeep Bhanot, group commander of Indore NCC group headquarters and Supreme Court advocate Avani Bansal, among others.
"The evolution of Daly College over the years proves that legacy is not just about preserving best traditions but also about modernising and adapting to the needs of changing times. We are fully committed to fostering a democratic environment that encourages lifelong engagement in the acquisition and application of knowledge and is supportive, innovative, and demanding of excellence. Although the school's impressive infrastructure and on-campus facilities have helped us stand out, the school's most distinguishing features are its commitment to upholding Indian traditions, egalitarian ethos, emphasis on internationalism and ability to continually modernise," says Dr. Bindra, who has been conferred several awards and encomiums for her contributions to upgrading Indian K-12 education including the President's National Award for Teachers 2014, the Bharat Vidya Vibhushan Puraskar 2016 from the chief minister of Uttarakhand, and the EducationWorld Lifetime Achievement in Education Leadership Award 2019.
Renewed focus on upgrading campus infrastructure
Since taking charge as principal of DC in April, Dr. Bindra, former swimming champion and a member of the Indian hockey team, has been especially focused on upgrading the school's infrastructure. On the cards is upgrading of sports facilities and refurbishment of the heritage buildings dotting the sprawling 118-acre campus.
Spread across a green campus in the heart of Indore (pop. 3.2 million), DC is a unique blend of heritage buildings and contemporary academic and sports facilities. The campus is distinguished by its heritage showpiece main building constructed in the uniquely sub-continental Indo-Saracenic design by Col. Sir Swinton Jacob (1841-1917). This heritage building houses high ceiling classrooms, 18 turrets and balconies presided by a striking marble clock tower. Academic facilities are state-of-the-art and include 90 Smart classrooms, hi-tech science labs, four air-conditioned computer labs fitted with 350 latest PCs, two libraries – the senior library hosts 27,500 books, 10 journals, and 30 magazines and junior library features 3,000 books, 25 magazines, and a Resource Centre stocked with 3,000 reference books for the Cambridge curriculum.
The school's 270 male and 130 girl boarders are separately housed in 12 boarding houses. A 1,100-seats dining hall for classes VII-XII students and 250-seats dining facility for junior school children serve hygienically prepared nutritious meals.
In the tradition of the world's best boarding schools, DC offers excellent facilities for co-curricular and sports education. The school maintains two Ranji Trophy cricket grounds, two hockey and football fields, an athletics complex, nine deco-turf tennis courts, three swimming pools (including an Olympic size), indoor and outdoor shooting range, and an obstacle course. The highlight of the school's world-class sports infrastructure are seven sports pavilions of which the Scindia Cricket Pavilion, built in 1910, is the oldest and was described by a London Times sports correspondent as "the best in India" during the MCC tours of 1933. A team of 50 highly-qualified sports coaches train students in several sports including hockey, cricket, tennis, swimming, etc. DC students routinely win laurels at the district, state and national level sports events and competitions.
"During the past decades, DC's generous and sustained investment in modern sports infrastructure has yielded rich dividends. I want to continue and strengthen this tradition of fostering sports excellence. Currently, we are constructing stables to house about 15 horses to encourage equestrian sports. Moreover we are continually investing in restoring our magnificent heritage buildings," says Dr. Bindra.
Sports apart, DC places special emphasis on co-curricular education. A state-of-art Craft Technology Design Centre nurtures the artistic and creative talents of students. It houses studios for fine arts, sculpture, pottery, ceramics, graphics, woodcraft, electronics, photography, needlework, music, dance and dramatics. Students regularly showcase their talents at the 1,200-seats fully air-conditioned ultra-modern auditorium and open-air theatre. DC also hosts active English and Hindi literary societies that organise debates, declamations, elocutions, group discussions, essay and poetry recitation competitions through the year. Unsurprisingly, over the years DC students have excelled at the IPSC Championships (dance, music, drama, debate, fine arts, etc).
Driving institutional growth through curriculum and teacher development
A strong proponent of holistic education which optimally blends academic rigour with excellent sports and co-curricular education, Bindra has set her sights on contemporising curriculums and pedagogies with special focus on teacher training and development.
A pioneer in offsite staff development programmes, training of its 130 teachers is at the heart of DC's development blueprint. Over the past two years, despite the Covid-19 pandemic disrupting the education system, DC teachers participated in several online workshops hosted by the Cambridge International (UK), CBSE (Delhi), TAISI (The Association of International Schools of India), among others. In the 2021-2022 academic year, senior school teachers attended 404 Sessions of the National Initiatives for School Heads' and Teachers' Holistic Advancement (NISHTHA) Programme of the Union ministry of education.
"Staff enrichment and development is an integral component of our education philosophy. We are committed to providing our teachers ample opportunities to learn, develop and grow in their careers including training workshops at the international level. I plan to provide many more such opportunities. As the saying goes, employee output can be impacted only by motivation and training. If we, as leaders, don't provide adequate training and development for our staff, we are actually not doing half our job," says Dr. Bindra who is highly appreciative of the school's teachers for stepping up to ensure learning continuity during the Covid-19 pandemic prompted closure of schools. "Our teachers not only ensured provision of high-quality online learning to students but also introduced a carefully designed physical wellbeing programme to ensure 'a healthy mind in a healthy body'," adds Bindra.
With schools reopened across the country and students and teachers returning to in-person teaching-learning, Bindra is optimistic that Daly College will continue to build upon its rich legacy of holistic education provision to emerge as a role model K-12 education providing internationally benchmarked contemporary education rooted in Indian traditions and values.
"Daly College, which recently celebrated its 150th anniversary, skillfully navigated the challenges posed by the pandemic including switching to online teaching-learning. We introduced carefully customised co-curricular programmes, health and fitness, and community service programmes and organised virtual international conferences. Now with schools reopened, DC has left no stone unturned to ensure students' seamless transition to in-person learning to help them break free from the mental and emotional challenges of the lockdown. I am very optimistic about the future. DC has always been a trend setter in education. We will continue to build upon the school's rich traditions by incorporating contemporary best global education practices to nurture 21st-century skills among students," says Dr. Bindra
"Strong emphasis on internationalism, enviable infrastructure and an uncanny ability to blend modernism with tradition define Daly College. We take pride in being trendsetters in education and for producing renowned diplomats, civil servants, defence personnel, doctors, engineers, entrepreneurs, sportsmen and artists. The pursuit of excellence continues unabated, and we are looking forward to scaling new heights in the future" says Dr. Gunmeet Bindra
"At an early stage in life, my teachers at Daly College encouraged me to express myself and think independently. One of the major learnings at school was to never be afraid of failures. The focus on giving one's best and developing resilience helped me through various phases of life. In school, I had the first exposure to leadership – as a head prefect. Tenets of clarity, accountability and comradeship came early in life. Subsequently, as a young combat leader in the Indian army and as a corporate leader in the industry, I have often thought of my school days in DC, when my first lessons in leadership were learnt. Early exposure to books, co curricular activities , sports and knowledge spurred me to regularly reinvent myself and challenge the status quo in a dynamic world.bThe school has shaped me as an individual, author, leader and a citizen." – Probal Dasgupta, author and former army officer.
Encomiums
DC was ranked 5 stars and has been chosen as one of the schools of the 21st century by Careers360 in 2016.
Abhi Gupta topped the country in math in Cambridge A Level exam 2016 while Siddhika Agarwal was the country topper in English in the Cambridge IGCSE exam 2016.
Shivani Mangal was the world topper in History in Cambridge AS Level 2015.
Mahek Motwani and Dhairya Agrawal topped the country in math (98 percent) and computer science (93 percent) respectively in Cambridge AS Level 2015.
Zainab Barwaniwala and Mihika Poore of class 12 represented India at the Intershot Competition in Netherland shooting event in 2018.
Mahak Jain of class 12 was among the world's top hundred tennis players in her age group in 2019.
Pehal Kharadkar of class 9 is placed in country's Top 10 in the All India Tennis Association Rankings in her age group (U-14).
Sudipti Hajela of class 12 participated in the Equestrian Premier League 2020 organised by AEF Doha and finished with a silver medal.
Campus
,
News